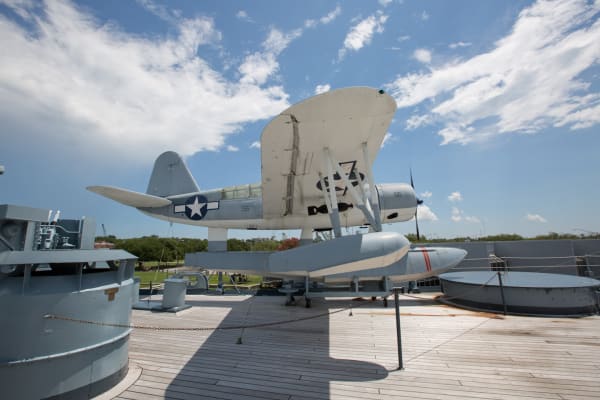 Reach new heights with VRF from Carrier.
Looking for a 2- or 3-pipe system? Single-phase or three-phase power? And, what about heat recovery or heat pump? Different spaces have different needs. This is why Carrier offers an extended selection of VRF technology. But this doesn't mean determining the ideal system needs to be complicated. In addition to the answers you'll find here, the Carrier support system features VRF experts and excellent system software.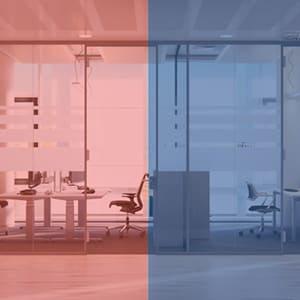 Heat Recovery Systems
Heat recovery systems allow for simultaneous heating and cooling on a single refrigerant piping system. The system can also recover energy that might otherwise be wasted from one zone, like a sunlit lobby, and reuse it in another cooler part of the building. Heat recovery boosts efficiency and helps in achieving a variety of green building certifications.
Carrier 2-Pipe Heat Recovery
TC 3-Pipe Heat Recovery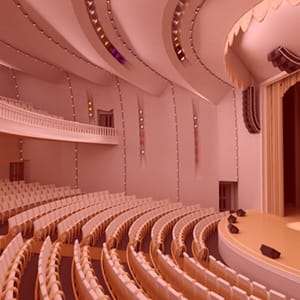 Heat Pump Systems
VRF heat pumps from Carrier boast variable speed technology with multiple inverter compressors. This significantly improves system efficiency and reliability. Heat pump systems are great for applications, such as a lobby, gym or an auditorium.
Carrier 2-Pipe Heat Pump
TC 3-Pipe Heat Pump
Carrier VRF and Toshiba Carrier VRF Systems
Both are applicable to most installations. Finding your ideal set up depends on a number of things, building needs, design preference and cost.
---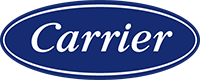 Carrier VRF Benefits
Suitable to precisely match the building's cooling and heating demands, Carrier VRF systems utilize a 2-pipe system for both heat pump and heat recovery. The heat recovery system uses a multi-port distribution controller (MDC) which acts as a central location allowing better refrigerant distribution to all indoor units. These systems typically take less piping and connections to configure between outdoor unit multi-port distribution and indoor units.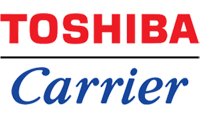 Toshiba Carrier VRF Benefits
Toshiba Carrier VRF system can be optimized to precisely match the building capacity requirement utilizing a 3-pipe system heat recovery system or 2-pipe heat pump system. The heat recovery system has the capability of using single port or multi-port flow selector box for indoor units, providing flexibility and longer pipe runs. These systems are efficient and easy to maintain.
The Carrier VRF Advantage
Carrier is the first manufacturer to offer both 2-pipe and 3-pipe systems, giving us unmatched flexibility in the category – both from a cost and layout perspective.
Single-Phase
Single-phase systems feature the benefits of VRF in a smaller package. Ideal for spaces that are too small for standard VRF and too large for residential ductless.
Three-Phase
Three-phase systems deliver more power on three currents and are ideal for commercial and other large scale applications.
See more VRF advantages
VRF Compressor Technology with Carrier Product Offering
Occupants enjoy balanced, consistent comfort because the operating sequence of the outdoor units and the individual compressors are rotated to spread operating hours evenly. Because the compressors are all inverter-driven, power surges so the over- or under-utilization of power are eliminated. There is no on/off power surge as the system adjusts to the demands of the occupant or system. And, the use of inverter compressors reduces the risk of compressor failure, more common in standard non-inverter systems. The outdoor unit provides greater backup capability in case of a compressor failure. If that happens, the failed compressor can be easily isolated while the system continues to operate maintaining comfort until the faulty compressor is repaired or addressed.
Carrier VRF Scroll Compressor
Asymmetric scroll compressor design reduces compression losses increasing energy efficiency and reliability. The compressors are equipped with cutting edge DC inverter technology and advanced permanent magnet DC motor making them stable and robust.
Toshiba Carrier VRF Rotary Compressor
Dual rotary compressors deliver excellent efficiency at all speeds. The compressor's vane is coated with diamond like carbon (DLC) that reduces friction and increased reliability and performance.
Toshiba Carrier Fast-Calculating Vector Control
The fast-calculating vector-controlled inverter quickly converts current into a smooth sine curve. This controls the compressor speed in increments of 0.1 Hz which precisely matches the building load. This translates into smoother operation of the compressor's DC motor resulting in improved operating efficiency.
Space Saving Options with VRF from Carrier
VRF systems provide several installation advantages by eliminating the need to install large distribution fans, water pumps and large pipes. VRF systems do not require dedicated maintenance rooms or service shafts, freeing up valuable space in the buildings where they're installed.
Carrier VRF Single Modules
Carrier VRF heat recovery outdoor unit lineup is a single module up to 28 tons providing space saving compared to competition. There are three different cabinet sizes available for this product line.
Toshiba Carrier Space Saving Modules
The space saving modules are available in both heat pump and heat recovery outdoor unit lineup on select sizes. A combination of modules twinned together to reach certain tonnage capacity while providing up to 13% smaller footprint for certain sizes.
Toshiba Carrier Pulse Motor Valve (PMV)
The Pulse Motor Valve (PMV) control delivers precise flow of refrigerant to indoor units. Once the space temperature is satisfied, the PMV completely closes avoiding any additional refrigerant flow through the indoor unit coils. This reduces piping loss which increases system efficiency and allows the system to run closer to building load at part load condition.
Greater Piping Flexibility Offered by Carrier
Only VRF systems offered by Carrier can deliver to piping lengths of up to 3,280 feet. This leads to fewer limitations, making it much easier to design for floors with many small rooms, or for tenants who often rearrange their floor layouts. Y-shaped branching joints on the gas pipes between outdoor units ensure that refrigerant flow is equalized to each branch for enhanced system reliability.
Carrier VRF Piping Flexibility
The Carrier VRF heat recovery system includes the multi-port distribution controller (MDC) that can be used as main or sub for greater piping flexibility. The main multi-port distribution controller can connect up to two sub multi-port distribution controllers to provide longer piping runs.
Toshiba Carrier Piping Flexibility
With the Toshiba Carrier heat recovery system, piping layout is easy with the combination of the single port and the multi-port flow selector box. This results in easy and efficient way of laying out the system.
Toshiba Carrier Oil Management System
An enhanced oil management system provides superior reliability by monitoring the oil level by using three different stages. The first stage of oil balance is based on oil temperature detected between the two compressors making sure the compressor has the right amount of oil. If this does not satisfy the requirement, the system will go to stage two. If compressor oil volume is insufficient, oil will be supplied from the oil separator. If the oil level is still low, the third stage is to supply oil from oil tank of one outdoor unit to another outdoor unit to balance the level. The oil management detects shortages and transfers oil when necessary to ensure uniform levels within the compressors.