Start-Up Services and Digital Enabled Warranty Protection
Achieve maximum performance and reliability for your new Carrier commercial equipment.
Your commercial HVAC equipment is a critical asset, and well worth protecting. The service experts at Carrier are here to help deliver and maintain that protection, with programs designed to keep your equipment performance consistent and make facility management easier.
Carrier's Start-Up Service
Carrier commercial equipment represents today's most advanced technology. To ensure that you receive the full benefit from these leading-edge innovations, invest in proper installation and start-up from the OEM factory-trained and certified technicians at Carrier. Carrier Start-Up Services follow a rigorous, factory-defined set of procedures, ensuring your equipment is set for a lifetime of high performance. This is key for optimum safety, reliability, and longevity of your HVAC equipment.
Why Use Carrier Start-Up Services?
Protect your HVAC investment
Ensure equipment reliability
Prevent damage caused by improper start-up
Mitigate equipment failure risk
Avoid catastrophic expenses
Minimize downtime
Plan budgets confidently
Emphasis on health and safety standards
After installation and start-up, you'll be pleased to know that all Carrier equipment is protected by a powerful new-equipment warranty. This comprehensive HVAC warranty reflects our confidence in the performance, reliability, and durability built into every machine. Additionally, the new Digital Enabled Warranty allows you to take your HVAC system protection a step further.
Carrier's Start-Up Services and Digital Enabled Warranty are a beneficial combination and deliver the type of advanced, continuous protection that your facility needs.
Digital Enabled Warranty: A New Level of Protection
Carrier's new Digital Enabled Warranty provides the same superior level of service you're accustomed to from Carrier, with advanced new features – most notably, remote monitoring. This is a valuable, proactive way to make sure your equipment provides the highest standard of performance and will for years to come.
Benefits of the Digital Enabled Warranty include:
Expedited response times
24/7 remote equipment monitoring, complete with onboarding support
Proactive alarm monitoring and real-time notifications
Historical reports to uncover trends and patterns in performance
Web and mobile dashboards to track performance metrics in real-time, even while on-the-go
Digital security that meets data privacy standards
Reduced downtime and unplanned expenses through remote alarm data analysis
The Digital Enabled Warranty is the best opportunity to take a proactive approach to maintenance, allowing you to stop a small problem today before it becomes a much bigger (and less manageable) one down the road. The Digital Enabled Warranty also provides a seamless transition into a custom BluEdge service plan, that can include maintenance, parts and repair options that are more effective thanks to the reporting data you'll start receiving at start-up.
For more information on start-up and the Digital Enabled Warranty, please contact us online or call your Carrier sales representative today.
Extended Warranty Services
When your factory warranty ends, superior coverage does not have to end with it. The Carrier Extended Warranty provides protection and performance for your HVAC equipment. Warranty benefits include protection of your valuable HVAC assets, seamless coverage after installation, and access to certified Carrier technicians who perform all work, mitigating risk from equipment failure along the way.
Your Carrier sales representative can provide more details on our extended warranty services.
*Start-up services and equipment warranty protection can be applied to Carrier's water and air-cooled equipment.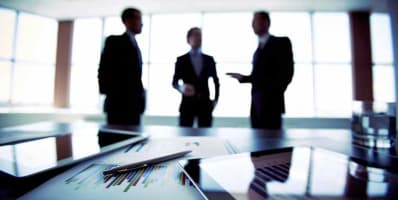 Carrier Extended Warranty Services
Protecting your HVAC equipment...and bottom line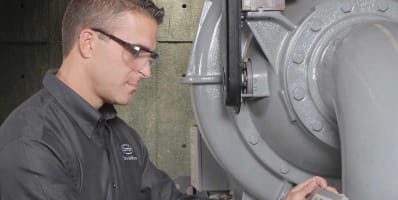 Carrier Start-Up Services
Certified technicians delivering peace of mind