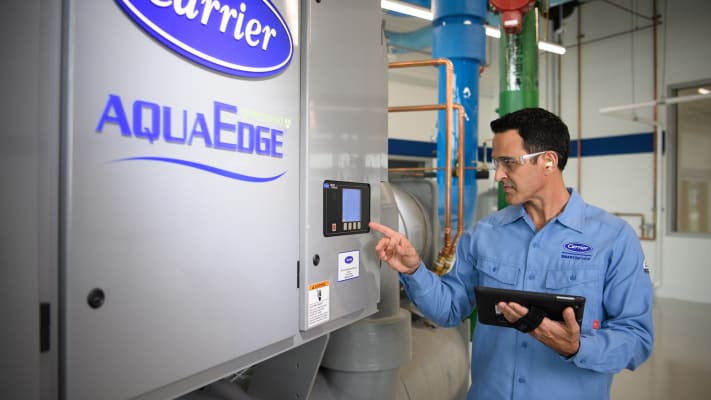 24/7 Commercial Support and Service
Carrier Commercial Service = Core of Carrier Quality.
Partnering with Carrier Commercial Service brings with it the security of knowing that every facet of your investment is being carefully monitored, analyzed, maintained and documented. This practice initiates with your very first contact with us and will endure over the entire lifetime of your equipment and on to the next. Our expansive knowledge is the basis for our portfolio of services. Individually and collectively, this is the best platform from which to operate equipment efficiently, safely and predictably.
Keeping your equipment running smoothly and efficiently has no predictable timetable. Our Service Center is your 'first-response' to problem resolution, 24/7/365. Our customer service team is available 24-hours-a-day, 7-days-a-week, 365-days-a-year to coordinate your request for service so that our local areas can efficiently dispatch our technicians to help solve any unplanned event.