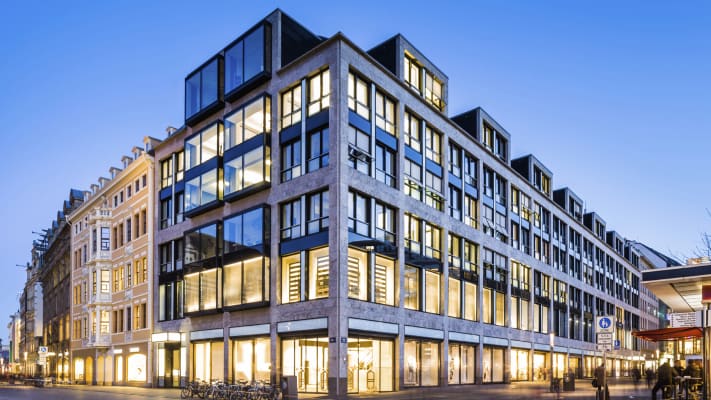 Preventive and Predictive Maintenance
Reduce operating costs and avoid unexpected downtime.
Maintenance programs you can count on. Maximize performance, protect your investments and maintain your HVAC budget without surprises. Digital tools that make a measurable difference for your facility even when off-site. With custom service agreement options, Carrier helps you create a plan that ensures your equipment's peak performance and longevity. We service all brands and types of HVAC units.
BluEdge Service Platform & Preventive Maintenance
The BluEdge service platform is Carrier's new, best-in-class service and aftermarket offering. It instills confidence in our customers, who know that Carrier is there to support them with unmatched expertise and superior service throughout the lifecycle of their HVAC equipment. Our BluEdge Service Platform is designed to meet your requirements and keep your equipment running efficiently.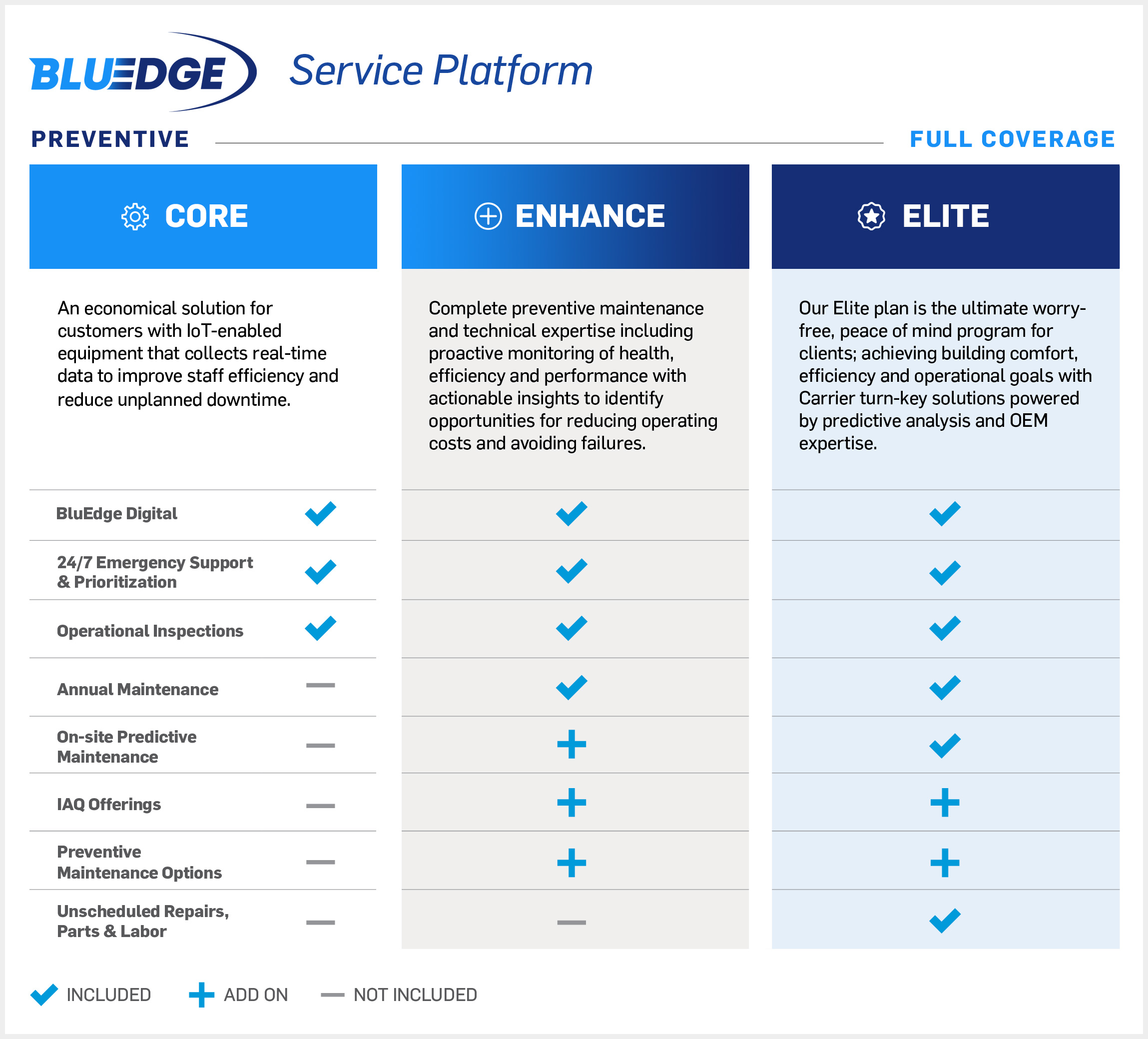 ---
We service all brands of equipment.
We have extensive experience servicing all major heating, ventilation and cooling manufacturers' equipment, as well as unmatched technical understanding of each system.
The BluEdge Service Platform can
Ensure that your equipment is inspected regularly, operating properly and all OEM maintenance procedures are adhered to;
Maximize your equipment life, uptime and performance;
Reduce your energy costs through good preventive maintenance measures;
Provides you with budgetary certainty and allows fiscal planning with confidence;
Reduce risk of unexpected downtime with proactive service.
---
Download the Brochure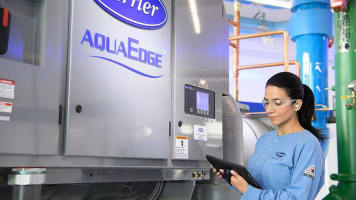 How BluEdge Enhances Service For Carrier's Customers
HVACinformed.com profiled how the BluEdge service platform supports Healthy Buildings including Indoor Air Quality (IAQ) and equipment remote monitoring.
Read more
Vibration Analysis
Utilizing advanced machine learning technology from Augury, Carrier provides a predictive maintenance vibration analysis solution, now available with our BluEdge™ Digital offerings and included in all service agreements. Carrier can deliver more uptime and improve equipment performance for customers by leveraging industry-leading vibration analysis and predictive diagnostics.
Built on the idea that each machine has a unique acoustic fingerprint, the AI-based diagnostic solution listens to your rotating assets, analyzes the data and provides accurate and actionable diagnostics in-house. The Auguscope™ portable diagnostics solution by Augury delivers machine diagnostics expertise in the palm of the technician's hand. The initial machine health analysis is performed within minutes, with verified prescriptive diagnostics and maintenance recommendations summarized in a report within 72 hours.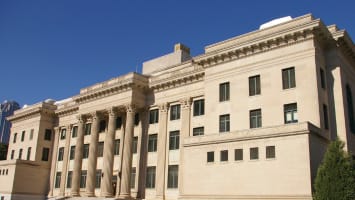 Mecklenburg County Courthouse Complex
Carrier's predictive analytics result in significant time and cost savings.
BluEdge First Year Service Contract
The program is a complimentary first year service agreement on qualifying commercial equipment purchases in the U.S. and Canada.
Included are two operational maintenance visits by factory certified Carrier technicians during the standard equipment warranty period. Also included is high priority for non-scheduled service events. Customers with IoT-enabled equipment with receive digital support that includes advance notifications, remote diagnostics and enhanced field service support.
The program covers Carrier AquaEdge® Water-Cooled Centrifugal (19 Series) and Screw Chillers (23 Series), Carrier AquaForce® Water-Cooled and Air-Cooled Screw Chillers (30 Series), and Carrier WeatherExpert® Rooftop Units (48/50N Series).
BluEdge First Year Service Contract Includes:
Warranty assurance protection by Carrier certified technicians
Unscheduled service priority and 24/7 emergency support
Verified proper operation and configuration during initial run-in period
Access to Carrier's Customer Portal
BlueEdge First Year Service Contract provides added peace of mind and ensures that your new equipment will work hard for you and your facility for years to come.
Learn More
Predictive Maintenance
If equipment fails unexpectedly, you face downtime and, potentially, inconvenienced occupants. With predictive maintenance, you'll know about potential problems before breakdowns occur. That brings you the luxury to schedule repairs before they become more costly — and at times when they won't inconvenience you or your building's occupants. Using today's best testing tools and technologies, we can discover or rule out hidden building system problems. As a result, we can help you:
Find, identify, and correct minor problems inexpensively, before they lead to more complex and expensive repairs.
Avoid needless downtime and inconvenience or discomfort to occupants.
Ensure continued production when equipment is used in process application.
Control energy costs.
Prolong equipment life, deferring replacement expense.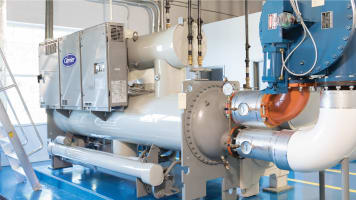 Health Management Services for Variable Speed Drives
For asset protection & longevity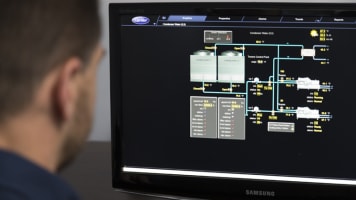 19-Series Low Pressure Chiller Late-Life Service Program
An integrated solution for your aging HVAC system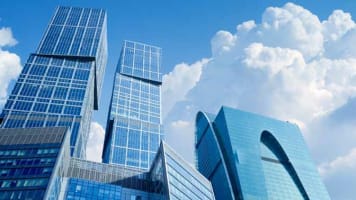 Carrier Service Agreements
Service plans to protect your facility