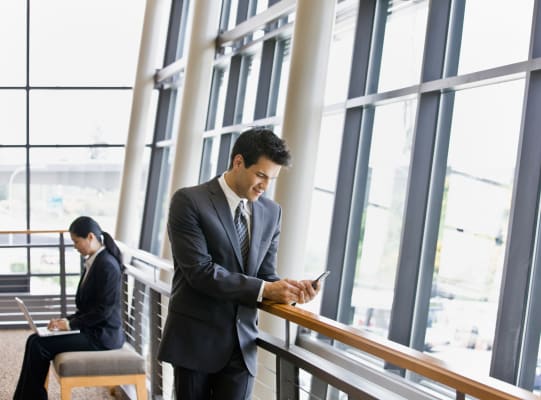 With solutions from 10 through 500 tons, screw or scroll, Carrier air-cooled chillers are the best choice for your needs.
With a wide range of air-cooled chiller scroll and screw types, capacities (10 to 500 tons) and sustainable refrigerant options, Carrier is a leader in the industry. Whether it be non-ozone depleting refrigerant, simple installation, superior efficiency and powerful controls, these chillers are ideal for both replacement and new construction projects.  Our innovative chiller solutions are designed to bring efficient, reliable cooling to all types of commercial applications.
---
Aqua Series Air-Cooled Chillers: Environmentally Balanced and Energy Efficient
Leave it to Carrier to design chillers in ways you'll notice at the initial purchase, through installation and for years afterward. Our Aqua Series chillers install quickly and easily to save you time and money. And the savings will continue to mount with lower operating costs due to Aqua Series' superior full- and part-load performance. Available in 10- to 500-ton chillers, the Aqua Series chillers come in two lines: AquaSnap® chillers with HFC Puron® refrigerant (R-410A) provide excellent part-load performance in a compact package, while meeting or exceeding ASHRAE 90.1 minimum energy efficiency requirements. Now available with optional Greenspeed® Intelligence, from 10 to 390 tons, delivering a quieter and much more efficient unit with IPLV up to 17.9. AquaForce® chillers with HFC-134a provide full- and partload performances in a single chassis exceeding ASHRAE 90.1 standards. The AquaForce chillers are also available with Greenspeed Intelligence with IPLVs up to 18.1. With environmentally balanced refrigerant, simple installation, superior efficiency and powerful controls, these units are ideal for both replacement and new construction projects.
Environmental Leadership
Carrier was the first manufacturer to introduce non-ozonedepleting refrigerant — a full six years ahead of the competition — paving the way for the future. Once again, Carrier leads the way, being the first to use environmentally balanced refrigerant in air-cooled chillers. All of the energyefficient AquaSnap chillers, from 10 to 390 tons, come standard with Puron refrigerant and can be incorporated into Leadership in Energy and Environmental Design (LEED®) Green Building Rating System projects. Furthermore all of the AquaForce chillers utilize HFC-134a.
Affordability/Installability
Aqua Series air-cooled chillers feature a compact, all-in-one package design. Aqua Series chillers are available with or without an integrated hydronics package in many sizes. If you choose the optional built-in hydronics package, you get an entire chilledwater system with the pump, circuit setter, strainer, required piping and freeze protection to -20°F. For installation convenience, all pump motors offer standard VFD (variable frequency drive) compatibility and most hydronic packages are available with a factory-installed VFD. This prepackaged design costs less than buying and installing the components individually. The Aqua Series also saves on installed cost due to its rugged base frame. The frame is capable of point loading, which lowers installed cost by eliminating expensive field-erected base rails.
Efficiency
Along with cost efficiency in purchase and installation, Aqua Series chillers are also more affordable to operate. They are highly efficient, with full-load energy efficiency ratios (EER) up to 10.9 and integrated part-load value (IPLV) ratings as high as 17.9. The key to Aqua Series chillers' great operating performance is the use of highly efficient rotary scroll and screw compressors. These compressors use patented sealing techniques, allowing for high volumetric efficiency and low frictional losses. They are maintenance-free and protected by an auto-adaptive control that minimizes wear.
Quiet
Aqua Series chillers make their noise in the marketplace, not the workplace. The AquaSnap chiller's low-sound AeroAcoustic® fan produces up to half the sound level of the propeller fan. Much of the noise reduction is in frequencies where noise is most annoying, which makes AquaSnap chillers ideal for sound-sensitive environments. In addition, Aqua Series chillers offer a low-sound option.
---
LEED® is a registered trademark of the US Green Building Council.
Revit® is a registered trademark of Revit Technology Corporation.