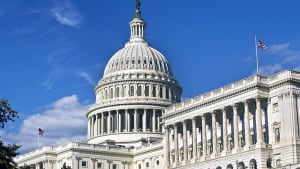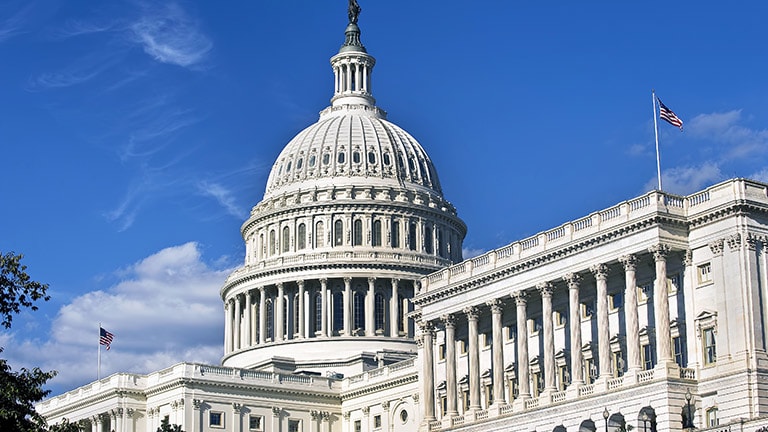 Using Federal Stimulus Funds for K-12 School IAQ Improvements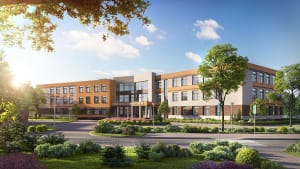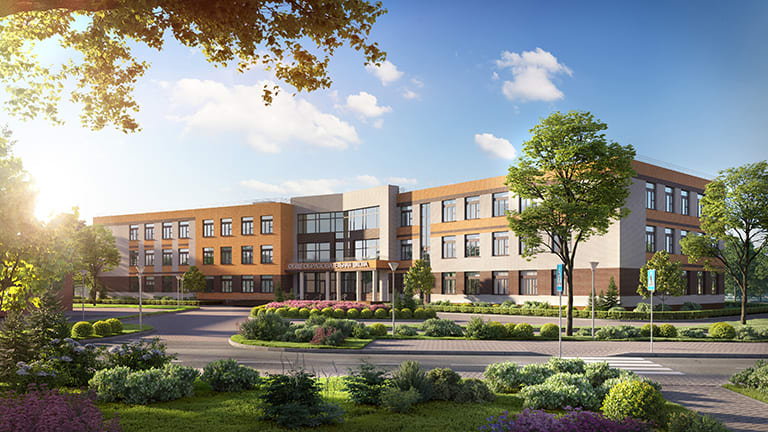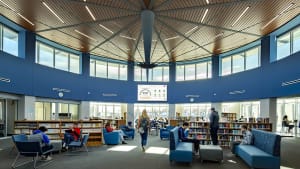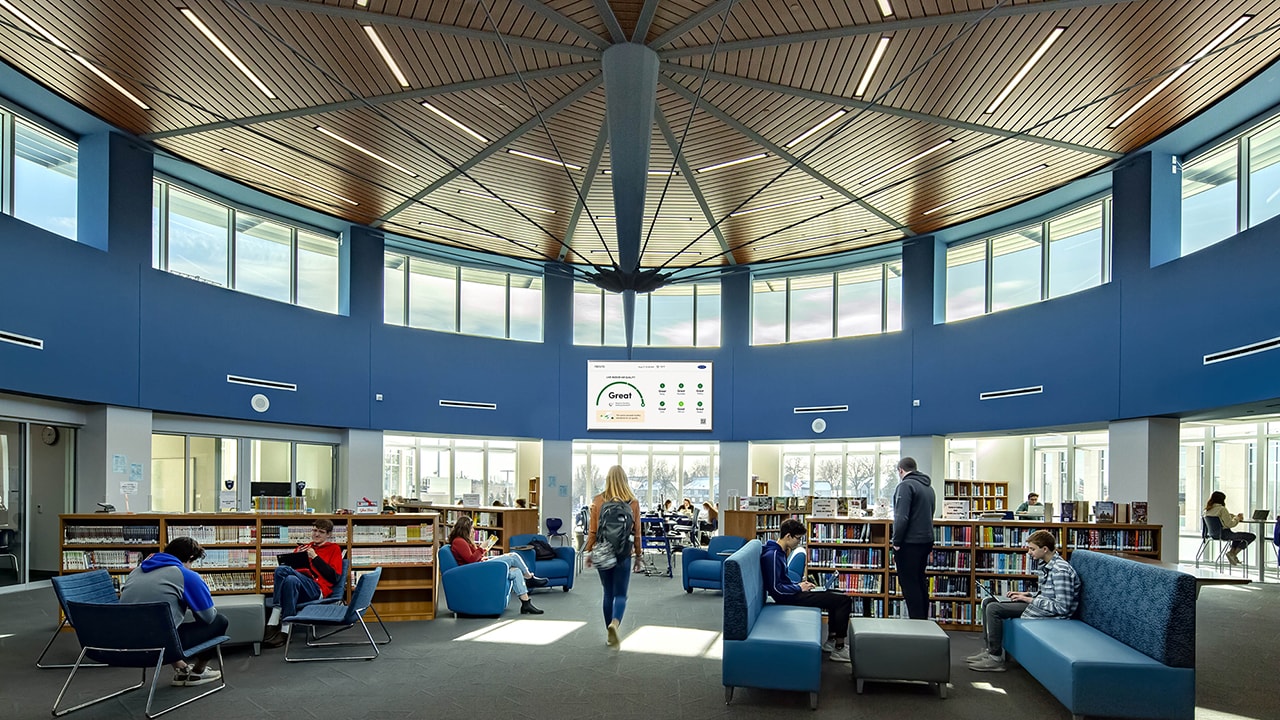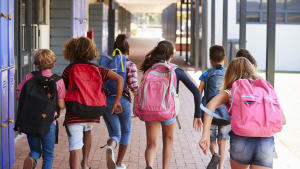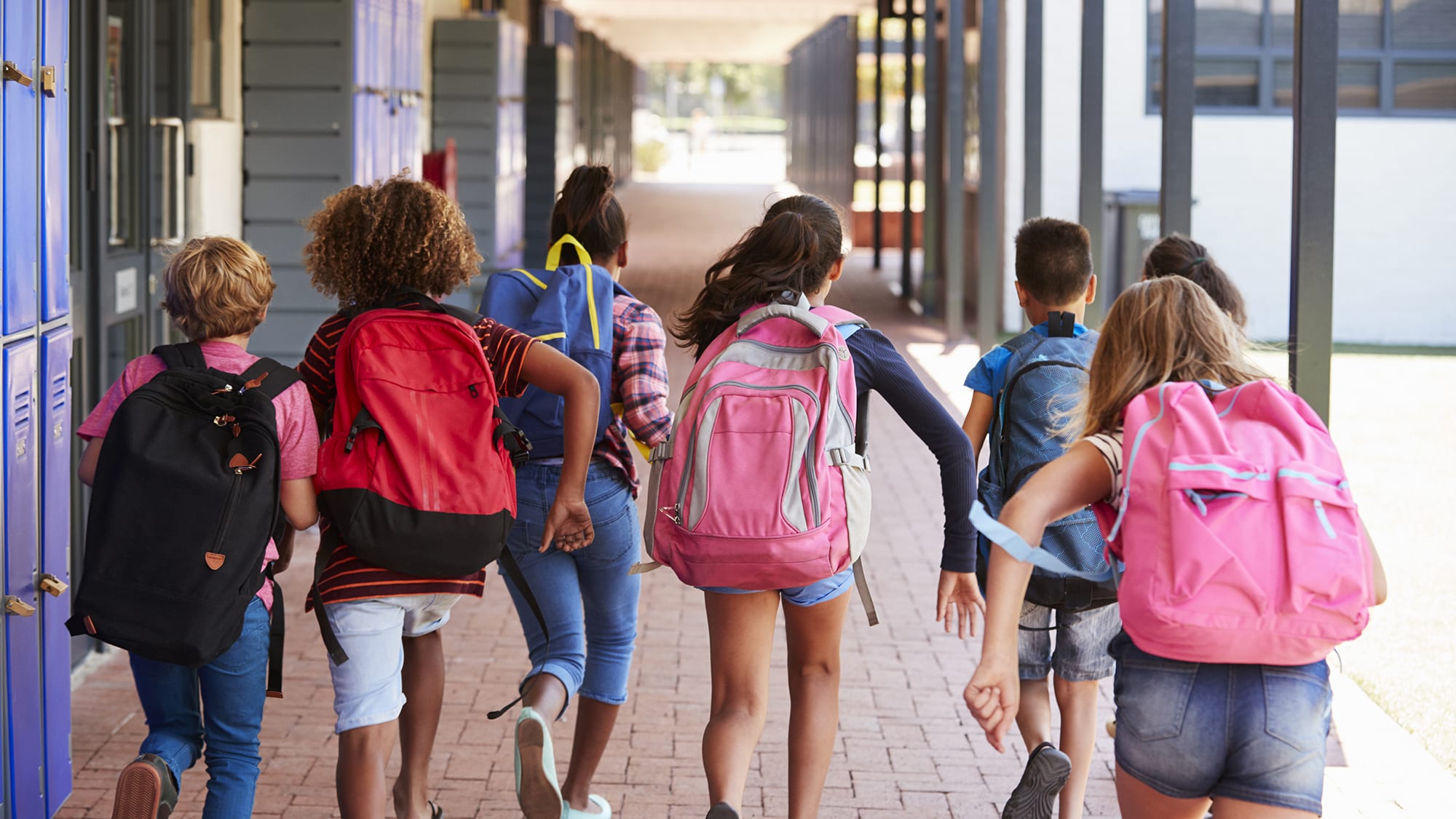 WEBINAR REPLAY: Using ESSER Funds for K-12 IAQ, Safety and Security Improvements
Featured Air Purification Solutions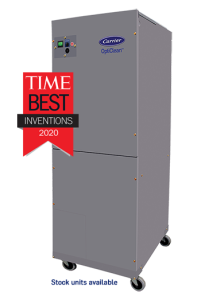 Carrier's air purification solutions provide filtered air that can significantly reduce airborne particles to help create a healthier classroom1
Improve Filtration with Carrier OptiClean™
The HEPA air scrubber that's ready to roll into every classroom.
Designed for medical facilities, the Carrier OptiClean is the fastest, most visible way to show your commitment to your students, teachers, and staff.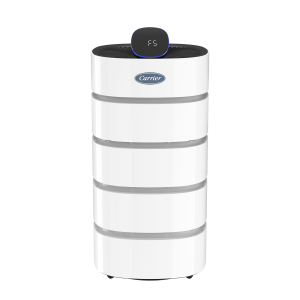 Carrier Air Purifiers
As part of the layered strategy for improving classroom air quality, the technology deployed in the Carrier air purifier is highly effective and remarkably quiet. Featuring an advanced high- efficiency (models RMAP-ST, RMAP-XL) or HEPA (models RMAP-SST, RMAP-SXL) filter that captures greater than 99% of particles across a broad range of sizes.
Learn Morekeyboard_arrow_right
1 Based on independent testing from engineers at University of Colorado (model RMAP-XL)
Additional Solutions for Improving Indoor Air Quality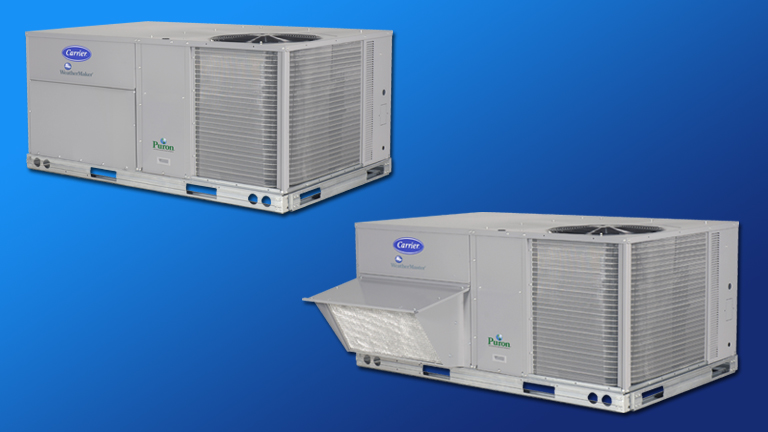 Add More Outdoor Air
We'll recommend the quickest, most cost-effective ways to bring more fresh outside air into your school's HVAC system and indoor spaces—from simple tweaks and settings adjustments to adding new or retrofit equipment.
One option: Install an OEM or retrofit Economizer feature on your packaged rooftop unit(s), and enjoy the money-saving benefits of free cooling while introducing more fresh air into your learning spaces.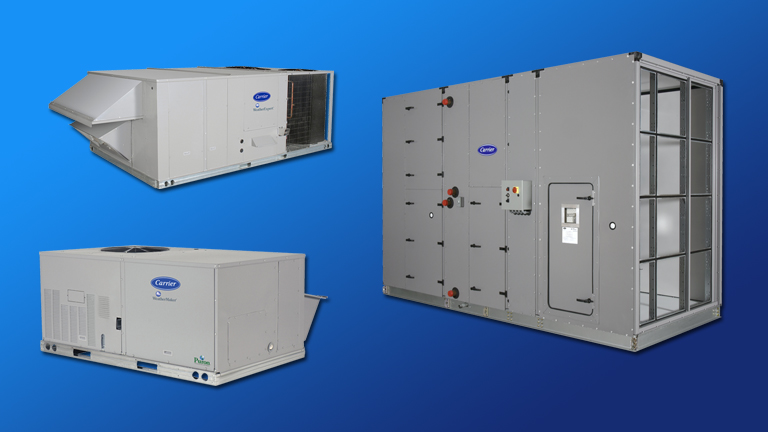 Control Humidity
Depending on your building design and location, you may need to add OR remove humidity to meet ASHRAE's guidelines.
Possible recommendations: If your school is in a hot, humid state, we may suggest our Humidi-MiZer® adaptive dehumidification system. If your school's air is too dry, we'll refer you to companies that specialize in humidifiers.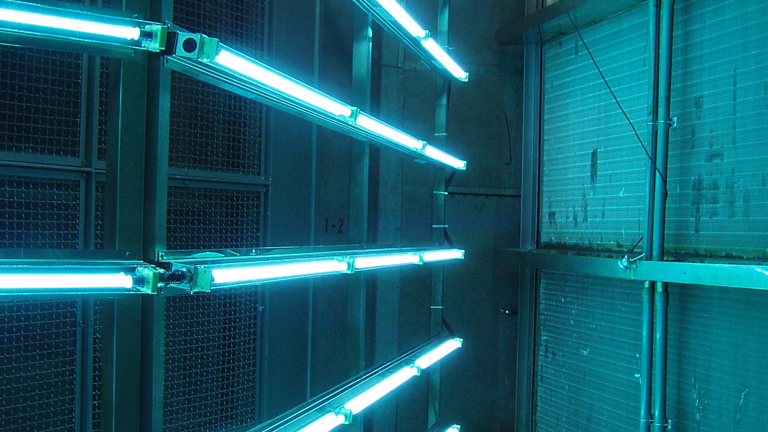 Install UV Lights
We can suggest options for UV lights to keep your coils' surfaces clean.
UV-C Lighting technology emits energy which targets and damages air contaminants such as microorganisms, bacteria, viruses, mold, and other volatile contaminants on the coil and helps prolong equipment life.
Your school's needs are unique. Our recommendations will be, too.
Think about the spaces in your school's building. The components and condition of your HVAC system. The budget you have to work with. And your schedule— your own and your school's.
No other school has quite the same requirements. But your local Carrier expert is ready to learn all about your school's unique requirements—and offer recommendations precisely tailored to meet them.
Reopening Schools, Shaping the Future
Much of the immediate focus of healthy building efforts and the new funding is around infection control and overcoming the challenges of safely resuming in-person learning. But the new funding also presents schools with a significant opportunity to address the longer term benefits of enhanced learning environments, including improved well-being and cognitive function of students and staff.

By high school graduation, the average American student will have spent more than 15,000 hours in school, which means their well-being is directly tied to the health of their learning environments.1

According to the Government Accountability Office, half of all schools in the U.S. have unsatisfactory indoor air quality (IAQ) and nearly 36,000 need HVAC updates.2

For every hour increase in the air exchange rate in schools, there was a 12% decrease in sick days.3

Poorly ventilated classrooms showed a 5% decrease in "power of attention," roughly equivalent to the impact that a student might feel if skipping breakfast.4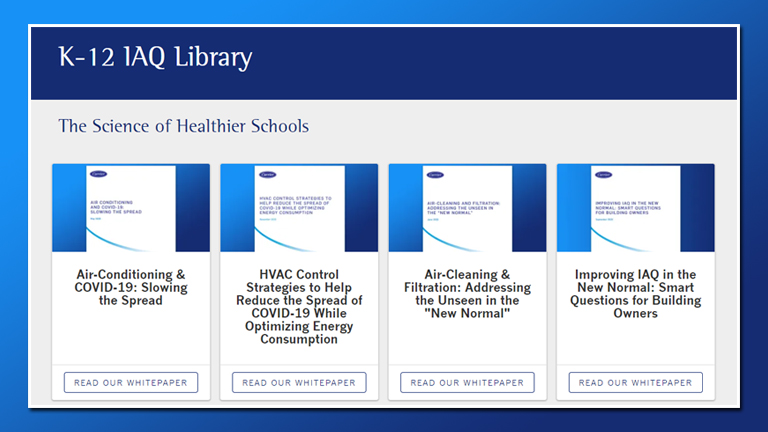 Looking for more information?
---
1 Harvard Healthy Buildings Program (2017) ▪ 2 U.S. Government Accountability Office (2020) ▪ 3 Kolarik et al. (2016) ▪ 4 Coley et al. (2007)
Improve the Indoor Air Quality in Your School
The quality of the air inside K-12 classrooms and other indoor spaces has never been a more critical issue. And the experts at Carrier are ready to help.
We'll help you evaluate—and if necessary upgrade—four essential aspects of your school's current HVAC system to make sure it delivers the high level of indoor air quality (IAQ) necessary to support key wellness initiatives.
---
Four ways to improve your school's indoor air quality—without replacing your current HVAC system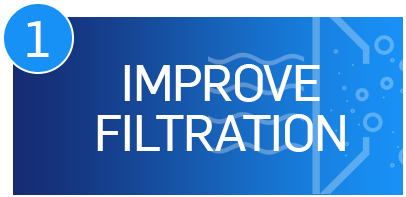 The higher the MERV rating, the more efficient the filter. ASHRAE recommends MERV 13 for K-12 schools whenever possible.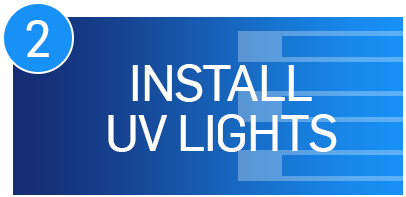 UV lights not only kill select pathogens—they keep coils clean, which reduces pressure drop and enables the installation of more sophisticated air filters.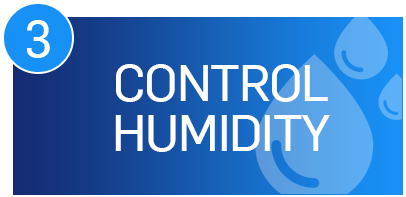 Keeping indoor humidity within the ASHRAE 55 suggested range (40% and 60%) can minimize the effects of bacteria and allergens.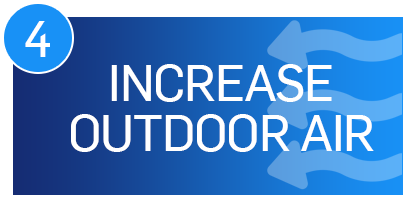 Bringing in more fresh outside air to replace indoor air can help reduce airborne pathogens and other contaminants.

Our BluEdge K-12 service program provides an outcome-based approach to help you select the best IAQ kits for your school's needs, with attractive pricing and easier implementation.
As the U.S. government prepares to roll out the $2 trillion American Rescue Plan Act for coronavirus relief, Carrier is expanding its Healthy Buildings Program offerings to help K-12 students, teachers and staff safely return to in-person instruction. These new K-12 indoor air quality solutions provide simple, flexible, cost-effective kits for schools to protect occupant health while enabling in-person instruction. For more information, read about the Carrier BluEdge K-12 program and contact your local Carrier expert today.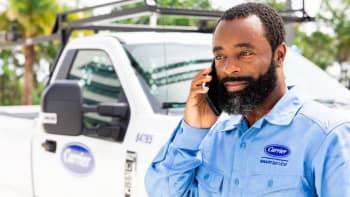 Enhance Safety & Security in Schools
There has never been a greater opportunity – or need – to make meaningful investments for the wellbeing of students, staff and visitors.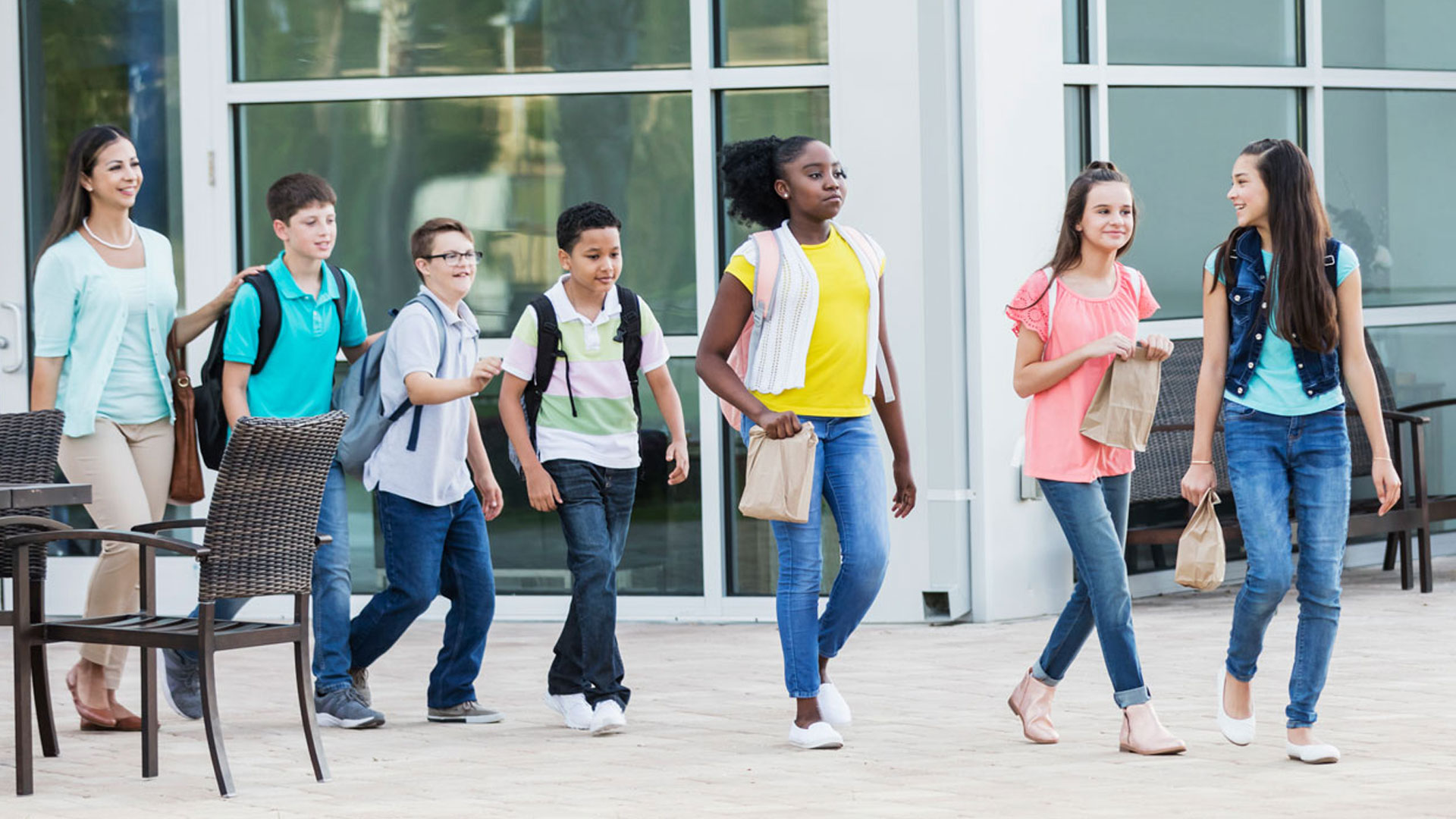 Life Safety
Modernize fire safety technologies and emergency response plans to account for popular communications tools, social distancing and managing flow through common pathways.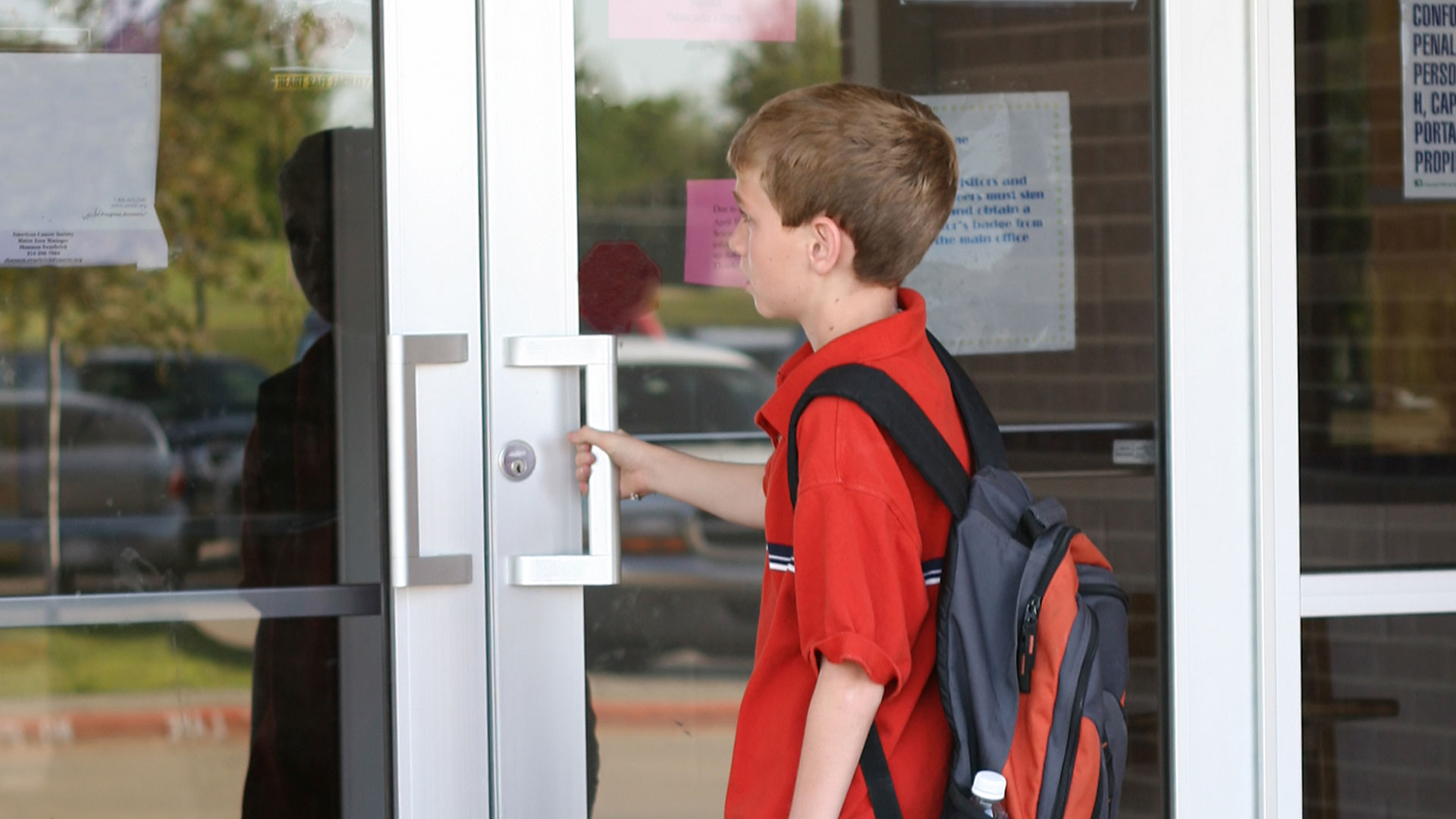 Security
Leverage access control and mobile credentialing technologies to customize access, reduce physical touch points, manage occupancy and distribute mass notifications.

Healthier Air. Healthier Buildings.
Carrier's Healthy Buildings Program provides an expanded suite of advanced solutions to help deliver healthier, safer, more efficient and productive indoor air quality regardless of your building type/indoor environment. From innovative products, controls and system design solutions to remote services including assessments, maintenance and re-commissioning, you can trust Carrier's 100+ years of experience creating optimal indoor air environments to help you with yours.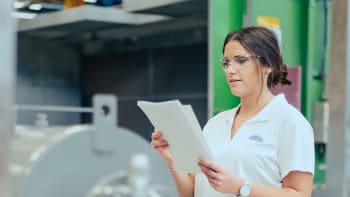 Resource Center
What you need to know. What you can do.
Click on the title you associate with for a host of specific resources and actions.