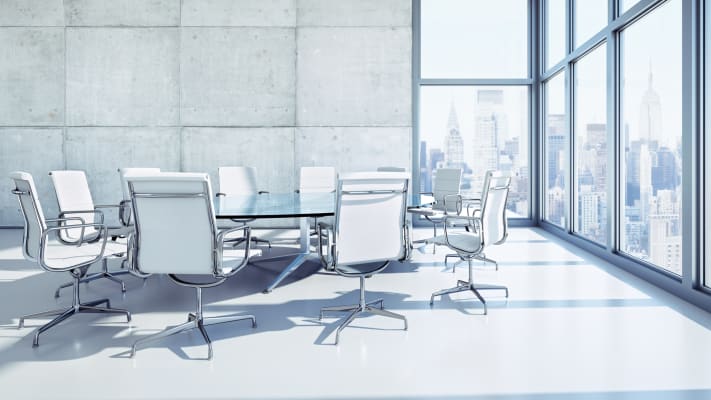 Carrier® AquaEdge® 23XRV Chiller with Greenspeed® Intelligence
The ultimate in simplicity leads to the most robust and efficient chiller.
Given the choice, aren't fewer parts better?
Three Moving Parts
The robust dependable performance of 23XRV chillers stems from Carrier's advanced compression technology. Brilliant in its simplicity, the only moving parts are the screw rotors and variable-speed electric motor. Capacity is controlled by simply regulating motor speed – completely eliminating the need for guide vanes or slide valves, while the semi-hermetic R134-a design eliminates the potential refrigerant leaks and maintenance associated with shaft seals and purge units. Long bearing life is ensured by working with the laws of physics instead of against them. Conventional twinscrew compressors experience unbalanced load forces. But the innovative tri-rotor design ensures cancellation of axial and radial loads so effectively, that at AHRI conditions, the lowest bearing life in the compressor is over 50 years.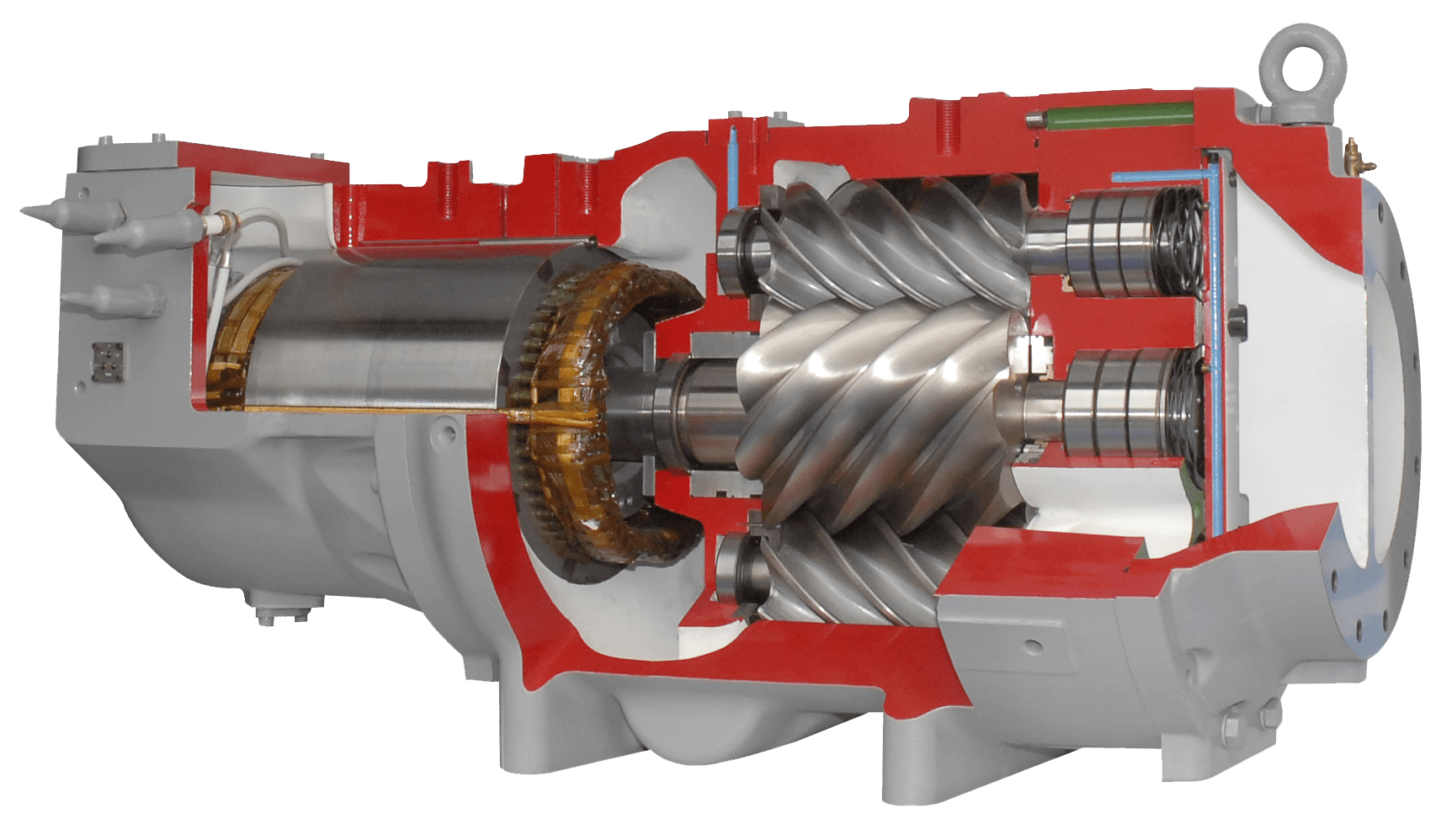 Simple, Elegant Design
No surge
No purge
No shaft seals
No guide vanes
No slide valves
No chlorine
No phase-out
No refrigerant pumps
No pressurization systems
No bearing capacitors to change
No pumps, hoses, or clamps for VFD
No glycol cooling required for VFD
No motor heat rejection to the mechanical room