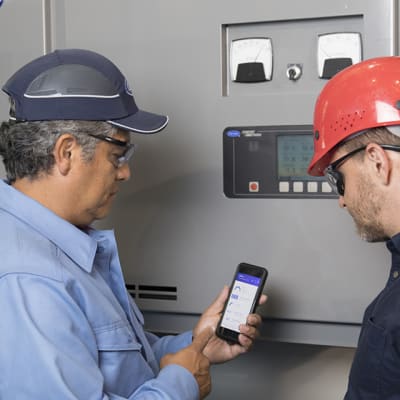 Maximize your equipment investment through retrofitting and optimization.
As servicing experts, we know how to get the most out of your investment. The capital equipment you purchased will, with proper maintenance, be in operation for a significant length of time.
Healthy Buildings Resources
Variable Frequency Drives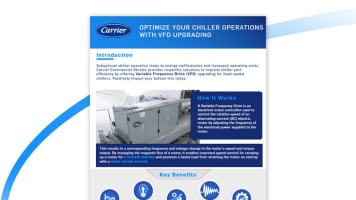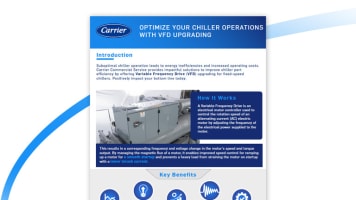 Optimize Your Chiller Operations with VFD Upgrading
Variable Frequency Drive Upgrades
Leverage Carrier's VFD upgrade program for your chiller plant and experience benefits such as optimized efficiency, increased energy savings, enhanced equipment performance and many more.