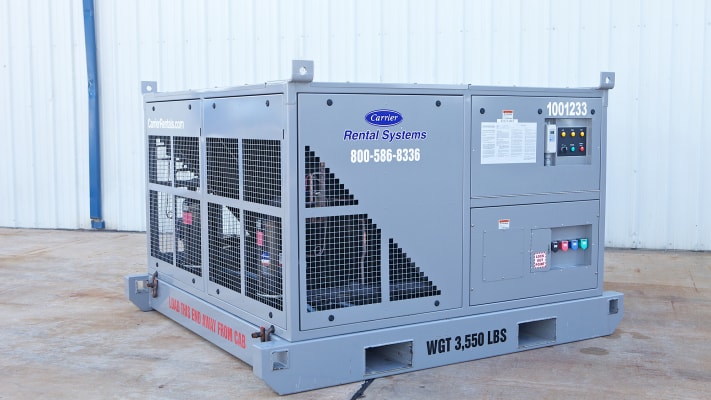 We offer a variety of portable and industrial air conditioner rentals from 12,000 BTU spot coolers to 80 ton 100% O.A. industrial coolers. Carrier Rental Systems inventories various design configurations and ancillary equipment to meet your site conditions.
Air Conditioner Rental Applications
All types of HVAC cooling applications
Climate control
Emergency response
Industrial services
Process cooling
Offshore oil platform cooling
Dehumidification/moisture control
Air Conditioner Optional Features
Re-heat
100% return air & 100% outside air
Explosion-proof 
Skid-mounted; trailer mounted 
Industrial configurations
Carrier Rentals Equipment Line Up
We have a diverse and modern fleet of rental equipment and the expertise to apply them.
Download our Linecard
Commonly Rented Air Conditioners
Download the specification sheets for some of our most commonly rented air conditioners.
Air Conditioner Spec Sheets