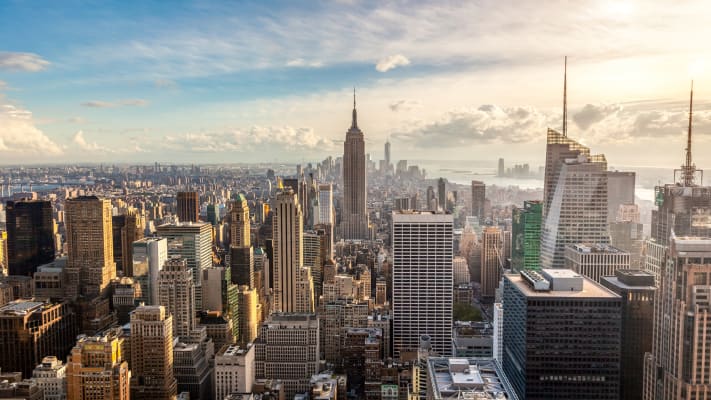 Unmatched performance with the AquaEdge® 23XRV
Carrier's AquaEdge® 23XRV is the world's first water-cooled variable speed screw chiller. The 23XRV combines the reliability of a screw compressor with the energy savings of a variable frequency drive (VFD).
Unparalleled Efficiency
The 23XRV variable speed screw chiller has the ability to reduce speed and optimize operation independent of ambient conditions. This unique capability permits the chiller to precisely match building load and conserve energy.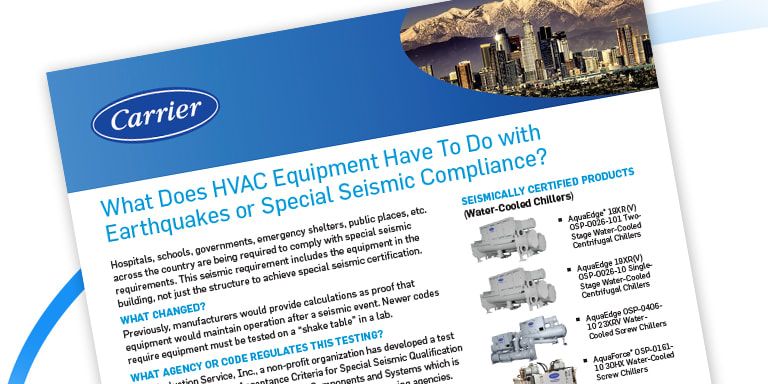 What does HVAC equipment have to do with Earthquakes or Special Seismic Compliance?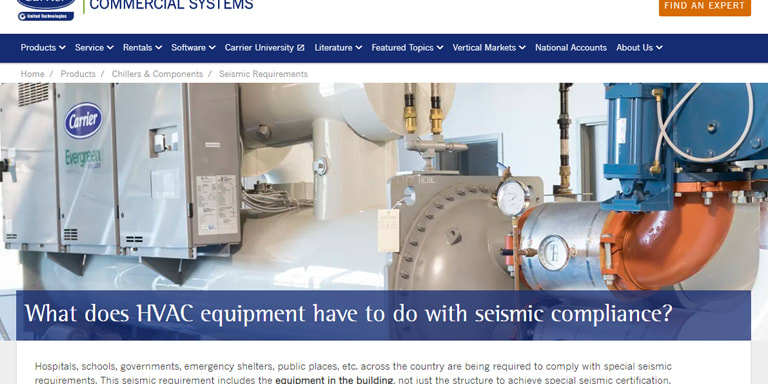 Meeting Seismic Requirements with Carrier Chillers

Water-cooled chillers within the scope of the AHRI WCCL certification program are certified in accordance with the AHRI Water-Cooled Water-Chilling and Heat Pump Water-Heating Packages Certification Program, which is based on AHRI Standard 550/590 (I-P) and AHRI Standard 551/591 (SI). Certified units may be found in the AHRI Directory at www.ahridirectory.org.