The AquaEdge® 23XRV can adapt to real-world conditions.
Carrier's AquaEdge® 23XRV is the world's first water-cooled variable speed screw chiller. The 23XRV combines the reliability of a screw compressor with the energy savings of a variable frequency drive (VFD).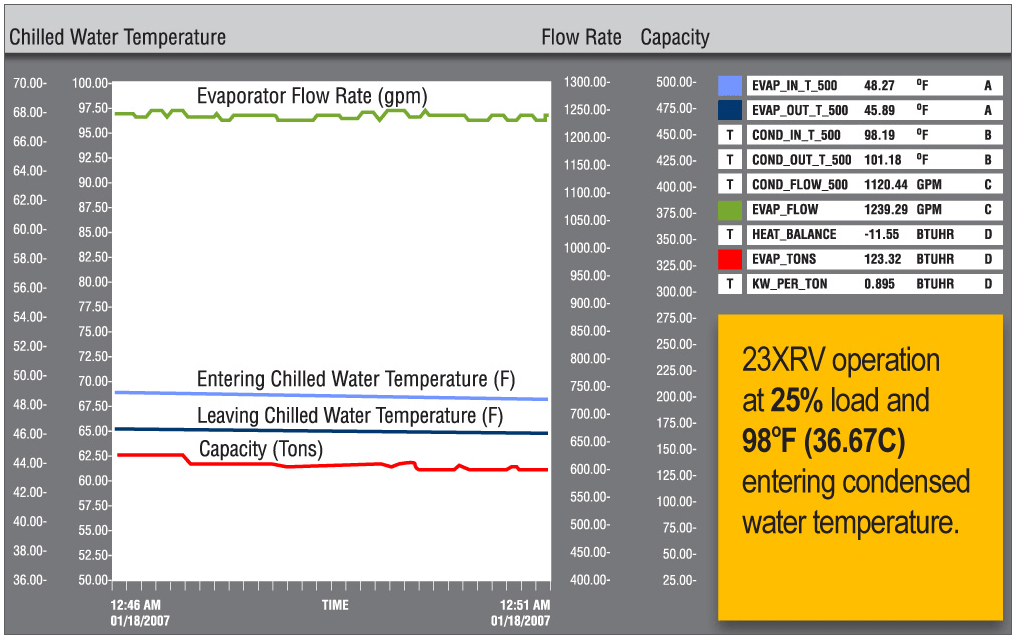 Operation at Extreme Conditions
Tremendous efficiency at standard operating conditions as well as high, extreme conditions.
Chiller operation at 98°F (36.67°C) entering condenser water.
---
The tested 23XRV chiller was designed to run at standard AHRI operating conditions [Cooler: LCWT 44F (6.67C) & 2.40 gpm/ton (0.043 L/s per kW), Condenser: ECdWT 85F (29.4C) & 3.00 gpm/ton (0.054 L/s per kW)] and easily ran at the test conditions detailed in the graph.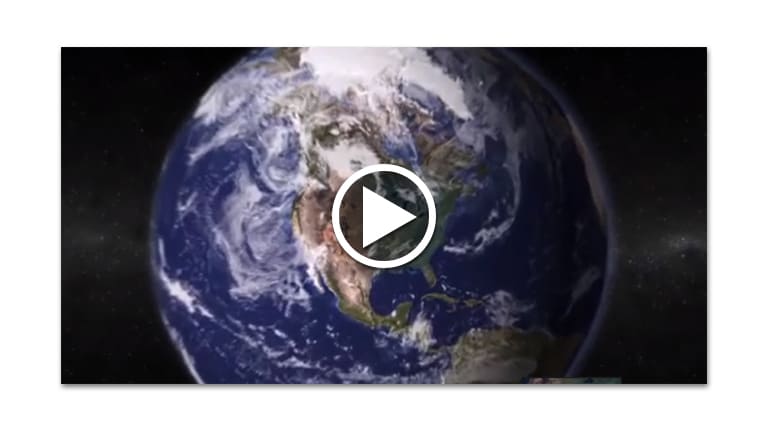 Real World Examples
In 2005, field data recorders in Arkansas documented 23XRV operation without any operable cooling tower fans. The chiller endured entering condenser water temperatures of over 105° during the 12 hours it took to repair the tower fan. The 23XRV chiller operates through conditions where other chillers would simply shut down.
Watch the Video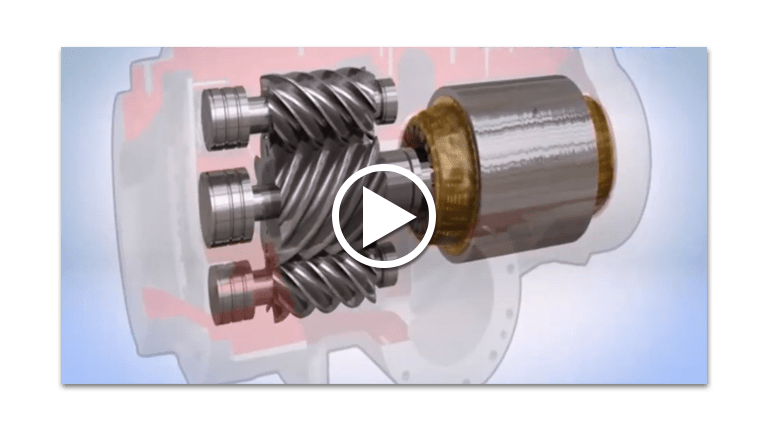 Optimized Compressor Bearing Life
Long bearing life is ensured by working with the laws of physics instead of against them. Conventional twinscrew compressors experience unbalanced load forces. But the innovative tri-rotor design ensures cancellation of axial and radial loads so effectively, that at AHRI conditions, the lowest bearing life in the compressor is over 50 years.
Watch the Video