Introducing the all-new AquaEdge® 19MV Water-Cooled Centrifugal Chiller with Magnetic Bearings
Unconditional performance starts with an unbeatable compressor
The AquaEdge 19MV leverages proven EQUIDRIVE™ TWO-STAGE BACK-TO-BACK COMPRESSOR TECHNOLOGY – now with magnetic bearings – for high performance and reliability across a wide operating range while staying quiet and cool under pressure.
---
Revolutionary EquiDrive compression and drive train technology provides MORE OPERATING RANGE while maintaining best-in-segment efficiency at design conditions (MORe) for an improvement in both chiller energy efficiency and building resiliency.
Achieves <0.52 kW/Ton and <0.31 kW/Ton (IPLV) at AHRI conditions
Operating range of 40°F to 95°F entering condenser water down to 10% load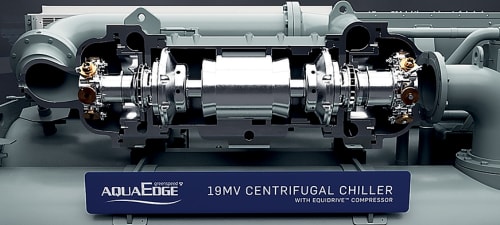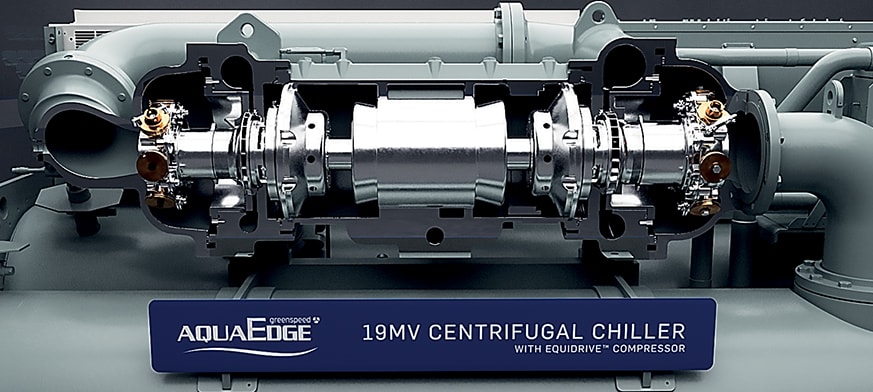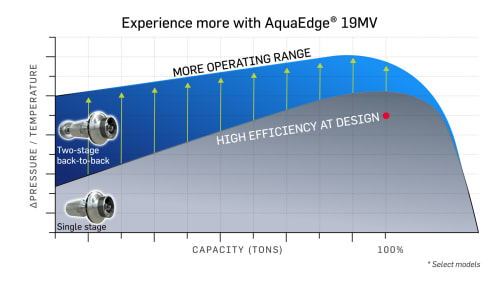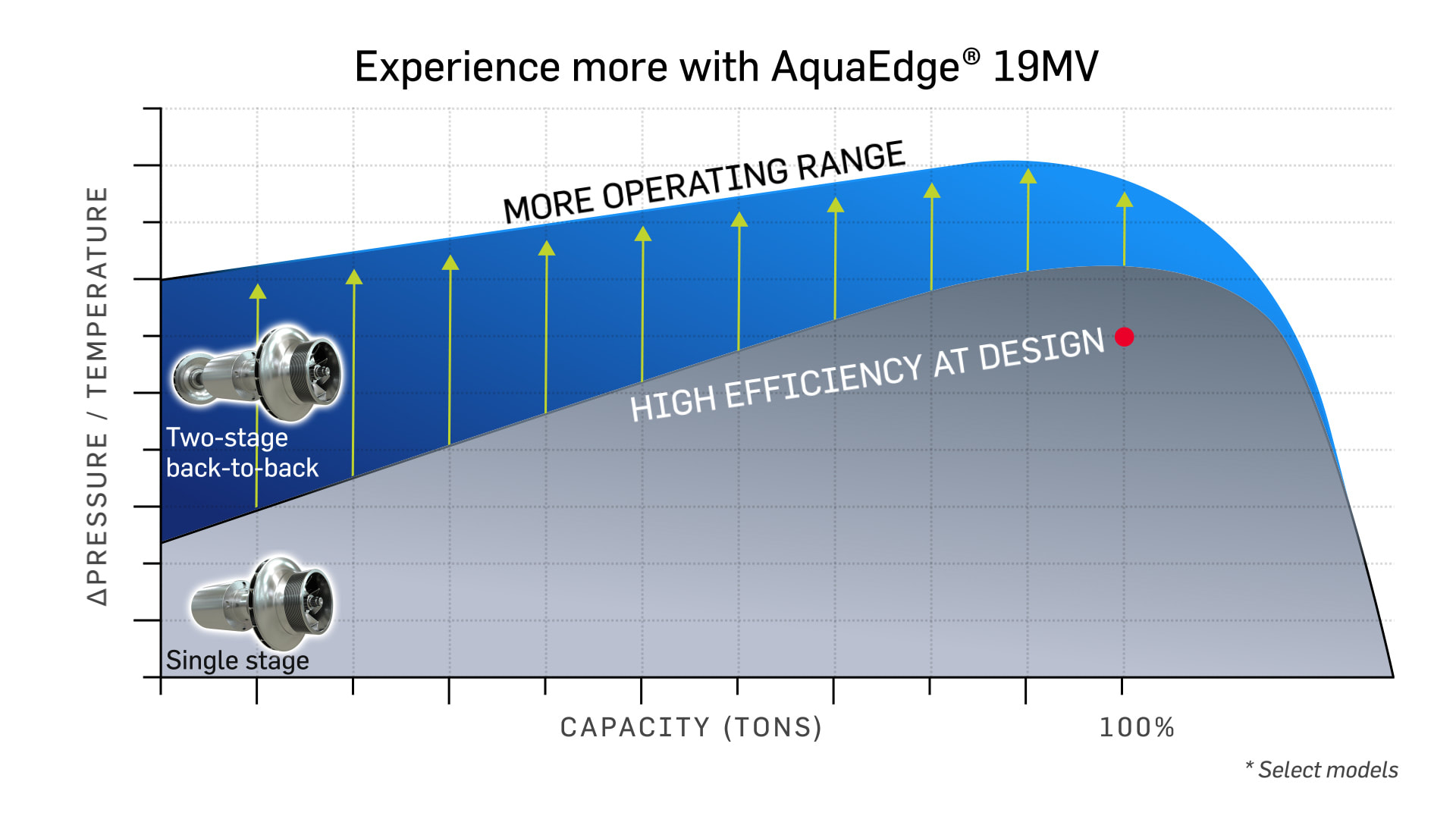 Energy is reduced due to better efficiency at common metrics such as full load, 75% load (the "lifecycle point") and Integrated Part Load Value (IPLV). Due to a wider operating range, including the ability to operate at virtually no lift, the AquaEdge 19MV can take full advantage of cold condenser water, chilled water reset and other energy-saving practices to further improve building performance.
In addition, building resiliency is significantly improved with its ability to operate with elevated condenser water temperatures at low and full load. This extended operating range (meaning it may go beyond the typical operating range) is a game-changing capability that provides building owners and facility managers confidence in reliable, efficient operation beyond specifications.
Watch the Video keyboard_arrow_right More Product Details keyboard_arrow_right Download the Brochure keyboard_arrow_right Find an Expert keyboard_arrow_right
Building Types
The all-new AquaEdge 19MV chiller combines best-in-segment efficiency at design and off-design conditions with the ability to operate reliably, even at severe conditions and heavy cooling loads.
Click on a building type to see how the 19MV handles different types of building load/weather conditions.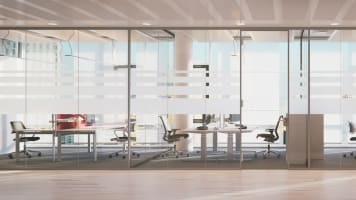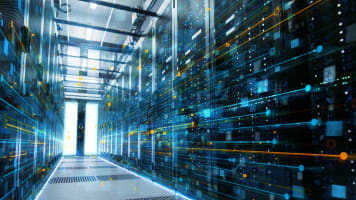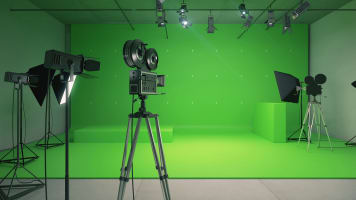 TV Studio, Museum or Library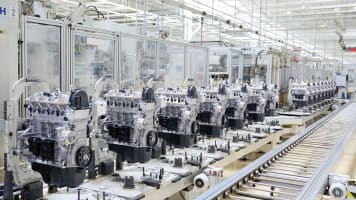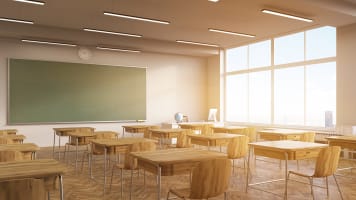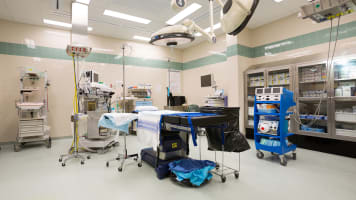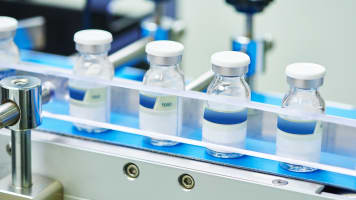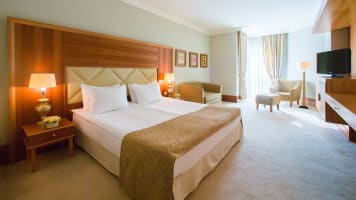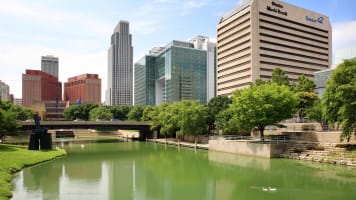 Experience Unconditional Performance with the Carrier AquaEdge 19MV Water-Cooled Centrifugal Chiller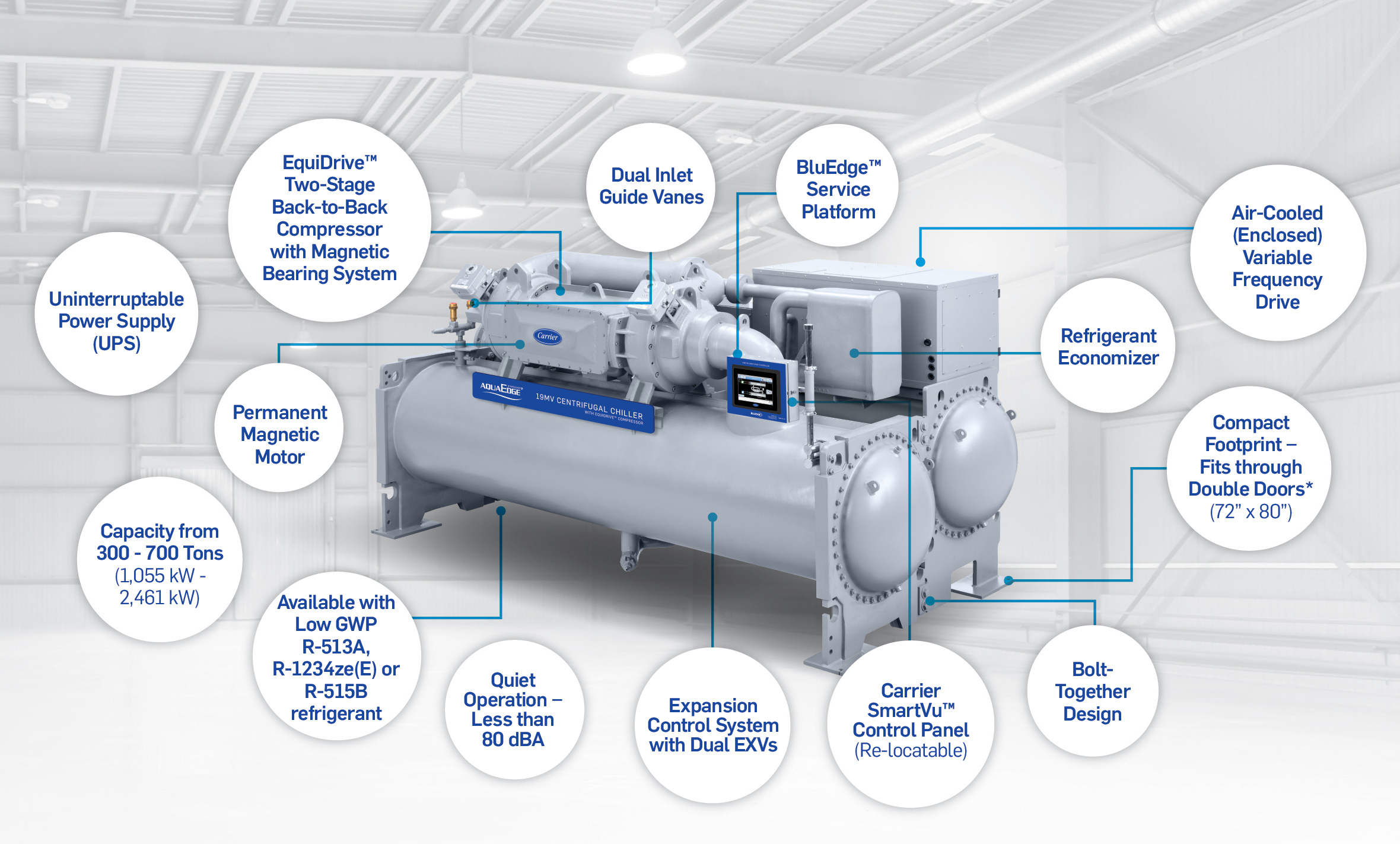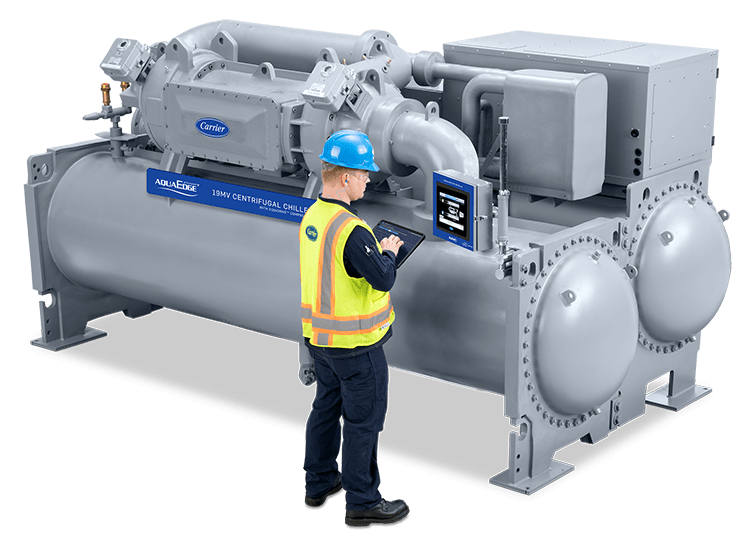 Unconditional support – every step of the way.
The BluEdge® service platform, Carrier's new, best-in-class service and aftermarket offering, inspires your confidence in knowing that Carrier is there to support you with unmatched expertise and superior service throughout the lifecycle of your HVAC equipment. Our BluEdge service platform is designed to meet your requirements and keep your equipment running efficiently.
AquaEdge® 19MV - EquiDrive™ Compressor
AquaEdge® 19MV - Thru the Door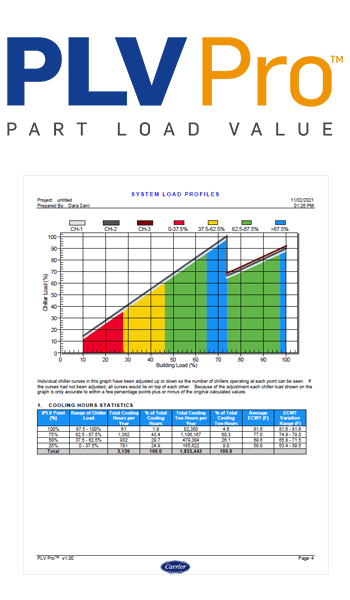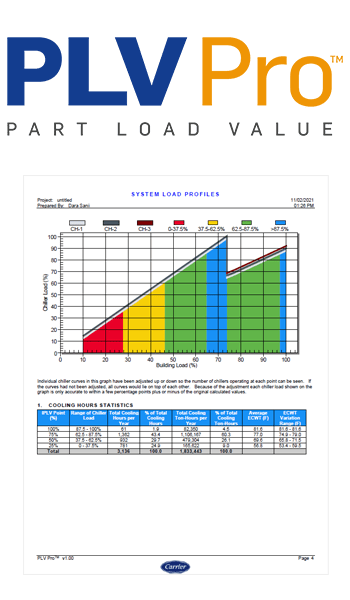 Quickly evaluate chiller system performance.
Carrier's PLV Pro software provides a time-saving method to evaluate overall chiller performance based on site-specific weather data, Department of Energy (DOE) building load profiles, multi-chiller staging and economizer operation for professionals who need a quick and free-of-charge alternative to generic IPLV based lifecycle analyses.
PLV Pro consists of an intuitive and simple user interface that evaluates chiller system performance based on the following criteria:
Geographical location
Building type
Chiller plant capacity
Quantity of chillers
Chiller staging method
Design temperatures
Chiller plant design
Economizer operation
PLV Pro utilizes precalculated load profiles generated with Carrier's Hourly Analysis Program (HAP) energy modeling software for accuracy and speed.
PLV Pro Details and Free Download keyboard_arrow_right
Claims noted may not be available on every model. A Carrier expert can provide guidance regarding your specific application needs.