The all-new AquaEdge® 19MV chiller combines best-in-segment efficiency at design and off-design conditions with the ability to operate reliably, even at severe conditions and heavy cooling loads.
Click on a scenario below to learn more about how the 19MV handles different types of building load/weather conditions.

Situation
Those cooling towers are being replaced next year, but the old ones are making you think this year would have been better.
Focus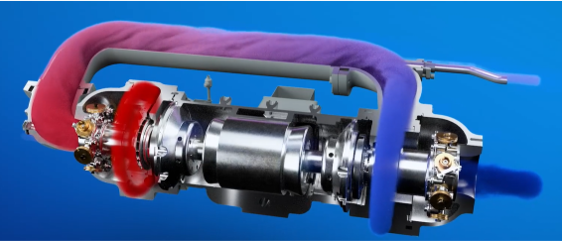 Benefit
Field data from Carrier 23XRV installations confirmed operation above design condenser temperatue has occurred more often than ever imagined. That's why we built the 19MV to go beyond magnetic bearings with an operating range to delight.

Situation
Your building loads have increased. You need to replace that old chiller with a higher capacity unit, but space is constrained.
Focus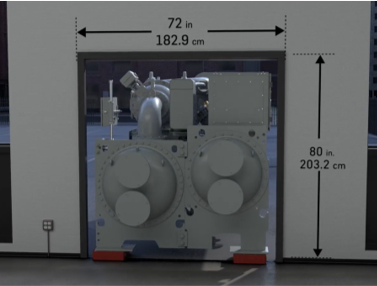 Benefit
The 19MV's economizer provides more performance per square foot, enabling the new 19MV to provide more capacity in the same space as the old chiller. Due to the high power factor of the VFD, the wire and existing breaker may be re-used as well.
Low Load, Hot Weather Operation

Situation
Production is shut down for two weeks this summer. Your process improvement projects are underway. The building has only a small load, despite the hot weather.
Focus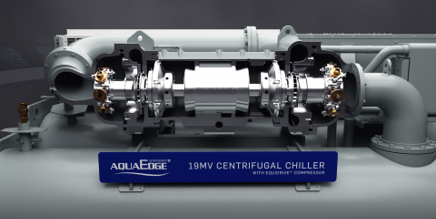 Benefit
The 19MV's two-stage back-to-back compressor has the ability to operate at very low load, even with design condenser water, ensuring your critical projects during the shut down have the cooling they need.
High Load, Hot Weather Operation

Situation
In 2008, field data showed a highly loaded Carrier 23XRV chiller operating ~88°F condenser water for many hours at a manufacturing plant during a long heat wave.
Focus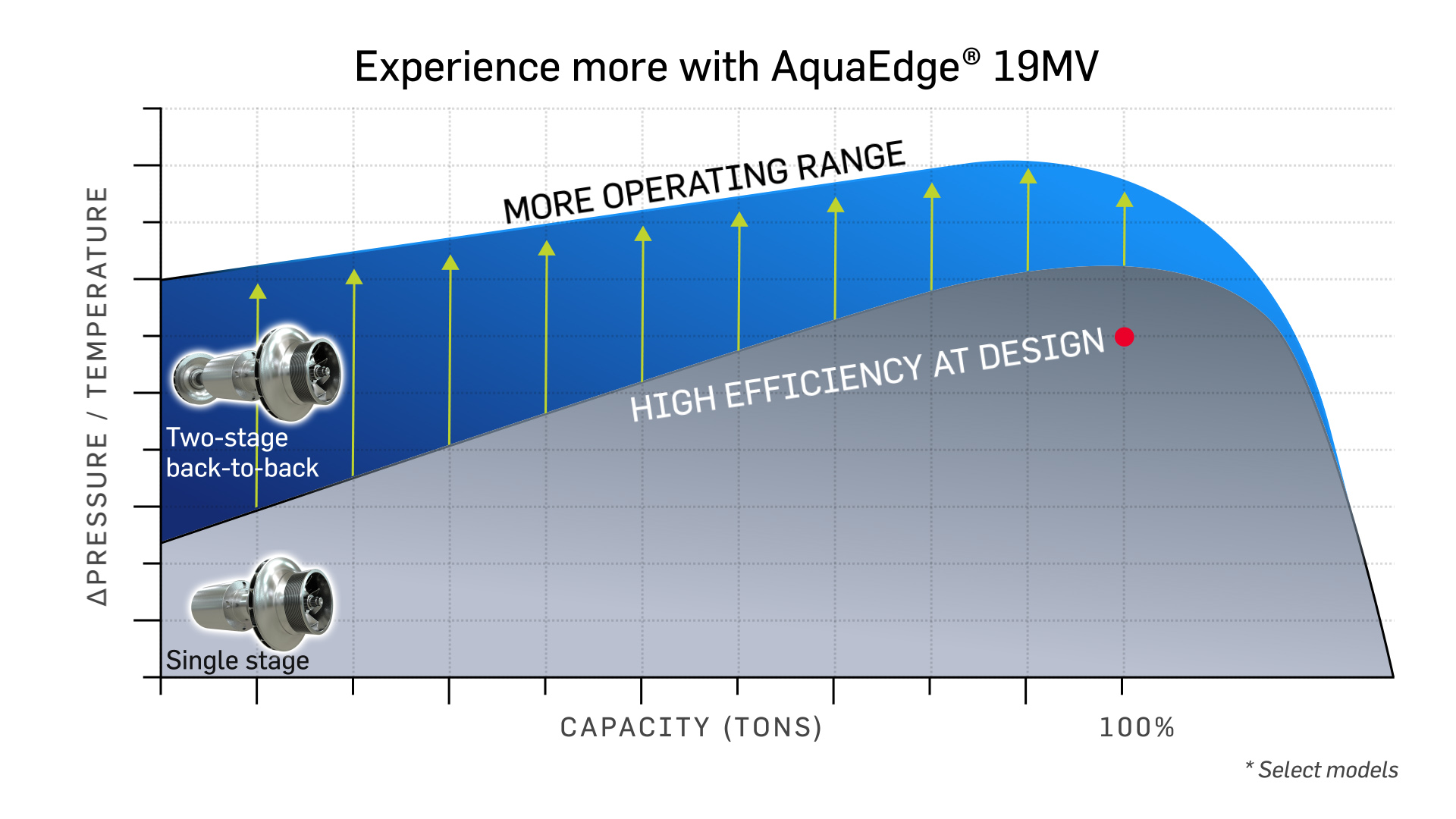 Benefit
This story was not unique, as messages poured in from around the globe confirming the value of robust, reliable operation.  So we designed the 19MV to make this resiliency available, because your production plans may depend on your chillers.
Low Load, Cold Weather Operation

Situation
You are saving a ton of money with the water side economizer you installed, but it can be challenging to operate the economizer and chillers together.
Focus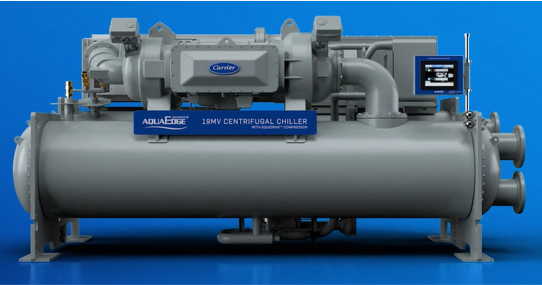 Benefit
The 19MV improves integrated water side economizer operation in 3 specific ways. It can start inverted (condenser colder than evaporator), it operates at low load and low lift, and it can start as often as every 15 minutes.
High Load, Cold Weather Operation

Situation
Process loads persist year round, despite the cold weather outside.
Focus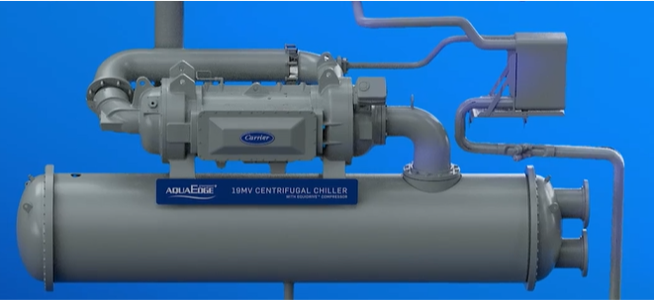 Benefit
The refrigerant side economizer further subcools liquid refrigerant, resulting in a better quality refrigerant entering the evaporator. This results in less mass flow of refrigerant in your cycle for the the same capacity.

Situation
This manufacturing facility is full of monuments, and getting the replacement chiller into the mechanical room is going to be a challenge.
Focus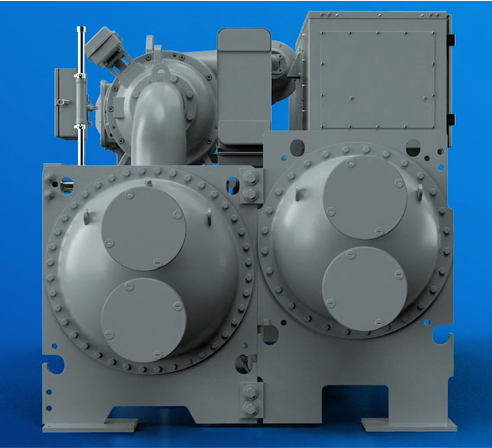 Benefit
The 19MV can be moved through a 72" wide by 80" tall doorway without disassembly saving time, disruption and cost during installation. Additionally the control panel can be mounted on either side to facilitate placement in the mechanical room.
Energy Impact of Chiller Staging

Situation
The plant is half loaded, guess what % load your chillers are running?
Focus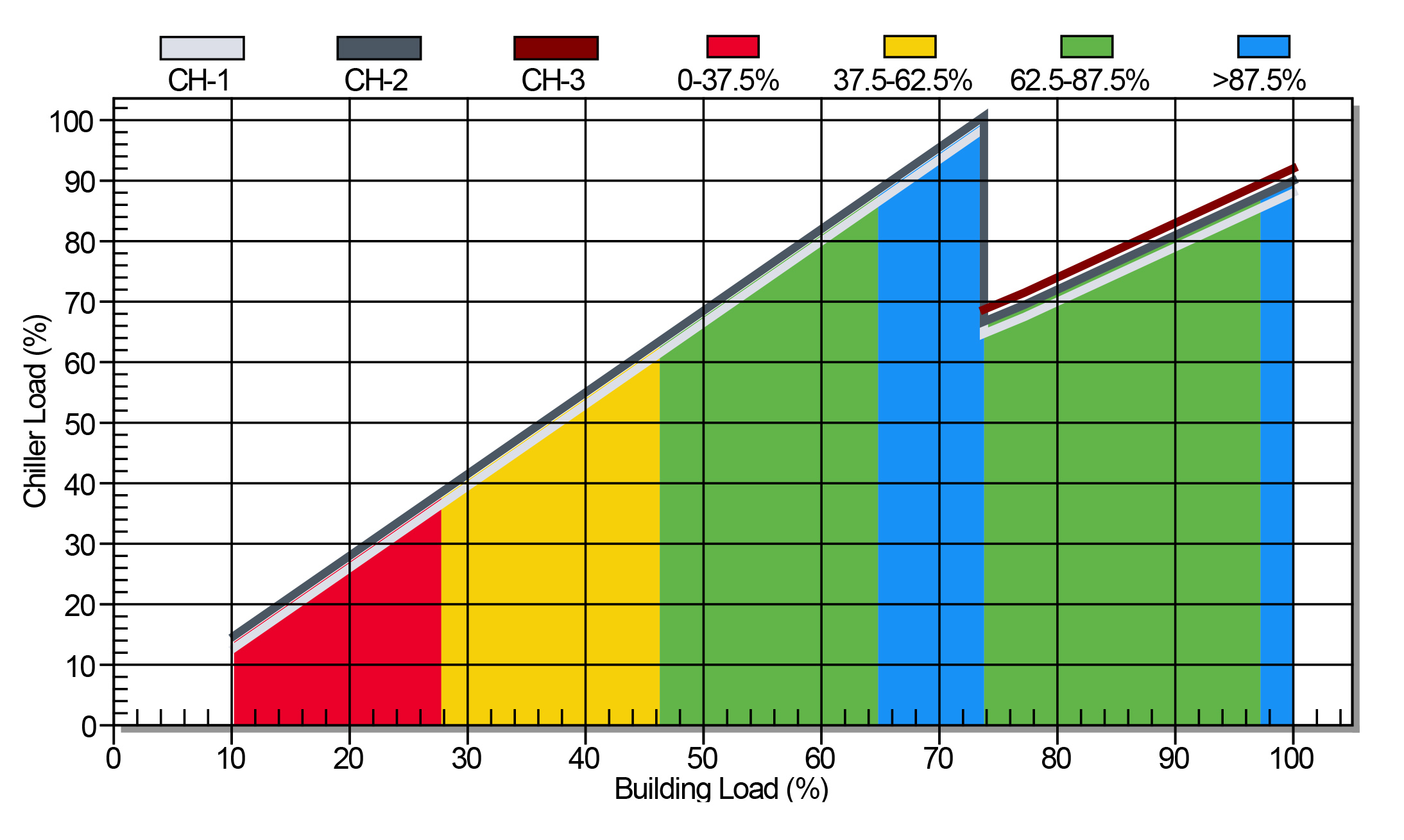 Benefit
If you need 3 chillers to meet design load, today you are running (2) chillers at 75% load and one is idle. (2 x 75 / 3x 100). This is one of the reason so many ton hours accrue at 75% load, and why your LCA should account for chiller staging.

Situation
Can I evaluate maintenance in my oil free chiller life cycle evaluation?
Focus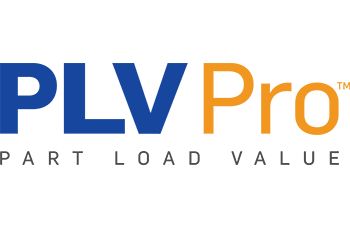 Benefit
Hidden items like glycol changes on some chiller VFDs can add over a thousand dollars per year. In addition, imperfect control or maintenance practices typically increase the work the chiller must do every day, often impacting speed, and therefore power exponentially. Consider running a sensitivity analysis on your annual energy calculation by raising the tower approach by 2°F to simulate less than perfect real life operation. Compare chillers at both the base case, and the alternate case.