Webinar Replay:
Using ESSER Funds for K-12 IAQ, Safety and Security Improvements
Learn what your school district can do to make meaningful and enduring impacts for the well-being of students, staff and visitors. Understand appropriate improvements in indoor air quality (IAQ), managing occupancy levels, reducing physical touch points and modernizing safety response plans…and securing ESSER funding for implementation.
Even though the live webinar is over, you still have the opportunity to learn how to:
Improve indoor air quality in K-12 schools with a science-based approach that positively impacts student performance, academic outcomes and greater staff retention.
Implement layered HVAC replacement and/or retrofit solutions tailored to each of your school buildings' existing air systems for immediate and long-term improvement of well-being of students and staff.
Leverage access control and mobile credentialing technologies to customize access, reduce touch points, manage occupancy and distribute mass notifications.
Modernize fire safety and emergency response plans to account for social distancing and reducing flow through common pathways.
Participate in live Q&As with experts who are driving innovations in K-12 school facilities using a science-based approach.
Learn specific steps your district can take and how Carrier can help you make the most of nearly $200 billion in funding with assessments, solutions, and service.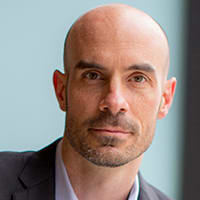 Dr. Joseph G. Allen, DSc, MPH
Dr. Allen is an assistant professor at the Harvard T.H. Chan School of Public Health, and an internationally-renowned expert on the topic of Healthy Buildings and a leading voice in the response to COVID-19. His work has been featured in the Wall Street Journal, Harvard Business Review, National Geographic, Time, NPR, Newsweek, Washington Post, New York Times and Fortune. Dr. Allen's research is widely published in academic journals and he serves as Associate Editor for the journals Indoor Air and the Journal of Exposure Science and Environmental Epidemiology.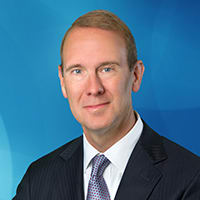 Greg Alcorn
Vice President, Healthy Buildings
There's more focus than ever on healthy buildings and homes. Healthy indoor environments are not about a moment – they're part of a movement. And Carrier is here to lead it with an unmatched breadth and depth of products covering HVAC, fire and security.  Greg will lead this webinar discussion with a panel of industry experts.  Prior to assuming his current position, he held leadership roles of increasing responsibility in Carrier's distribution operations, channel management and business development, and led Carrier's North America Commercial Equipment business and Global Joint Venture Partnerships organization.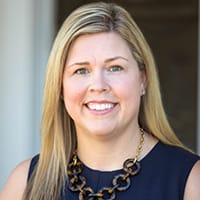 Meredith Emmerich
Vice President, North America Commercial HVAC
Meredith is responsible for leading North America Commercial HVAC which is focused on delivering healthy, safe, sustainable, and intelligent commercial building solutions. Prior roles with increasing responsibility included leading Carrier's Global Residential Light Commercial & VRF business, as well as the North America Ductless and VRF business. Meredith has over 20 years of industry expertise and holds a Master of Science degree in Electrical and Computer Engineering and a Bachelor degree in Electrical Engineering from the Georgia Institute of Technology.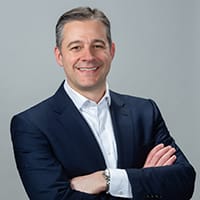 Jeff Stanek
Managing Director, LenelS2
Jeff Stanek is an industry thought leader focused on advanced security systems and services. He has responsibility for the LenelS2 global product and business strategy. Jeff will offer recommendations to enhance occupant confidence and increase safety and security in today's buildings.
Reagan Lynch
Federal & State Government Grant Specialist, Alpha Omega Strategies
Reagan is an experienced federal grants advisor on how school districts can access the federal funds and utilize them to further their school goals.