Carrier Air Purification Solutions
Carrier Air Purification Solutions are the fastest, most visible way to show your commitment to your students, teachers, and staff.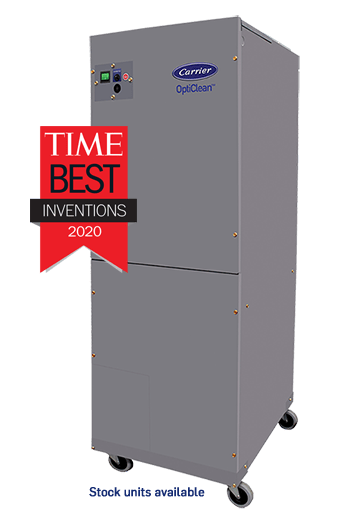 Improve Filtration with Carrier OptiClean™
Carrier OptiClean Features
Rapid deployment—just roll it in and plug the cord into any outlet
High-efficiency HEPA air filtration—99.97% efficient long-life HEPA filter removes particles as small as 0.3 microns
Portable, flexible, and easy to reconfigure—ideal when requirements can change quickly and unpredictably; it moves easily from room to room, and can be operated vertically or horizontally
Easy to specify—for example, to get 6 air changes per hour in a room with a 10' ceiling, you'll need 1 CFM of scrubbing for every ft2 of floor space (e.g., one 500 CFM scrubber for a 500 ft2 classroom)
Exceeds ASHRAE's school reopening recommendation* that portable electric HEPA machines be introduced into each classroom and provide a minimum of two air changes per hour
Choose from three sizes—500, 600 and 1500 CFM
Product Detailskeyboard_arrow_right
---
*When properly specified.
ASHRAE® is a registered service mark of the American Society of Heating, Refrigerating and Air-Conditioning Engineers, Inc.
Create Healthier Spaces with Carrier Air Purifiers
Air Purifier Features
Advanced filtration—Our 3-in-1 high-efficiency filter includes a pre-filter for large airborne particles, a high-efficiency (models RMAP-ST, RMAP-XL) or HEPA (models RMAP-SST, RMAP-SXL) filter for fine particles, and a carbon filter for odors and VOCs (volatile organic compounds). In addition, the all-in-one design makes filter replacement easy.
Air quality monitoring—Built-in air quality monitor samples incoming air and measures levels of pollution. The easy to read LED screen changes between four colors based on your room's air quality rating.
Set it and forget it—The Smart Auto mode lets the air purifier automatically adjust fan speeds based upon the room's air quality to efficiently deliver cleaner air.
Smart home integration (Wi-Fi models only)—The indoor air quality LED indicator light provides an instant visual of your current air quality. The LED light will change color to indicate air quality status.
360° airflow—A powerful, 18-speed fan with 360-degree airflow pulls polluted air from below and returns cleaner air back into the room in multiple directions.
Limited warranty All Carrier air purifier models are covered by a one-year limited warranty. See warranty certificate at carrier.com for complete details and restrictions.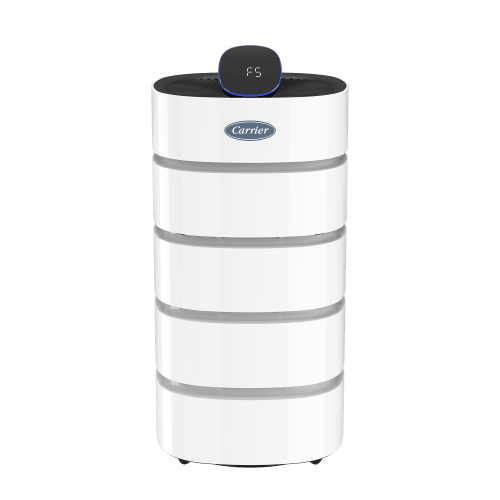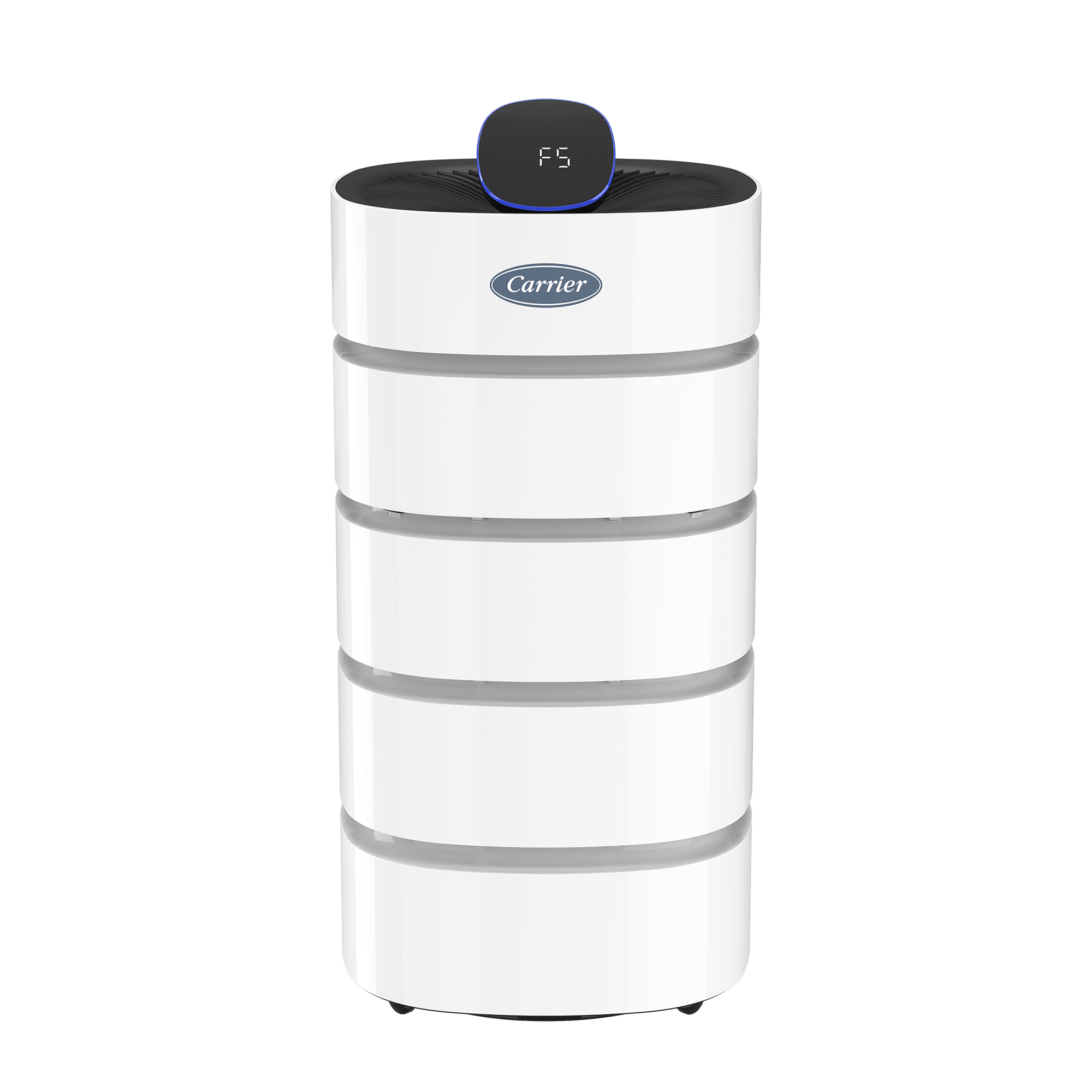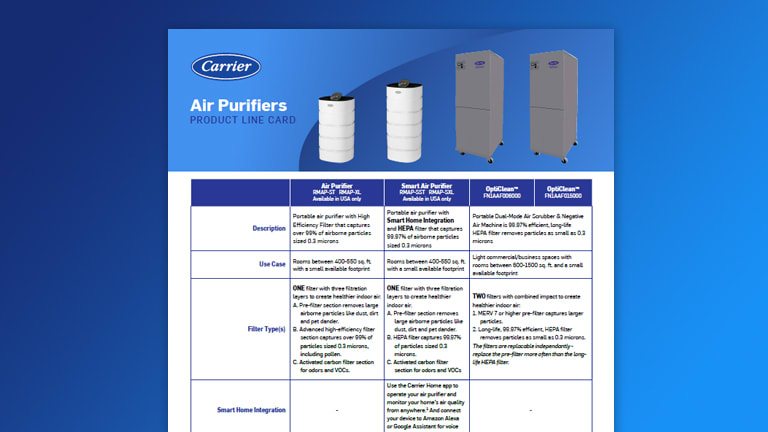 Air Purifiers Product Line Card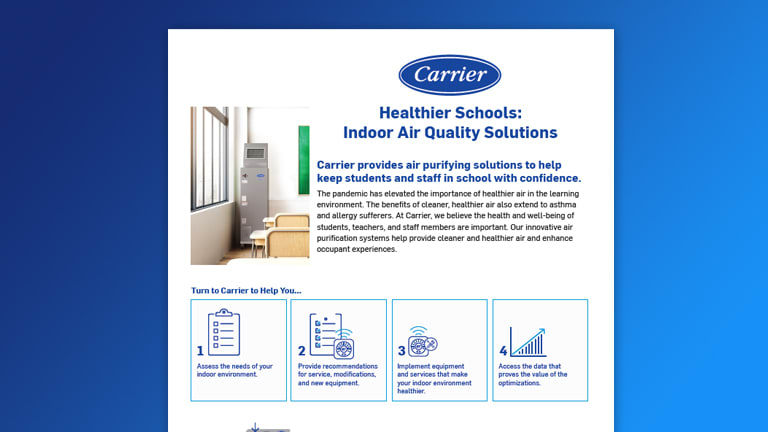 Healthier Schools: Indoor Air Quality Solutions Flyer