San Bernadino City Unified School District
Carrier OptiClean™ air scrubbers deliver HEPA filtration, improved air quality and peace of mind to school district classrooms
San Bernadino, CA
Project Objective
Of the myriad challenges facing the San Bernardino City Unified School District (SBCUSD) to re-open their 72 school and five administrative sites in the new world affected by COVID-19, none were more important than delivering a high degree of indoor air quality (IAQ) and promoting a healthier and safer environment" for each student, faculty and staff member who would be entering each building and space. This meant, amongst other filtration requirements and overall safety protocols, efficiently mitigating airborne particles by increasing air changes per hour in each occupied space. Additionally, as school opening deadlines were fast approaching, the final proposed equipment strategy would need to be manufactured, certified and delivered on time.
Project Solution
With a long-standing and successful working partnership, SBCUSD turned to Russell Sigler, Inc. to deliver premium technology to improve indoor air quality within each school.
Sigler's professionals knew that Carrier had created the OptiClean™ negative air machine and air scrubber units as portable solutions primarily designed to help convert normal hospital rooms into airborne infectious isolation rooms (AIIR) to help combat airborne particulates. Sigler believed that, with minor modifications, including to add silencers and diffusers, OptiClean air scrubbers would be the perfect solution. Due to the urgency of this project, the SBCUSD Board utilized a procurement method through the California Multiple Awards Schedule (CMAS) which allowed the district to use a pre-purchase contract to expedite approvals and ensure the best pricing.
Read More - Download the Case Study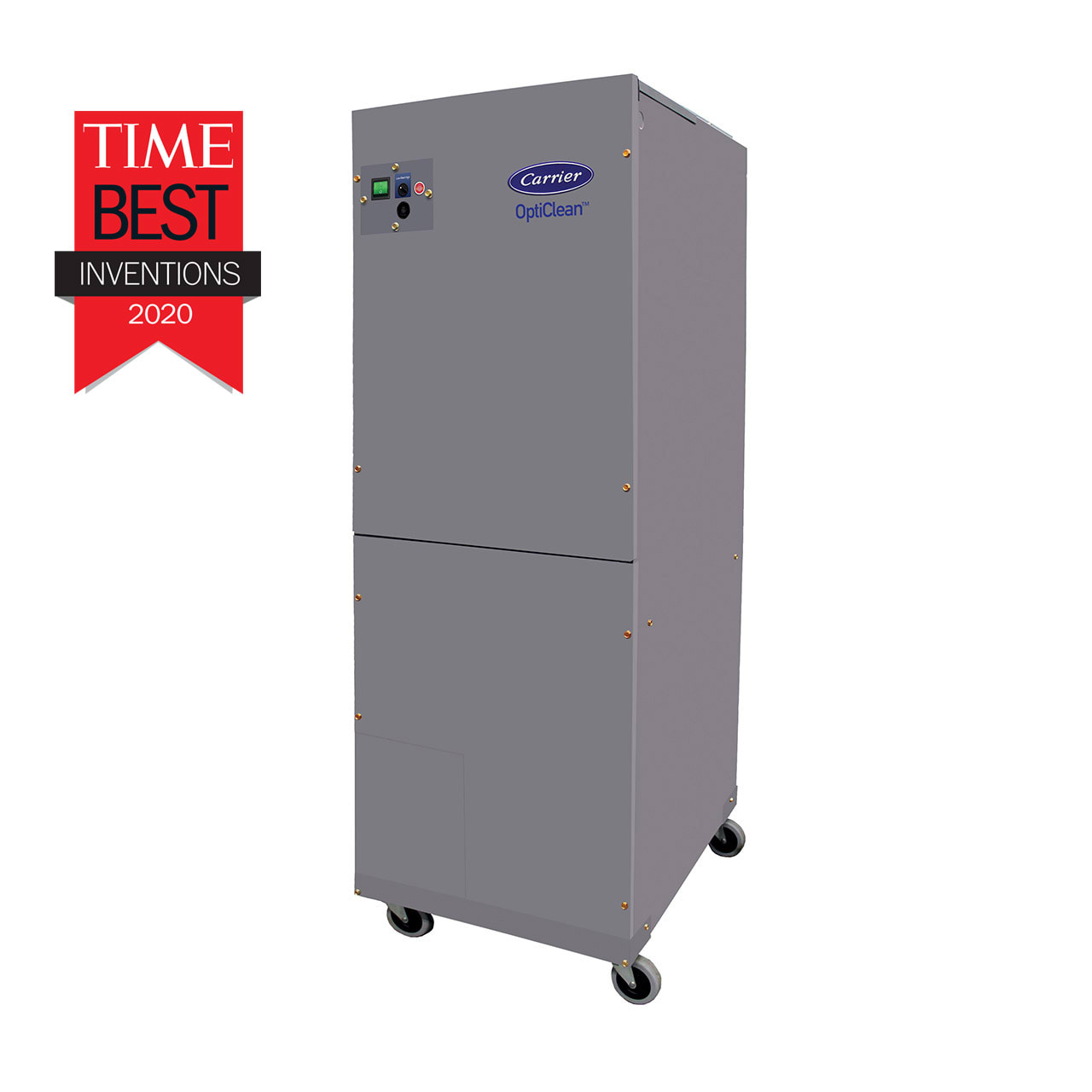 Carrier OptiClean™ Dual-Mode Air Scrubber & Negative Air Machine