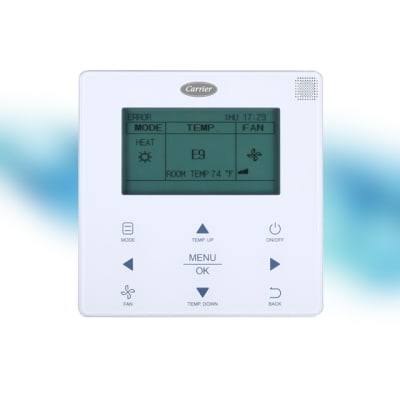 Carrier VRF Controls and Accessories
Smart has never been so simple.
With Carrier VRF technology, it is easy to heat and cool only the spaces that that are used. The 2-pipe heat recovery multi-port distribution control can connect up to 16 different indoor units. Using the centralized controller, system operation and monitoring is extremely easy.