We give you the tools. You take control.
With controls ranging from thermostats and zoning systems to powerful, web-based software products, Carrier places the power to keep your system operating at peak performance at your fingertips. We're experts in helping you balance the growing need for efficiency with the consistent demand for comfort.
No Results Found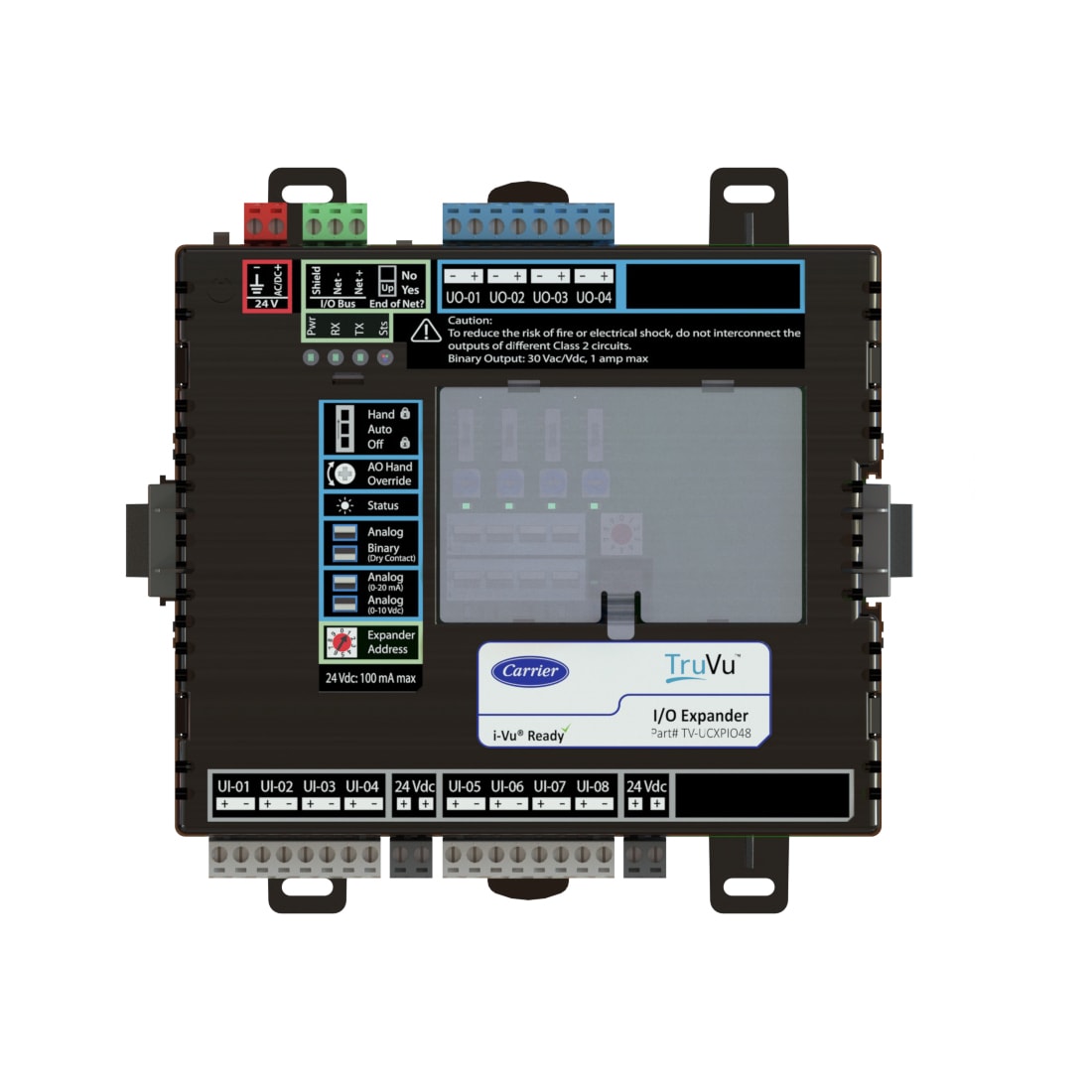 Application: AHUs, Boilers, Lighting, Exhaust fans, Water loop control, Meters, Cooling towers, Chillers
Description: The TruVu™ UCXP I/O expander provides up to 12 additional I/O points for the TruVu UCXP683T and TruVu UCXP683T-V controllers.
TruVu™ UCXP I/O Expander
TV-UCXPIO48
https://www.carrier.com/commercial/en/us/products/controls/bacnet-hvac-controllers/i-vu-truvu-expanders/tv-ucxpio48/
https://images.carriercms.com/image/upload/w_auto,c_lfill,q_auto,f_auto/v1696857381/carrier/commercial-hvac/products/controls/TruVu-TV-UCXPIO48.jpg