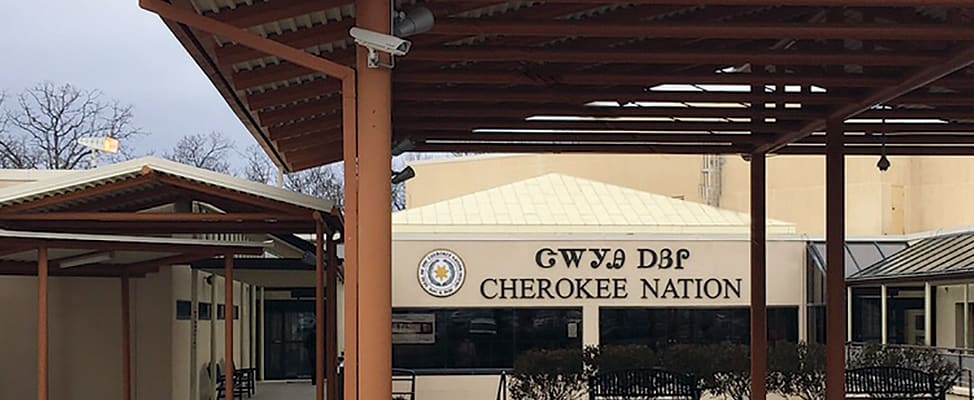 Cherokee Nation W.W. Hastings Hospital
Turnkey chiller installation delivers efficiency for increasing comfort & cooling demand.
Talequah, OK
Project Objective
Cherokee Nation W.W. Hastings Hospital, in Talequah, Oklahoma, was constructed in 1984. The original system consisted of two Carrier 19D chillers which served the facility for more than three decades. The hospital staff and number of patient visits per year have grown substantially in the intervening years, prompting the facilities staff to propose a chiller plant upgrade to meet increasing cooling demand.
One challenge became apparent immediately: due to infrastructure and cost considerations, the original chilled water piping system could not be expanded. The chiller plant retrofit would have to deliver more tons of comfort cooling while using the same piping configuration.
Project Solution
Carrier custom-engineered two new 400-ton AquaEdge® variable speed 19XRV chillers that could accommodate a larger than normal difference in the temperature of water entering and leaving the chillers. As part of the turnkey solution, Carrier also provided rental chillers during the project so the hospital experienced no cooling downtime. Additionally, Carrier i-Vu® chiller controls are integrated with the existing building's automation system which enable the facilities staff to respond quickly to changing conditions, whether from the hospital campus or remotely.
Read More - Download the Case Study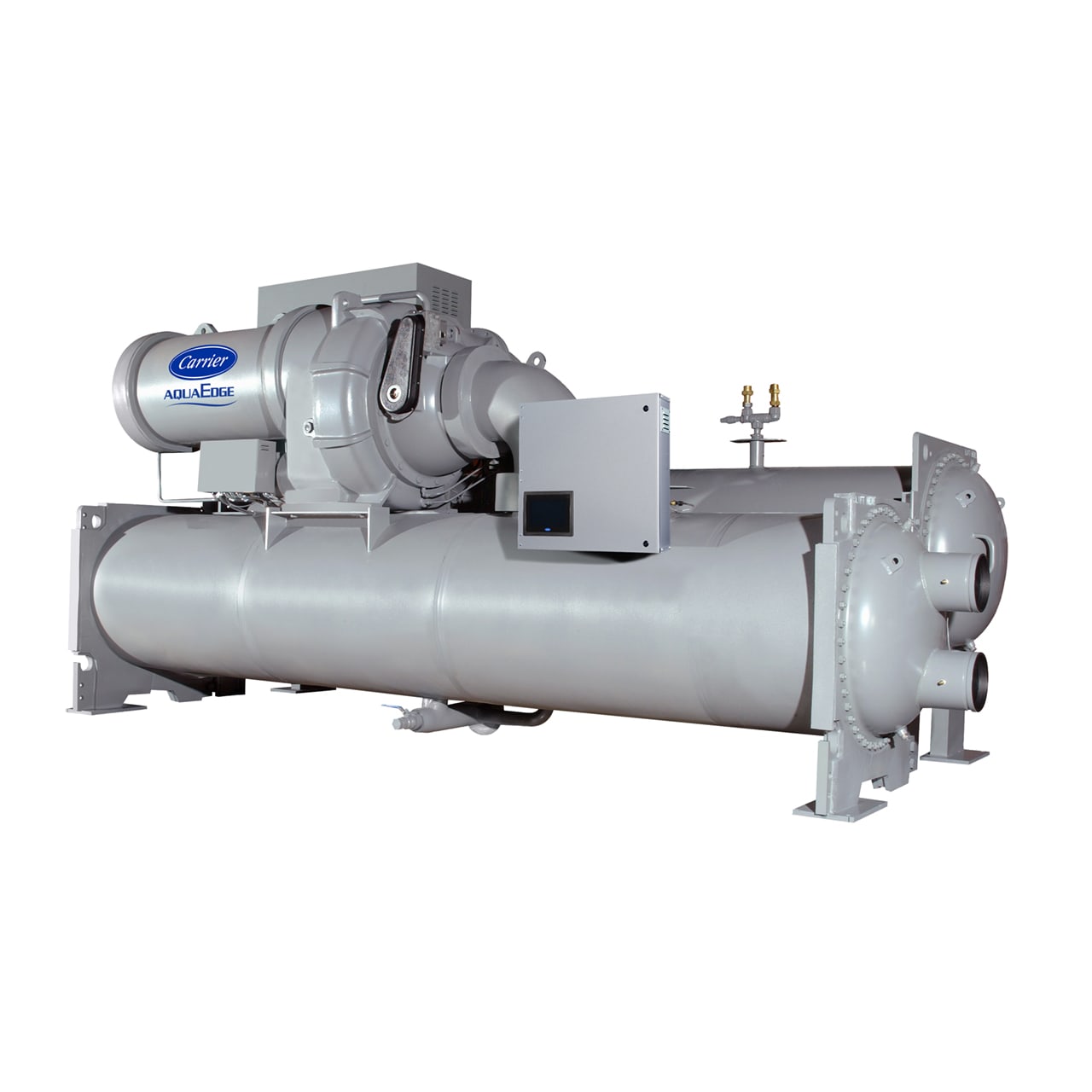 AquaEdge® 19XR Chiller