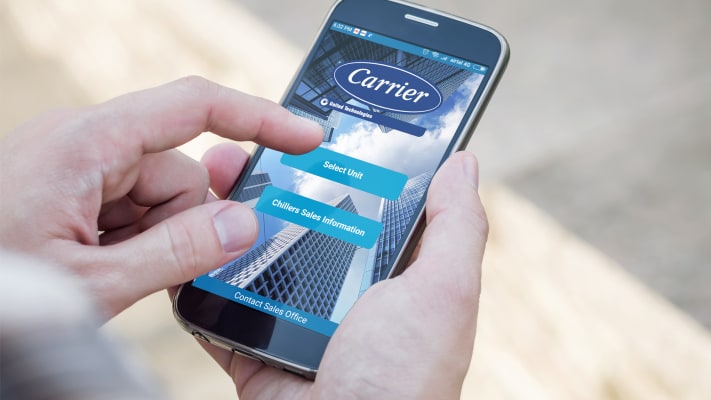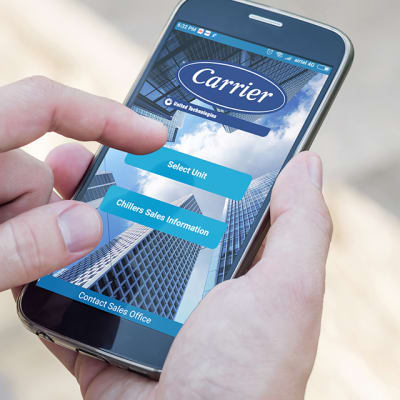 Carrier Chillers Mobile App
Carrier, the world's leader in high technology heating, air-conditioning and refrigeration solutions, introduces Carrier® Chillers, a new mobile app developed to assist customers with the selection of packaged chiller equipment.
This app was developed to enable customers to perform on-the-spot selection of packaged chillers.
Mobile apps are available for Apple® iPhone® mobile digital devices and iPad® mobile digital devices. They are also available on mobile devices for Android™ on the Google Play™ store.
---
Features
Select units by tonnage, size and compression type
Obtain cooling and heating performance data
Obtain physical size, weight and base electrical data
When you have selected the unit of your choice, you have the option to contact local sales or email the information to yourself of someone else
Provide Chiller sales information including videos, heat recovery, and the GSA study.
Available for iPad, iPhone, and Android devices
Automatic App Updates
Instead of having to install an app update every time new product information is added to the app, the new version of the app features automatic updates. This means that the user will simply receive any updates automatically when the app is opened up and connected to the internet. This will allow users to receive more frequent product information updates to the app while maintaining a seamless user experience.
Support
For support, please contact [email protected].