Carrier Advances Data Center Sustainability with Next-Level Lifecycle Solutions
CHARLOTTE, N.C -
Solutions on display at Data Center World Austin and Data Centre World Frankfurt
Carrier is providing digital lifecycle solutions to support the unprecedented growth and criticality of data centers. More than 300 data center owners and operators with over one million racks, spanning enterprise, colocation and edge benefit from Carrier's optimization solutions across their portfolios. Carrier is a part of Carrier Global Corporation (NYSE: CARR), global leader in intelligent climate and energy solutions.
"Data center operators have made great strides in power usage effectiveness over the past 15 years," said Michel Grabon, Data Center Solutions Director, Carrier. "Continual technology advances with higher powered server processors present power-consumption and cooling challenges requiring specialized solutions that Carrier provides."
Carrier's range of smart and connected solutions deliver upstream data from the data center ecosystem to cool, monitor, maintain, analyze and protect the facility to meet green building standards, sustainability goals and comply with local greenhouse gas emission regulations. Carrier's Nlyte DCIM tools share detailed information between the HVAC equipment, power systems and servers/workloads that run within data centers, providing unprecedented transparency and control of the infrastructure for improved uptime.
Carrier's purpose-built solutions are integrated across its solutions portfolio with efficient and high-performing HVAC equipment, data center infrastructure management (DCIM) tools and building management system to help data center operators use less power and improve operating costs and profitability for many years. Marquee projects around the world include:
OneAsia's data center in Nantong Industrial Park. Carrier collaborated with the company to build its first China data center equipped with a water-cooled chiller system. By optimizing the energy efficiency of the entire cooling system, the high-efficiency chiller plant can reduce the annual electricity bill by approximately $180,000 (RMB 1.27 million).
China's Zhejiang Cloud Computing Center is an example of how Carrier's AquaEdge® centrifugal chillers and integrated controls provide the required stability, reliability and efficiency for 200,000 servers. The integrated controls help reduce operating expenses and allow facility managers to monitor performance remotely and manage preventative maintenance to keep the chillers running according to operational needs.
Iron Mountain's growing underground data center, in a former Pennsylvania limestone mine, earned the industry's top rating with the use of Carrier's retrofit solution to control environmental heat and humidity. AquaEdge chillers with variable speed drive respond with efficient cooling enabling the HVAC units to work under part-or full-load conditions.
Carrier's Nlyte Asset Lifecycle Management & Capacity Planning software provides automation and efficiency to asset lifecycle management, capacity planning, audit and compliance tracking. It simplifies space and energy planning, easily connecting to an IT service management system and all types of business intelligence applications, including Carrier's Abound™ cloud-based digital platform and BluEdge® service platform to track and predict HVAC equipment health, enabling continuous operations.
To learn more about Carrier's data center solutions, visit booth 705 during Data Center World Austin and booth A080 at Data Centre World Frankfurt May 9-11, or visit carrier.com/datacenters.
About Carrier
Founded by the inventor of modern air conditioning, Carrier is a world leader in high-technology heating, air-conditioning and refrigeration solutions. Carrier experts provide sustainable solutions, integrating energy-efficient products, building controls and energy services for residential, commercial, retail, transport and food service customers. Carrier is a part of Carrier Global Corporation, global leader in intelligent climate and energy solutions that matter for people and our planet for generations to come. For more information, visit carrier.com or follow @Carrier on Twitter.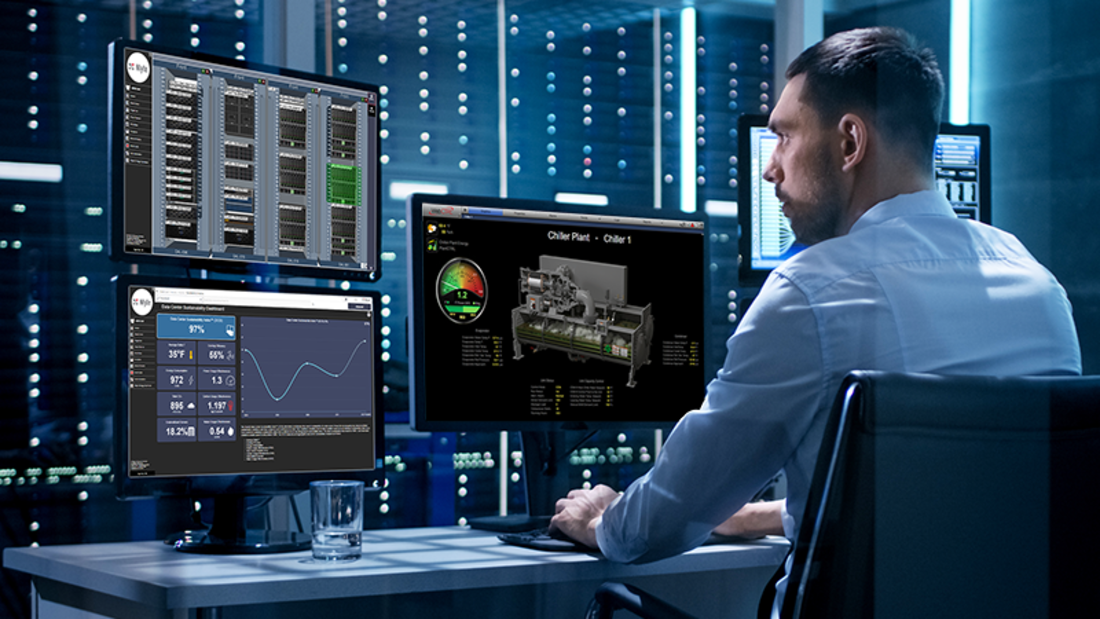 Carrier's purpose-built equipment, controls and service lifecycle solutions allow you to operate your data center with confidence at every stage.