Carrier Certified Healthy Air Systems™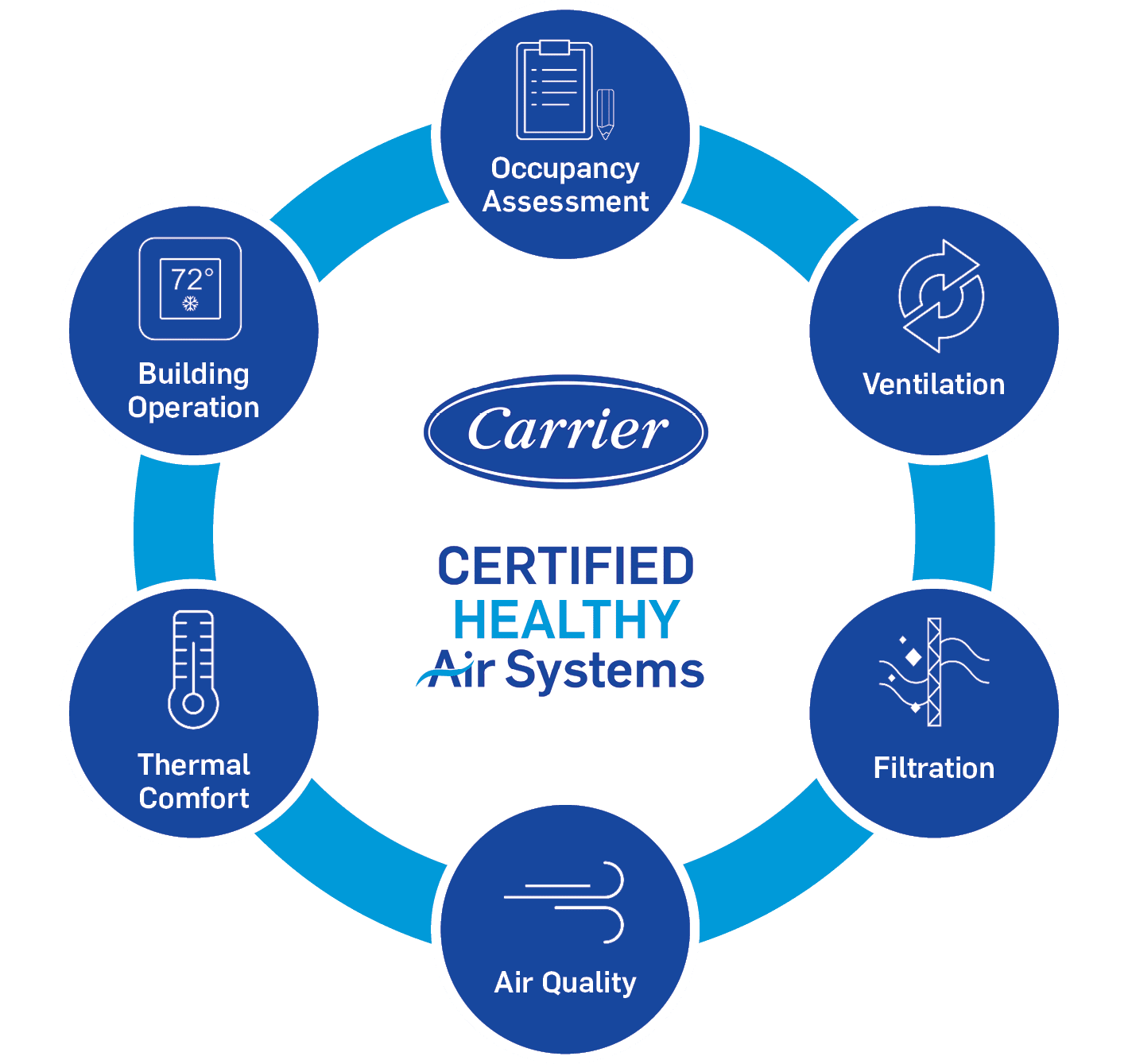 Building owners and managers want to ensure their building's Indoor Air Quality (IAQ) supports the health and well-being of the occupants, and have a sustainable solution to promote occupant wellness. They also want to communicate and verify this to the occupants to gain their confidence in building health and safety.
With Carrier Certified Healthy Air Systems, owners and managers can implement sustainable solutions to support building health and provide occupant verification to instill confidence.
What is Carrier Certified Healthy Air Systems™?
Carrier Certified Healthy Air Systems is a building site certification that indicates the building IAQ solutions meet or exceed Carrier's IAQ certified ratings.
Certified sites receive visual verification helping to provide assurance to building occupants that the IAQ systems are healthy.
Building Site Certification Path

Why Get Certified?
Benefits of Certification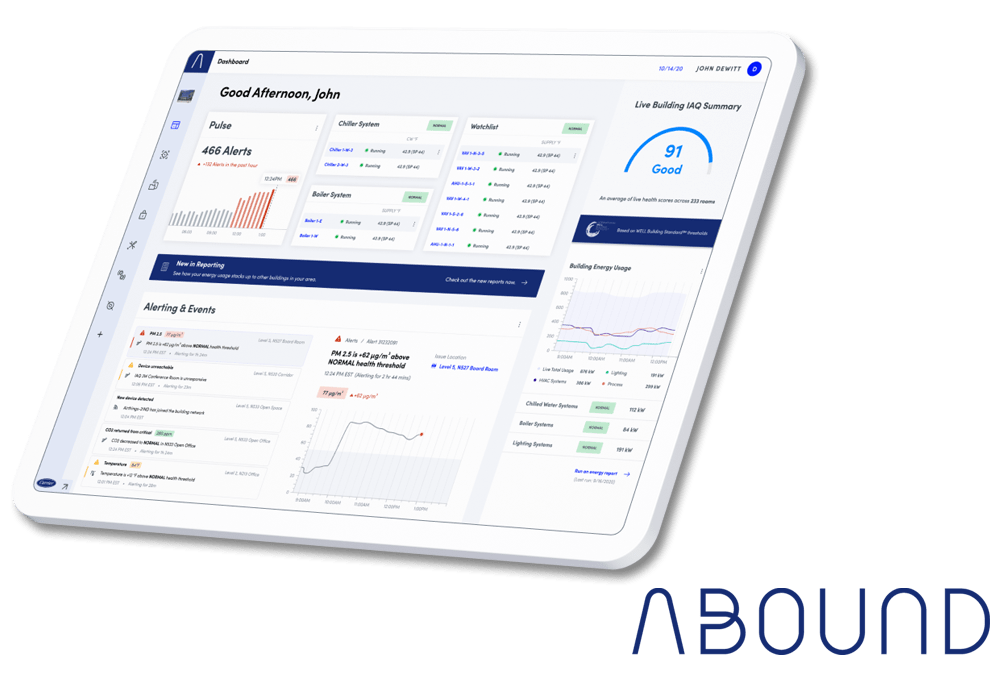 The Next Level: Carrier Certified by Abound
The smart platform for healthy and efficient buildings
Abound is a cloud-native platform that gathers performance data from disparate systems, sensors and sources, and presents it in a smart, simple interface - so you can make quick assessments and confident decisions that improve occupant wellness.
Learn More About Abound keyboard_arrow_right

Opens in a new window