Carrier is building on a winning tradition – and a game-changing compressor.
Carrier has a winning record of bringing to market some of the most efficient, reliable, high-performing chillers in the world. And soon, we're going back-to-back in another big way.
Better Chillers Begin with Better Compressors.
Responsible for defining a chiller's operating range and performance, the compressor is the heart of a chiller. Intelligent compressor design builds a foundation for exceeding customer expectations.
Balanced is Better.
As more than half of a chiller's losses occur within the compressor, a naturally balanced compressor reduces internal losses while improving operating range.
The AquaEdge® 23XRV High-Efficiency Variable-Speed Screw Chiller reached superstar status when field data revealed the chiller with its unique tri-rotor compressor had operated for over 12 hours with no functioning tower fan, confirming that with naturally-balanced load forces both efficiency and operating range could be simultaneously improved.
Applying this same engineering playbook to centrifugal machines, Carrier then introduced the award-winning AquaEdge® 19DV with its game-changing EquiDrive™ back-to-back two-stage compressor. And operating flexibility became the norm.
Soon, another back-to-back chiller champion will join the Carrier team with the same balanced compression and many other advanced features providing the efficiency and extended operating range to reduce both electric bills and hot/cold calls.
Register below to be notified when our new chiller is announced or stop back again for updates.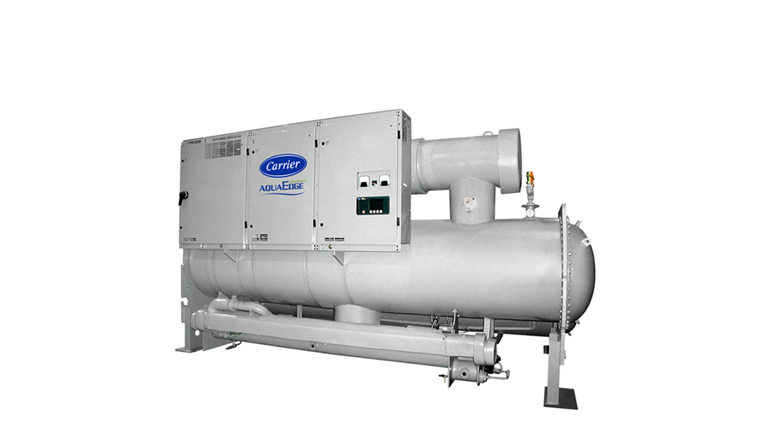 AquaEdge 23XRV
High-Efficiency Variable-Speed Screw Chiller
The robust dependable performance of the this chiller stems from Carrier's advanced compression technology, a variable speed, positive displacement tri-rotor screw compressor. Brilliant in its simplicity, the only moving parts are the screw rotors and variable speed electric motor. Other innovations include:
Positive displacement compression ensures stable operation under all load conditions without the possibility of compressor surge
Leading efficiency certified to 0.299 kW/ton (AHRI* IPLV)
Chlorine-free HFC-134a refrigerant
IEEE-519 compliance for harmonic distortion (units equipped with LF-2 VFD)
An ideal solution for constant and variable flow pumping systems
23XRV Product Video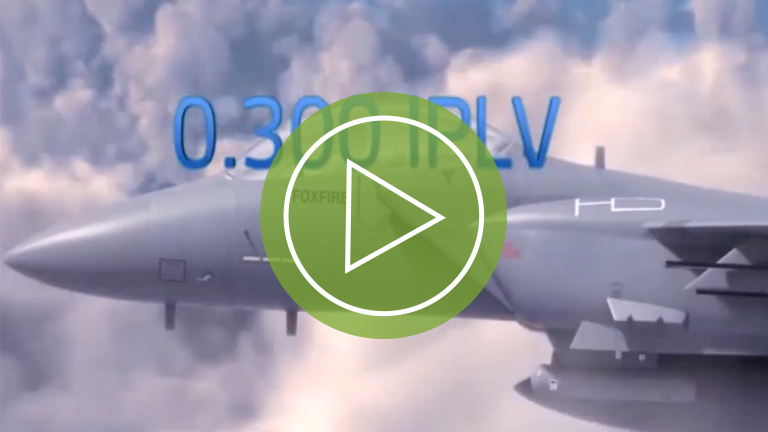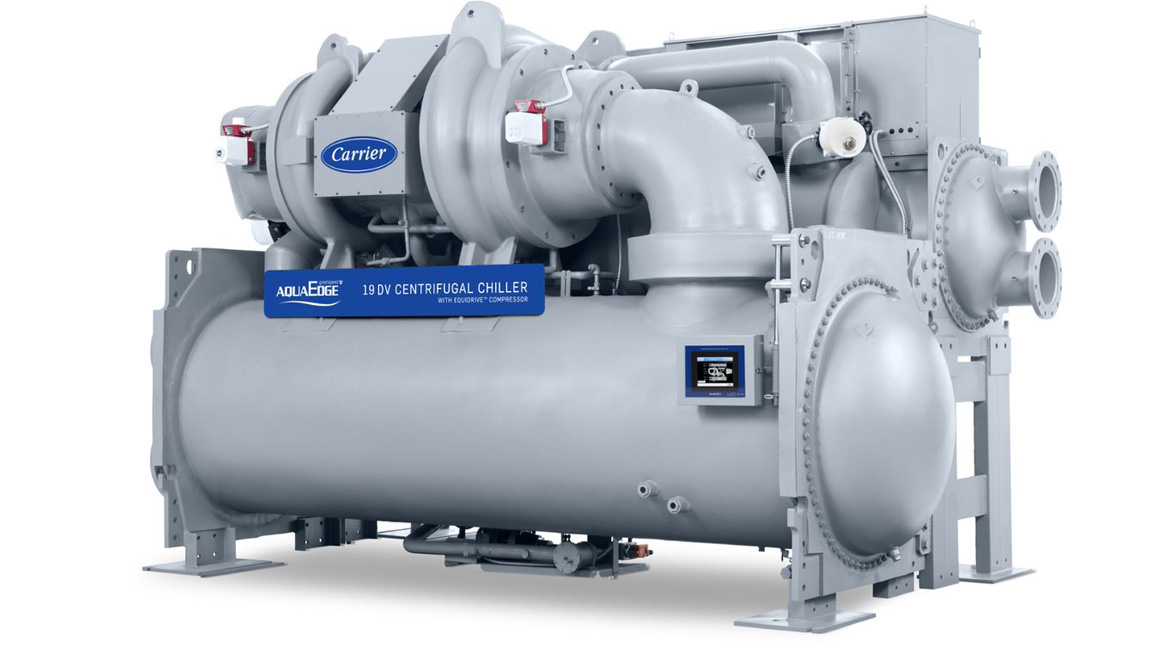 AquaEdge 19DV
Water-Cooled Centrifugal Chiller
Delivering ultimate performance, leading efficiency and environmental responsibility, this award-winning chiller features Greenspeed® intelligence (VFD), a low global warming potential (GWP) refrigerant R1233zd(E) with a GWP of ~1, and these breakthrough technologies:
EquiDrive™ two-stage back-to-back compressor load cancellation technology
MaxFlex capability for operation in demanding conditions
Variable orifice for robust refrigerant metering
Carrier SmartVu™ intelligent controls and integration with the Carrier lifecycle data management system
Carrier SMART Platform service and connectivity solutions
19DV All-in-One Video