TV Studio, Museum or Library
The all-new AquaEdge® 19MV chiller combines best-in-segment efficiency at design and off-design conditions with the ability to operate reliably, even at severe conditions and heavy cooling loads.
Click on a scenario below to learn more about how the 19MV handles different types of building load/weather conditions.

Situation
Quiet in the studio, we are on air. You need low kW/Ton and low sound at the same time. Why is your factory test taking these measurements at different times?
Focus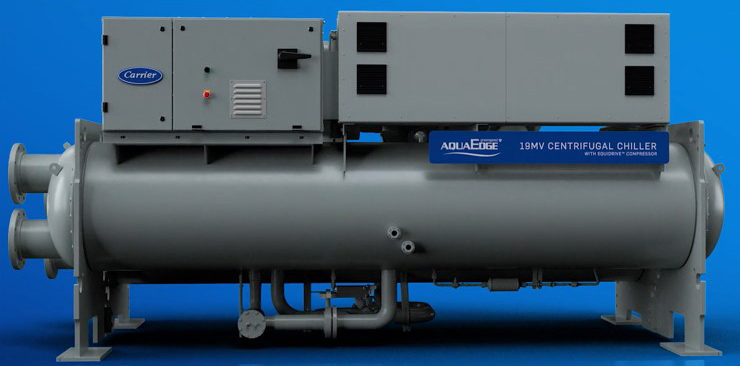 Benefit
Some sound reduction technologies impact efficiency.  The 19MV low sound and low kW/Ton come as one.  On your next chiller test, be sure to specify sound and efficiency are measured concurrently to get the quiet chiller you desire.

Situation
Live news at midnight often means low load at cold condenser water for chillers.
Focus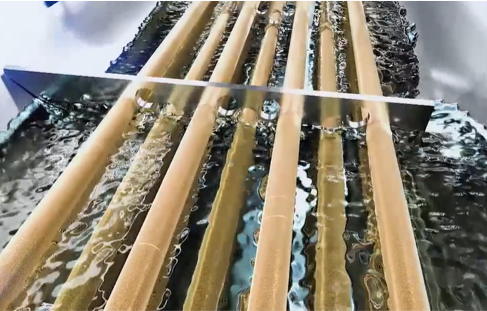 Benefit
19MV water cooled chiller provides optimal subcooling to improve refrigerant quality and efficiency through the expansion control system, delivering great performance, even at midnight making the 19MV an ideal cold weather chiller.
Low Load, Hot Weather Operation

Situation
You're broadcasting in high definition. Ensure your anchors aren't sweating on set.
Focus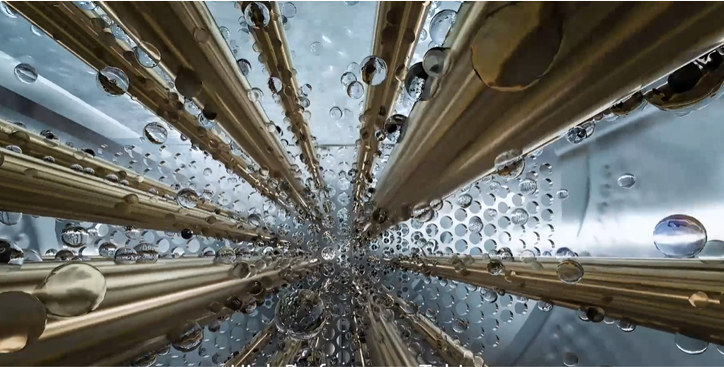 Benefit
Your mechanical schedule called for 42°F chilled water. With the 19MV you can drive that temperature down even further to wring out moisture in high definition.
High Load, Hot Weather Operation

Situation
Covering the news of the heat wave outside, has resulted in quite the building load inside. Your HVAC system is working hard to keep people comfortable.
Focus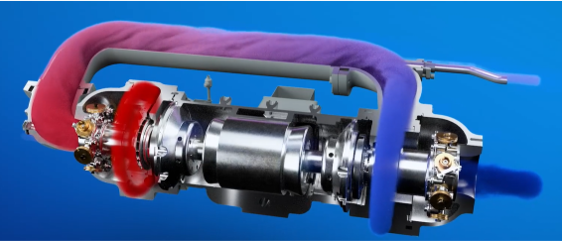 Benefit
The 19MV's two stage economized compressor with magnetic bearings and dual inlet guide vanes excels at high loads even with elevated condenser water temperatures.
Low Load, Cold Weather Operation

Situation
We need low relative humidity inside, but it is raining and cold outside. We may need to operate the chiller even at low load.
Focus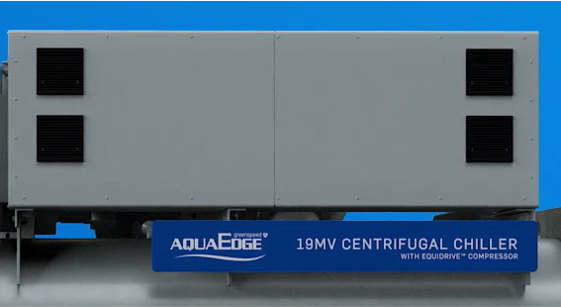 Benefit
With 42°F chilled water required for dehumidifcation, a waterside economizer can be difficult to apply. However, with efficiencies as newsworthy as < 0.1 kW/Ton at low load, low lift … the 19MV helps you weather the storm.
High Load, Cold Weather Operation

Situation
Don't let the anchor fool you, its cool outside, but hot enough under those lights to sweat if we don't keep the relative humidity in the space low enough.
Focus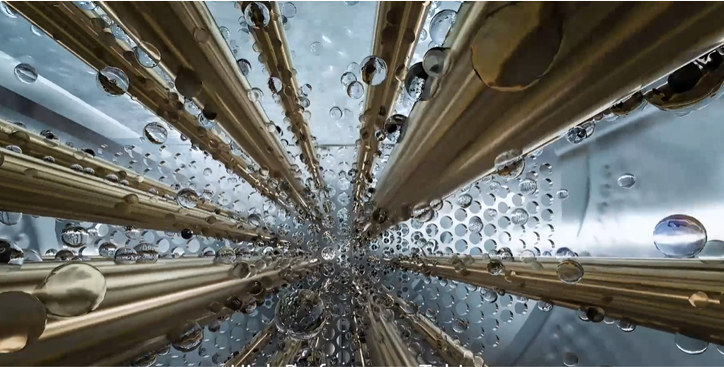 Benefit
Don't starve the evaporator in this application. The low chilled water temperatures required for the studio require tight approaches to stay away from freeze safeties. Good thing the dual EXVs deliver all the flow needed, even at low lift.

Situation
Your chilled water set point is 42°F to maintain relative humidity requirements assoicated with your application.  Is IPLV right for you?
Focus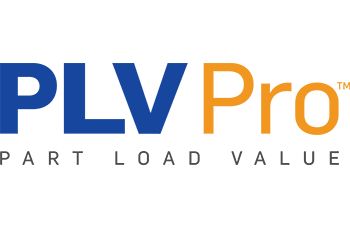 Benefit
IPLV assumes 44°F chilled water.  NPLV will use your design leaving chilled water temperature and PLV Pro will use your average condenser water temperatures and weightings for even more tailored results.
Energy Impact of Chiller Staging

Situation
There are 3 chillers, should the museum run all 3 chillers at 25% load instead of one chiller at 75%?
Focus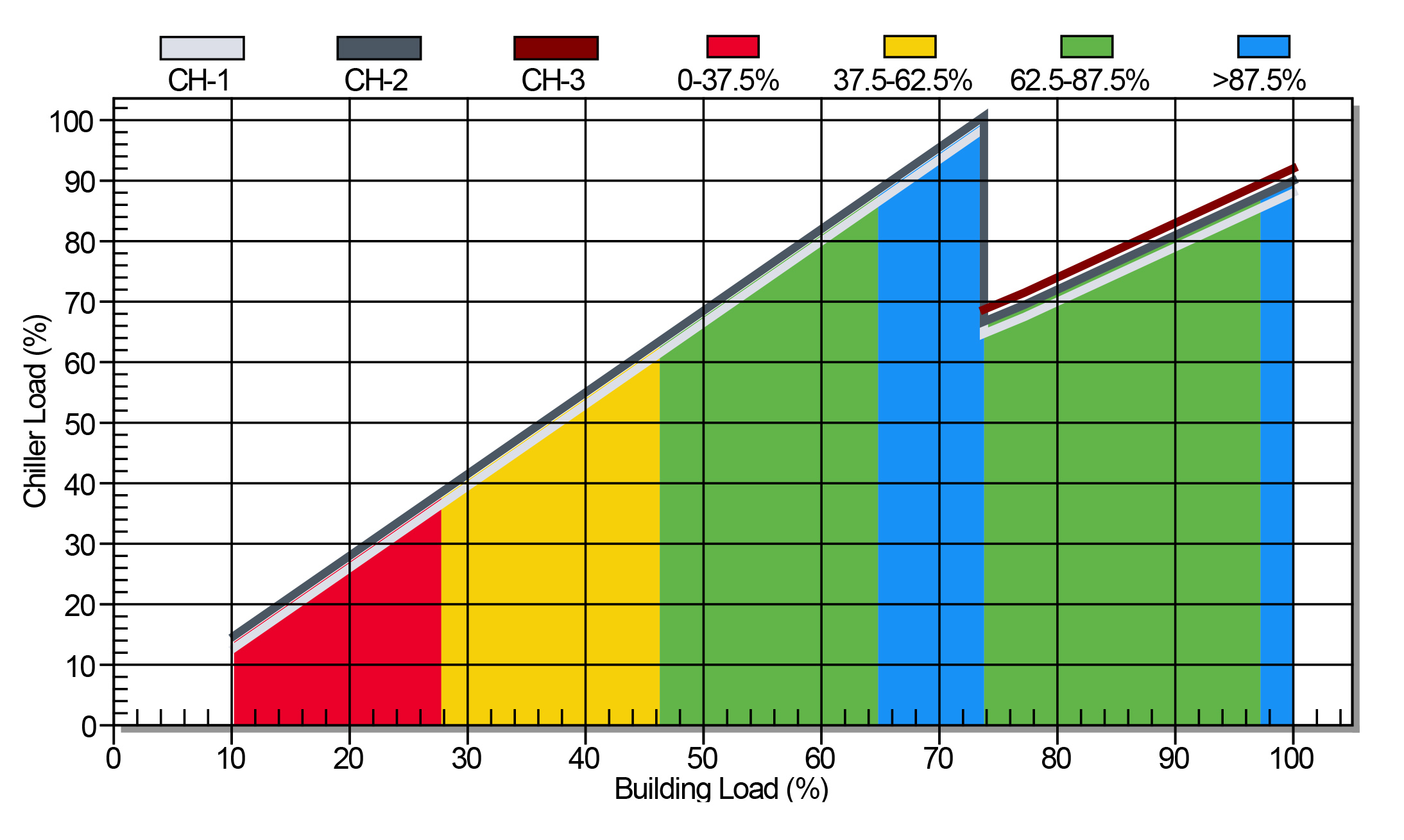 Benefit
With such high compression efficiency it is hard to make the case for running more pumps (and the extra assoicated pump energy). Doing so would be 36 gpm per ton! It just doesn't make sense (or cents). (3 Chillers x 3 gpm per ton) /25% = 36 gpm per ton.

Situation
What makes a centrifugal chiller a high efficiency chiller?
Focus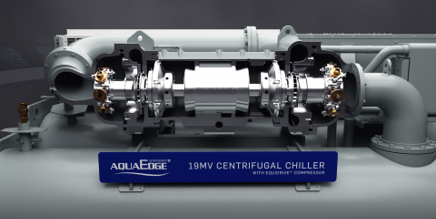 Benefit
Compressor design is the dominant factor in chiller efficiency. Two-stage back-to-back compressors are naturally balanced and improve efficiency with mechanical or magnetic bearing designs by reducing thrust loads. High efficiency chillers should deliver great performance at full and part load, with hot and cold weather to deliver annual energy savings.