The all-new AquaEdge® 19MV chiller combines best-in-segment efficiency at design and off-design conditions with the ability to operate reliably, even at severe conditions and heavy cooling loads.
Click on a scenario below to learn more about how the 19MV handles different types of building load/weather conditions.

Situation
You may want to consider tube materials, fouling factors and water velocities when using alternates to condenser water from cooling towers.
Focus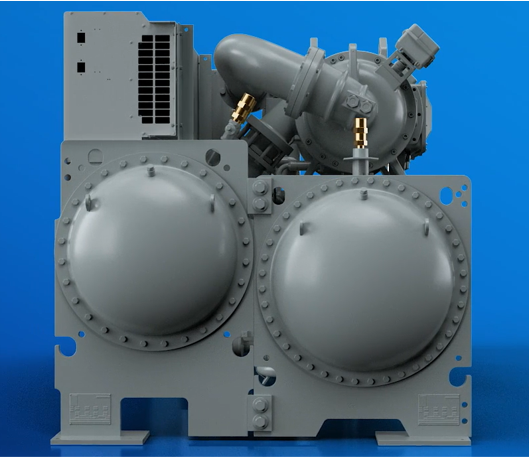 Benefit
Rifled tubes keep water velocity up and fouling down, so the lift reducing advantage of using river, lake or groundwater can yield significant energy savings.

Situation
IPLV assumes 65°F entering condenser water … is this appropriate for a river or ground source cooling system?
Focus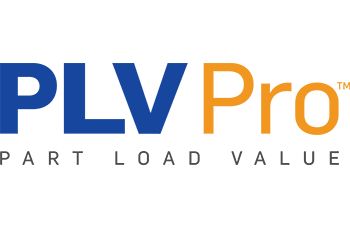 Benefit
Not all chillers can operate <50°F condenser water. The 19MV's subcooler, expansion control system and compressor take advantage of lower condenser water temperature. Time to use a life cycle metric that takes advantage of this fact too.
Low Load, Hot Weather Operation

Situation
It just rained, and all that warm runoff was pumped into your condenser.
Focus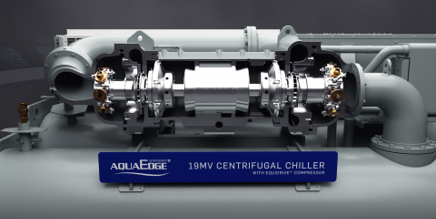 Benefit
Maybe that wasn't on the schedule, but with its EquiDrive two-stage back-to-back compressor capable of 10% load with up to 95°F entering condenser water, the AquaEdge 19MV chiller has you covered.
High Load, Hot Weather Operation

Situation
Energy savings at high load points can add up quickly as the reduction in kW/ton is multiplied by many tons.
Focus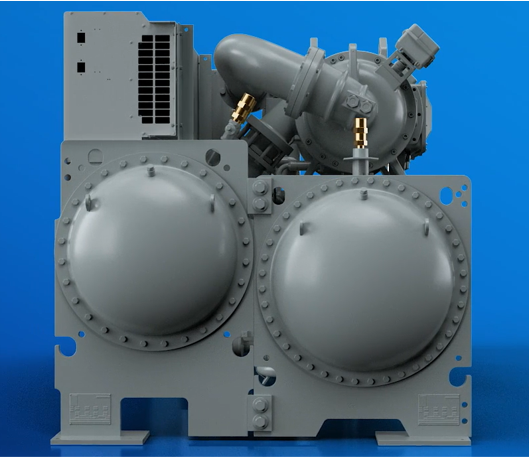 Benefit
The benefit of 19MV's high full load efficiency with cold condenser water really shows in river, ground, and lake water applications.
Low Load, Cold Weather Operation

Situation
Ground source, Lake source and River source cooling can provide exceptional building energy, but is it too much of a good thing for your chiller?
Focus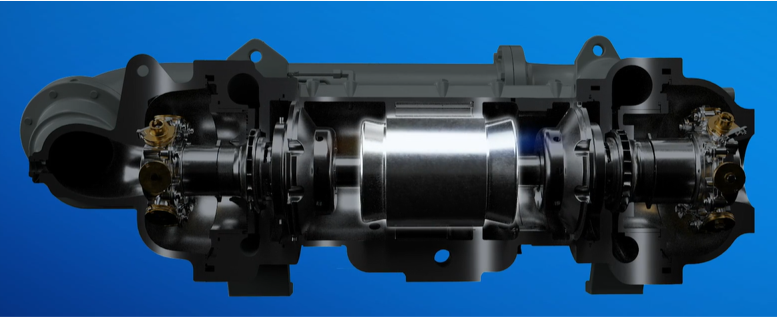 Benefit
Being able to operate at low lift for a few minutes isn't going to get it done.  To confirm continuous operation at low lift and low load, 19MV chillers were tested for many hours to demonstrate steady motor/VFD temperature.
High Load, Cold Weather Operation

Situation
The Chicago river is cold this time of year, great if you have a chiller plant nearby … just keep those zebra muscles out of the chiller!.
Focus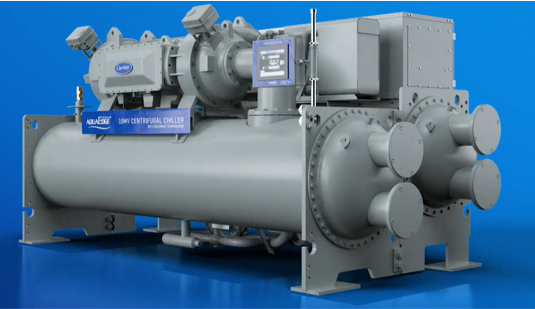 Benefit
Can you say less than 0.195 kw per ton at full load! Now that is 19 momentum! (19 ...mv).

Situation
If you have cold river water, shouldn't your chiller use cold condenser water?
Focus

Benefit
Head pressure control artifically raises lift on a chiller requiring more compressor head and energy. If you have cold condenser water, ensure your chiller can use it … 19MV runs with virually no lift, so let the savings flow!
Energy Impact of Chiller Staging

Situation
IPLV assumes the condenser water is 75°F at 75% load. Is your river water 75°F?
Focus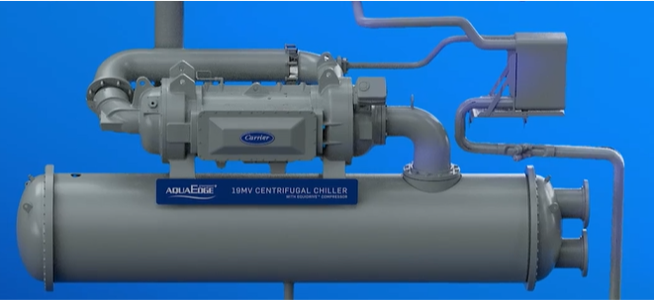 Benefit
The 19MV's condenser subcooler and variable speed compressor take advantage of colder condenser water to deliver amazing performance.

Situation
How often can I restart my chiller and how quickly will my chiller start after a power loss?
Focus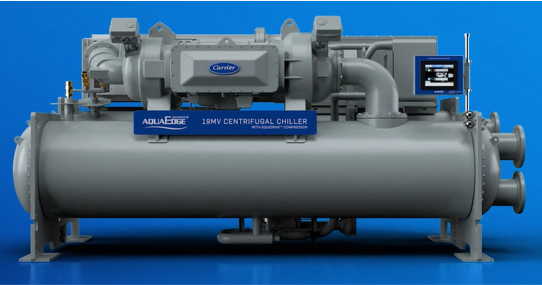 Benefit
The 19MV water cooled centrifugal chiller can be started as often as every 15 minutes and can achieve full load capacity in as little as 150 seconds after power is restored.