The all-new AquaEdge® 19MV chiller combines best-in-segment efficiency at design and off-design conditions with the ability to operate reliably, even at severe conditions and heavy cooling loads.
Click on a scenario below to learn more about how the 19MV handles different types of building load/weather conditions.

Situation
The operator observes he could run fewer chillers if they would just load up to 100%! Why won't the chillers fully load?
Focus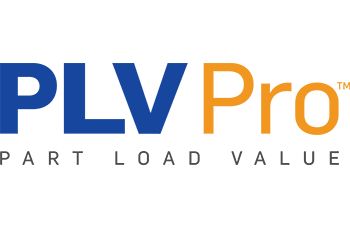 Benefit
Low delta T syndrome occurs when return water temperature is too cool. Since load is the product of delta T and flow … if the return temp is too cool, and the leaving water is fixed at set point, the delta T is reduced, and therefor the chiller load % as well.

Situation
You have a DOAS system which includes a sensible only loop.  How cold can you run the condenser water to the chillers?
Focus

Benefit
The statement "operates down to 55°F condenser water" may assume 44°F chilled water.  A DOAS system may have >50°F chilled water.  Be sure to understand the minimum condenser water of chillers at your design chilled water temperature. 
Low Load, Hot Weather Operation

Situation
Tropical storm "Grumpy" just blew through town and left the cooling tower fill full of debris. You've got million dollar mice that still need cooling.
Focus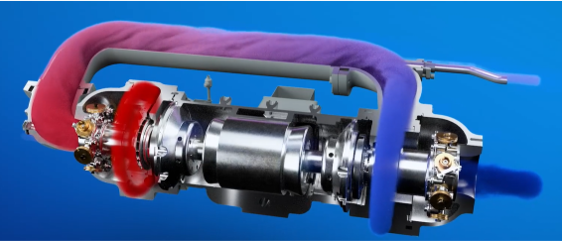 Benefit
Even with tower water several degrees over design, and loads near minimum, your 19MV chillers with MORe operating range are running just fine. You made sure to specify chillers that would.
Low Load, Cold Weather Operation

Situation
Fall weather provides a great opportunity for a plate frame water side economizer to handle most of the load, can your chiller handle the remainder?
Focus
Benefit
The 19MV can operate at low load with cold condenser water to trim the economizer, restarting frequently if needed. Without this capability, the water side economizer would be shut off, and many hours of free cooling would be lost.
High Load, Hot Weather Operation

Situation
Your facility has negotiated a special rate with the utility and part of that includes a ratcheting demand charge.
Focus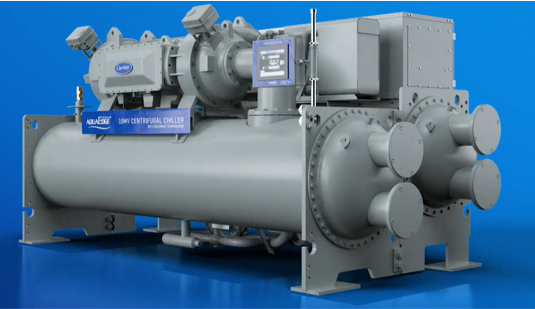 Benefit
The 19MV provides both high full load efficiency and high part load efficiency, so you can address both the demand and kWh portion of your utility bill.
High Load, Cold Weather Operation

Situation
Chilled water reset is in place as the colder dry outside air requires little dehumidification.
Focus

Benefit
Don't offset the benefit of chilled water reset by raising condenser temperature with head pressure control.  With dual EXVs, the 19MV may avoid the initial expense and life time pressure drop penalty associated with head pressure control systems.

Situation
You have a dual temperature system with two different chilled water loop temperatures ... do you need two different chillers?
Focus

Benefit
The dual inlet guide vanes enable a single chiller to serve both applications efficiently so you can have common, interchangeable chillers in your plant. 
Energy Impact of Chiller Staging

Situation
The building load is low and 1 chiller is running at 25% load.
Focus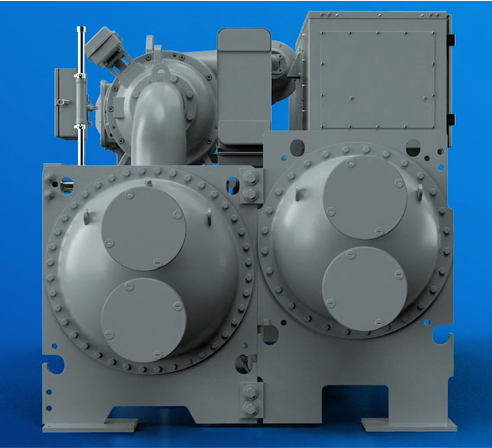 Benefit
The AquaEdge 19MV chiller operates so efficiently, it can be more energy efficient for the system to use variable speed condenser pumps at reduced speed at such low loads.

Situation
How do I run my oil free centrifugal chiller with a water side economizer? Is an inverted start helpful?
Focus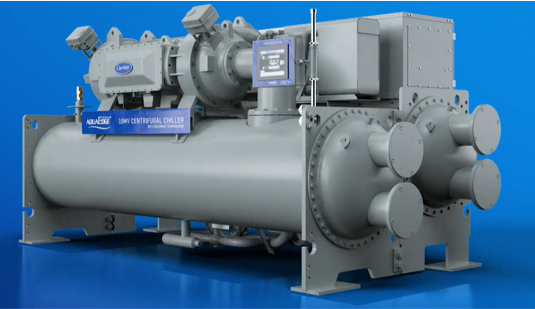 Benefit
Inverted starting occurs when the condenser water is colder than the evaporator water. This is the case when a water side economizer is in use. Therefore, the chiller should be capable of starting inverted, operating at low load to trim and be able to start frequently as loads and water side economizer effectiveness change over time.