The all-new AquaEdge® 19MV chiller combines best-in-segment efficiency at design and off-design conditions with the ability to operate reliably, even at severe conditions and heavy cooling loads.
Click on a scenario below to learn more about how the 19MV handles different types of building load/weather conditions.

Situation
If you were conservative on your load calculations and your chillers are oversized, your life cycle analysis should account for this.
Focus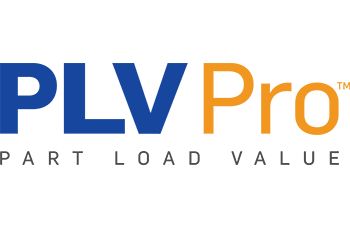 Benefit
PLV Pro takes just minutes to run and enables chiller nominal tons to exceed building load to ensure proper weighting in the life cycle analysis.

Situation
Its fall and the outdoor air is cool and dry. Aggressive chilled water reset can be used to save energy. 
Focus

Benefit
Chilled water reset and cold condenser water reduce the temperature difference between condenser water and chilled water.  With the ability to operate at low lift, the 19MV leverages both into amazingly low kW/Ton values, even at high loads.
Low Load, Hot Weather Operation

Situation
It is a peak weather day, and your students are doing remote learning. What are your chillers doing?
Focus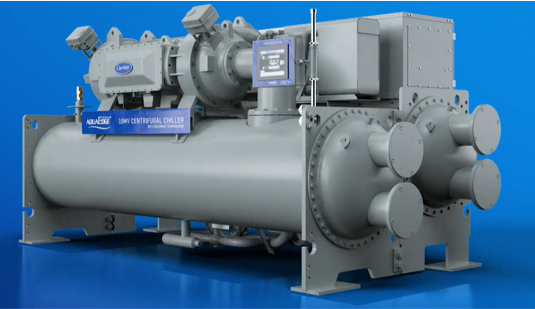 Benefit
The 19MV can unload to 10% without hot gas bypass. In addition it can start and stop every 15 minutes for 12 hours if needed, virtually eliminating a lockout due to excessive low load recycles.
High Load, Hot Weather Operation

Situation
The crowds pack the arena for the big game, overtime puts the crowd on edge and the load at peak.
Focus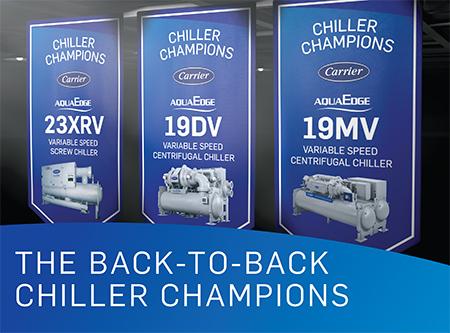 Benefit
The Back-to-Back Chiller Champs have done it again. The AquaEdge 19MV centrifugal chiller with an EquiDrive™ two-stage back-to-back compressor provides an amazing combination of efficiency and operating range.
Low Load, Cold Weather Operation

Situation
The head of the thermodynamics dept. has a novel idea to advance the vapor compression cycle and is working into the early morning hours of this cold evening.
Focus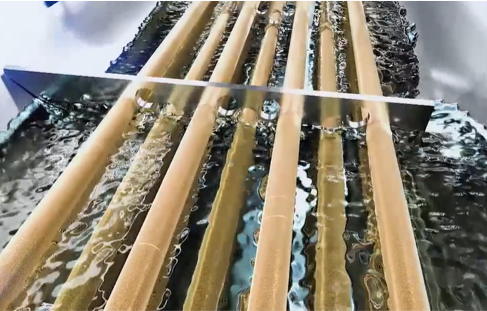 Benefit
The sensible subcooler increases contact time between liquid refrigerant and condenser water tubes. As subcooling increases more liquid refrigerant passes through the EXV without flashing to gas, improving evaporator performance.
High Load, Cold Weather Operation

Situation
They've packed the auditorium for Professor Carnot's exciting lecture on the ideal fan laws on a cold and otherwise boring winter's evening.
Focus
Benefit
Cold condenser water enables better subcooling and less mass flow resulting in compressor speed reduction even at full load . The ideal fan laws work to our favor as even small reductions in speed are leveraged for exponential energy savings.

Situation
If your school doubles as a heat wave shelter, your chillers should too.
Focus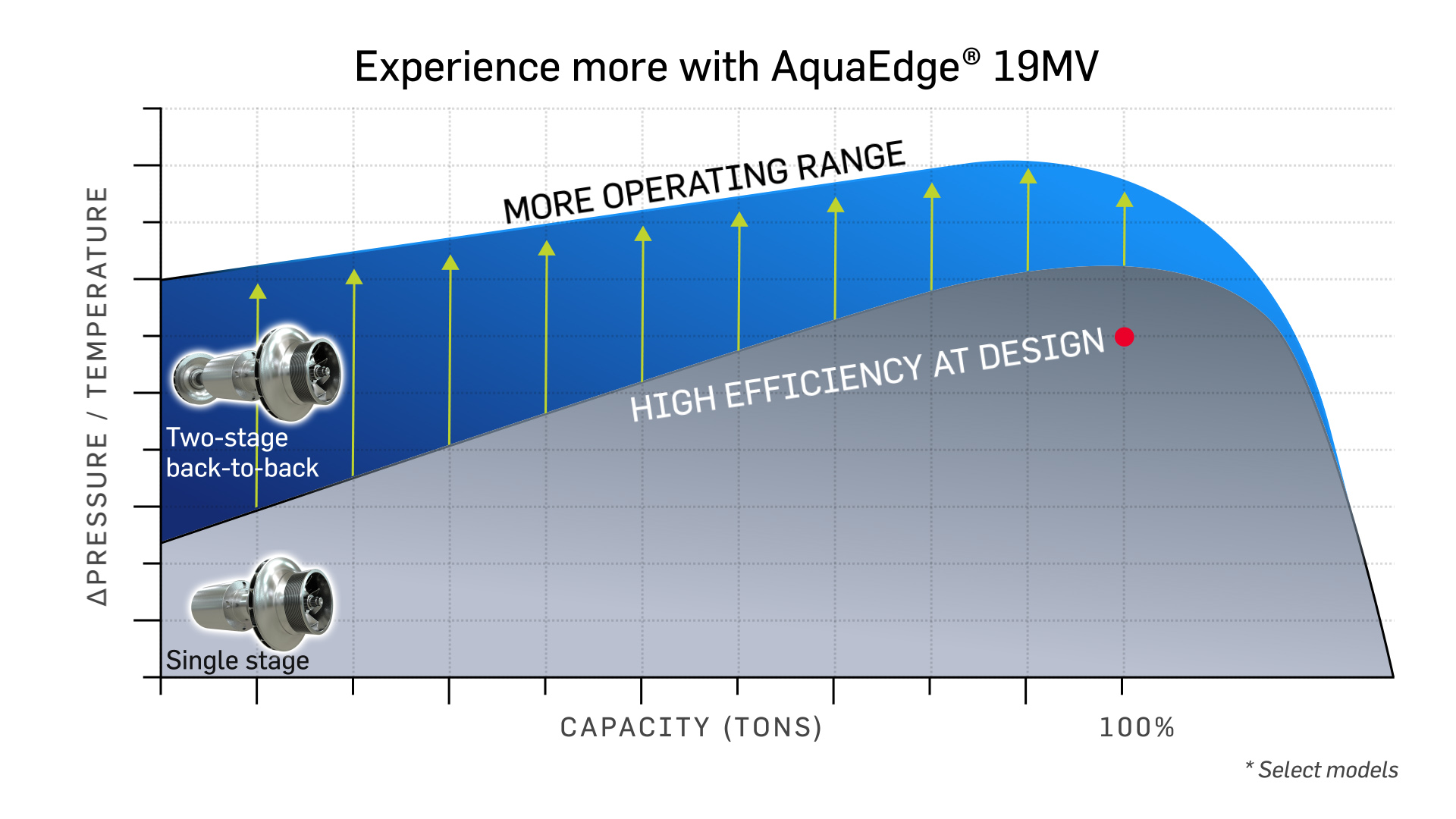 Benefit
The EquiDrive™ compressor in the 19MV provides More Operating Range, up to 10°F over design from 10% to 100% load to make buildings more resilient.
Energy Impact of Chiller Staging

Situation
The mechanical room has (2) 500T chillers running at 75% load and one idle today.
Focus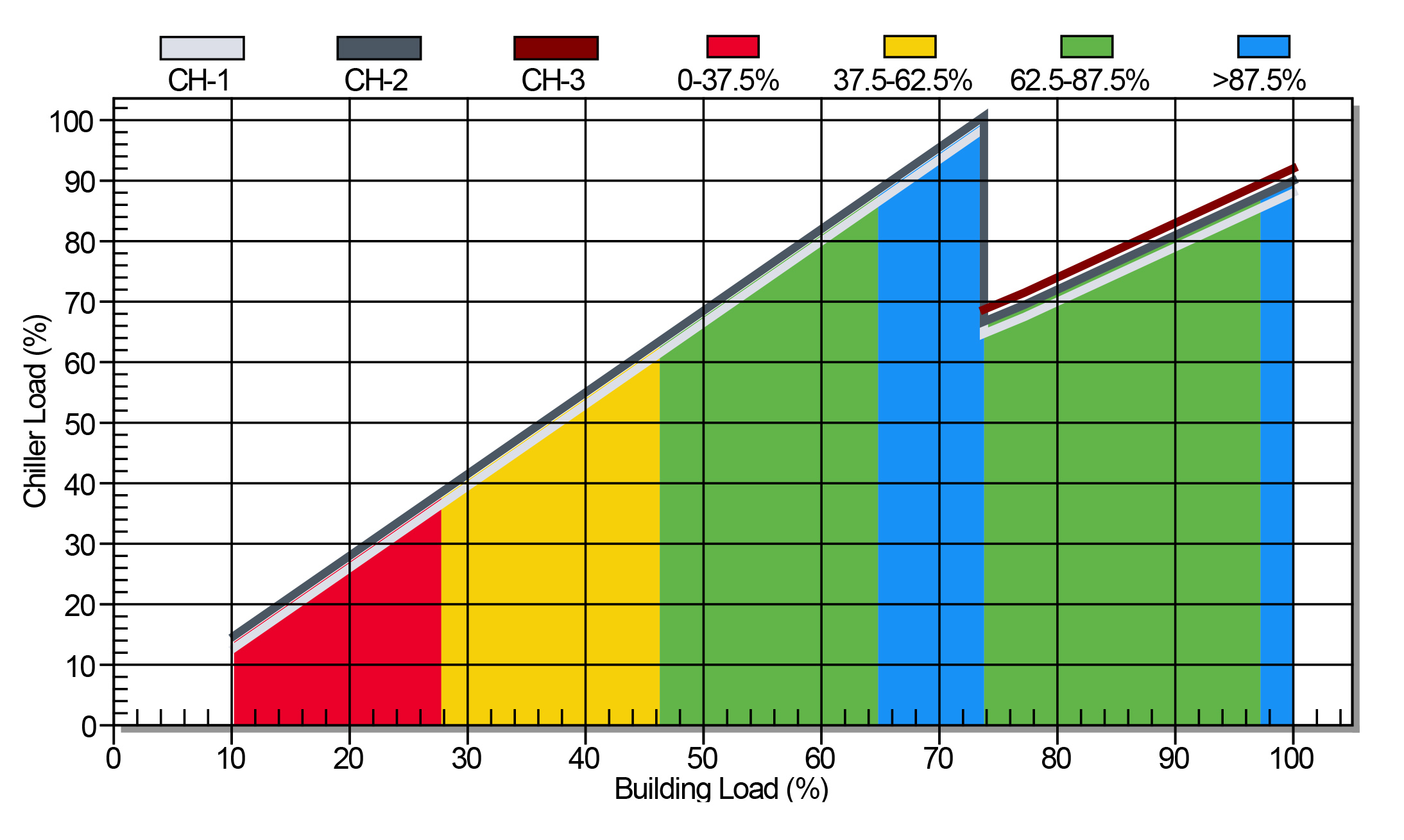 Benefit
Each hour of operation here represents 750 ton-hours of load. (2 x 0.75 x 500 tons). By comparison, when the building needs (1) chiller at 25% load (1 x 0.25 x 500) it represents just 100 ton hours of load. Be sure to use an LCA that reflects this.

Situation
What is a simple explanation of work in an oil free chiller?
Focus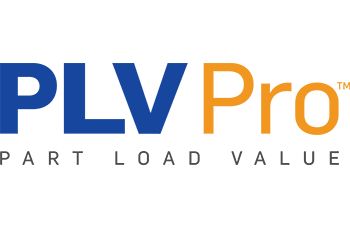 Benefit
Chiller power is related to both capacity (tons) and lift (pressure/temperature difference between evaporator and condenser). It requires more capability to operate at high lift.