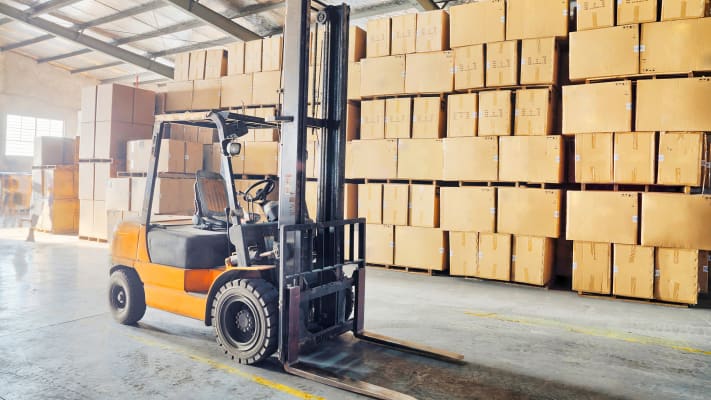 Carrier Performs Miracle for Nonprofit Facility Grand Opening
The Setup
One of the nation's largest nonprofits constructed a new regional distribution center where they planned to host a grand opening for the site. Trouble began with project scheduling delays when the air conditioning in this humid Southern location was not installed in time for the event, a potentially disastrous situation.
The Story
This organization's new 50,000 square foot facility was without air conditioning and had been constructed to host dry goods, walk-in freezers and coolers to accommodate perishables, and a commercial kitchen to prepare meals and provide a groundbreaking culinary jobs training program. As part of its effort to reduce any food waste resulting from the delayed HVAC installation, Carrier Transicold and Refrigeration Systems contacted the local Carrier Rental Systems team and put in an urgent request for a temporary solution.
Working on an extremely tight deadline, Carrier's technicians determined that a 20 ton air conditioner would cool the entire space. Given that the equipment was required that afternoon, finding space for the temporary system while protecting the footprint for the permanent system that was about to be installed took swift and accurate assessment. Seemingly pulling the solution out of thin air, Carrier left the distribution center at the end of the day having designed, delivered, installed, configured, and monitored the temporary unit within less than twelve hours.
The Upshot
As a result of Carrier's fast response and military precision, the grand opening proceeded as planned and was a citywide success. Inventory loss of food was completely curbed which cut out the need for last-minute, back end fulfillment. The temporary air conditioner performed flawlessly throughout the day and until the permanent system was installed, and regional leadership for the nonprofit was giddy with relief and gratitude.
Delivering Complete Rental Solutions
Carrier Rental Systems can deliver complete, temporary application specific HVAC solutions - whenever and wherever needed.
Learn more
Be Ready for Any Situation
Carrier Rentals can help building owners and facility managers to develop a contingency plan to add to their existing emergency response programs.
Download our Brochure