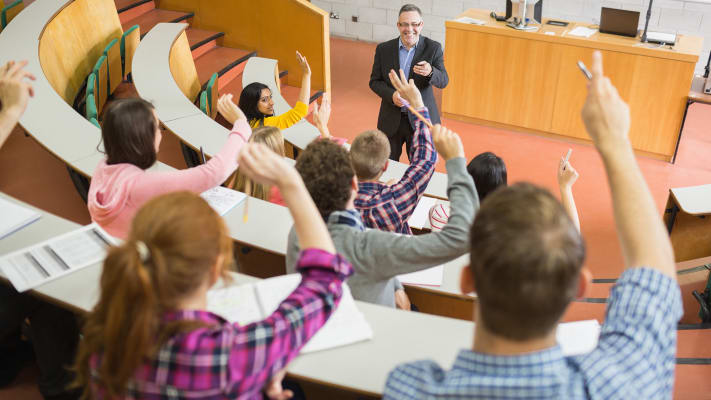 Carrier Keeps School Operations Running Smoothly Over the Summer Months
The Setup
When a school district's electrical contractor set up a project to replace the large high school's main transformer and electrical feed, the contractor requested that the school shut down all electricity to the building during the two-week renovation. During the summer, leaving the entire building unconditioned for a series of weeks was not an option.
The Story
When this school district brought in an electrical contractor to replace a main transformer and electrical feed, the contractor expressed concerned about working around a live system and asked the school to cut all electricity. The school district came back with significant concerns about mold and humidity, creating an unhealthy environment for summer administration, maintenance, and functions using the facility.
The district called Carrier Rental Systems for an alternative. One solution they proposed was to use multiple air conditioners with attached generators to keep the building cool. This would not be sufficient to keep the entire summer staff comfortable or to continue to host other building functions, but it would be better than nothing. After reviewing the project, Carrier offered two possibilities: use one large 2 MW generator to power the facility, or design a system using smaller generators to power multiple mechanical rooms, chillers, and lighting for targeted areas of the facility being operated.
In the first scenario, the contractor continued voicing concern for the safety around the crew while working around a large 2 MW system, if only temporary and not the system on which they were working. Carrier recommended the second possibility as a means of saving the district operational expense while maintaining the comfort of the areas of the building most needed.
The Upshot
Carrier Rental Systems was able to satisfy both the school district and the electrical contractor, hearing out the concerns on both sides and designing a solution that preserved the project deadline, honored the priorities of both the contractor and the school district, and created a strong economic value within the process but cutting out unnecessary expenditure.
Delivering Complete Rental Solutions
Carrier Rental Systems can deliver complete, temporary application specific HVAC solutions - whenever and wherever needed.
Learn more
Be Ready for Any Situation
Carrier Rentals can help building owners and facility managers to develop a contingency plan to add to their existing emergency response programs.
Download our Brochure