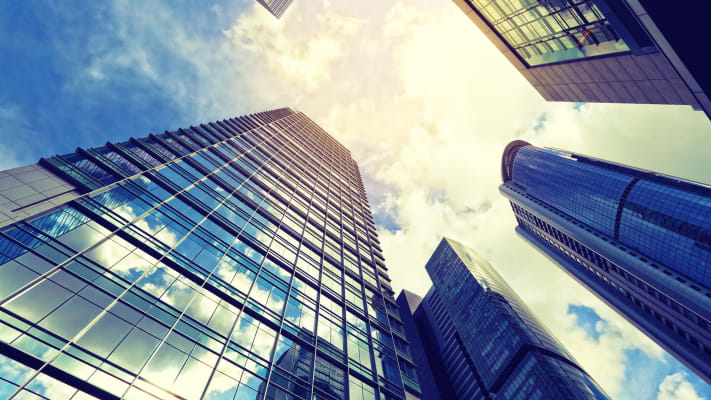 Carrier Rescues the Tenants of a 17-Story Apartment Building
The Setup
An older, seventeen story building in a bustling area housed 411 apartments and utilized a heat pump system to cool them. After building ownership scheduled a major refurbishment, the entire system buckled under the heat load, and they made the decision to begin the refurbishment early.
The Story
When the heat pump system in this older building began to struggle, leaving tenants uncomfortable in the summer heat particularly on the top floors, the building's ownership realized they needed to prevent the situation from deteriorating. After making the call to begin the refurbishment project early, immediate challenges needed to be addressed in order to protect the goodwill of tenants.
Carrier Rental Systems met with the mechanical contractor to carefully engineer the installation of a rental system, taking into account an extremely short timeline. Carrier examined the area ownership could afford to give up for the temporary equipment, and it amounted to a small 25-foot by 60-foot area. The building also did not have enough electrical power to supply a temporary setup. Carrier technicians designed a 1000-ton system that made use of cooling towers, pumps, and a generator to provide the condenser water to each of the 411 apartments.
Incredibly, from design to delivery of equipment to set up and turn on, the entire process was completed in twelve hours, and the building's internal temperature began to drop.
The Upshot
Not only was Carrier Rental Systems able to buy the mechanical contractor valuable time to properly complete the decommissioning and installation process for a new system for the building, Carrier's response was so rapid that the relationship between building ownership and tenants was largely preserved.
Delivering Complete Rental Solutions
Carrier Rental Systems can deliver complete, temporary application specific HVAC solutions - whenever and wherever needed.
Learn more
Be Ready for Any Situation
Carrier Rentals can help building owners and facility managers to develop a contingency plan to add to their existing emergency response programs.
Download our Brochure