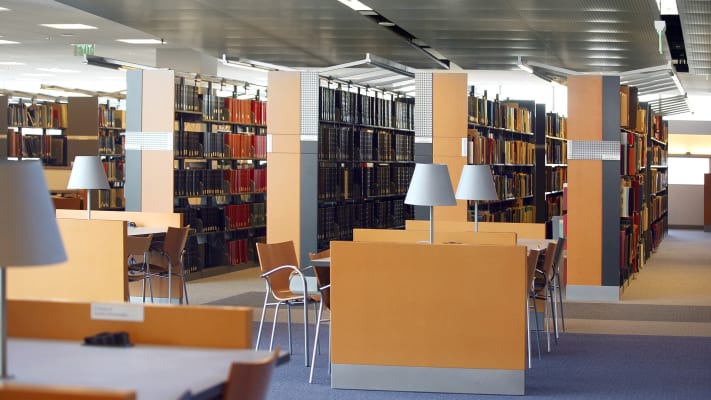 Carrier Optimizes School District Budget During Summertime Renovations
The Setup
When a school district planned the project for replacement of the air handlers and chilled water piping system for its high school, the overriding fear was that bringing in large equipment and portable generators for a temporary system would spike the cost of the project.
The Story
As planning reached its final stages for this school system, the summer heat and humidity made the rental of a temporary system an obvious choice considering that all major common areas in the school from the library to the kitchens to the common areas would be affected by air handler downtime. But budget-conscious leadership worried that the rental of equipment to provide relief would make the project cost-prohibitive.
Carrier Rental Systems was invited to review the job site with the school's contractor and maintenance staff. After walking around the building's perimeter and discussing possible configurations for a rental setup, Carrier proposed positioning high static temperature control air conditioners around the edge which would not only keep the season's humidity under control but would actually be able to utilize the building's available power.
Not only did Carrier save the school district thousands of dollars during the project in diesel fuel costs, Carrier's strategy for cooling the building according to its structure meant equal temperature across the entire campus while utilizing fewer tons of temporary cooling than the school had originally budgeted for. This resulted in still more savings capture and efficient energy utilization for the school.
The Upshot
Although the school district expected to experience some inconvenience during the transition between their decommissioned system and installation of the new one, teachers and maintenance workers preparing for the following school year were kept far more comfortable at a much greater cost savings than originally anticipated. The school was able to install the permanent system with no complications, and Carrier quietly removed its equipment in time for the start of the semester.
Delivering Complete Rental Solutions
Carrier Rental Systems can deliver complete, temporary application specific HVAC solutions - whenever and wherever needed.
Learn more
Be Ready for Any Situation
Carrier Rentals can help building owners and facility managers to develop a contingency plan to add to their existing emergency response programs.
Download our Brochure