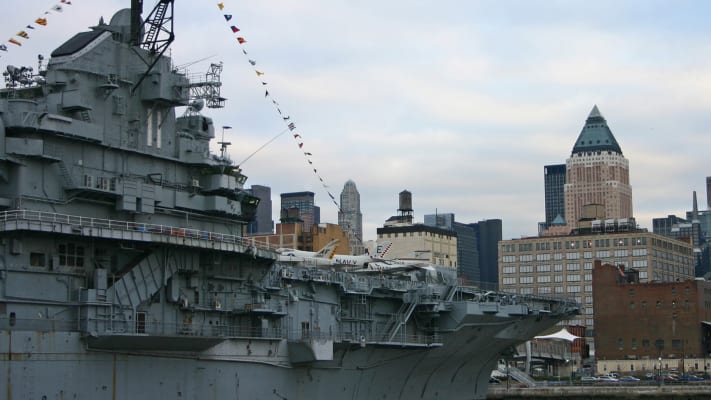 Carrier Expedites Heating and Cooling for Battleship Renovations
The Setup
A major United States aircraft carrier converted into a museum experienced a significant glitch in its massive renovation when, after installation of an updated HVAC system, they discovered that the new chilled water plant would not be in place and ready for use until the end of that year.
The Story
Harbored in a major metropolitan area, this historic World War II battleship has hosted significant tourist and pedestrian traffic ever since its decommissioning and conversion into a war memorial in the 1980's. Having experienced the predictable wear and tear, the fund attached to the museum raised major capital to renovate the ship in an effort to further enhance the ship's durability and its reflection of war events and memorabilia.
After examining the dated heating and cooling system, the board decided to replace the old HVAC equipment in time to contend with the hot summer months while the renovation was being completed and limited tourist activity continued. Once the system had been installed, the requisite chilled water plant for the HVAC failed to materialize— behind schedule and requiring further funds, it would not be constructed until the end of the year.
This might have been a colossal setback for the project, but after a call to Carrier Rental Systems, Carrier offered the board a temporary, portable solution that would act as a stopgap until the chilled water plant could be installed. Having consulted with the ship's mechanical team, Carrier devised a self-contained system comprised of two 210 ton air-cooled chillers, two 350 kW generators, pumps, a fuel tank, and all related accessories. Set up on trailers, Carrier's design accommodated the limited space on the pier and still more limited accessibility.
The Upshot
Completion of the renovation was completed on time, and limited tourist traffic walking through effective climate control preserved a partial flow of income for the site until the project was complete. Carrier oversaw the decommissioning and removal of temporary equipment and the transition to the permanent chilled water plant at the end of the year.
Delivering Complete Rental Solutions
Carrier Rental Systems can deliver complete, temporary application specific HVAC solutions - whenever and wherever needed.
Learn more
Be Ready for Any Situation
Carrier Rentals can help building owners and facility managers to develop a contingency plan to add to their existing emergency response programs.
Download our Brochure