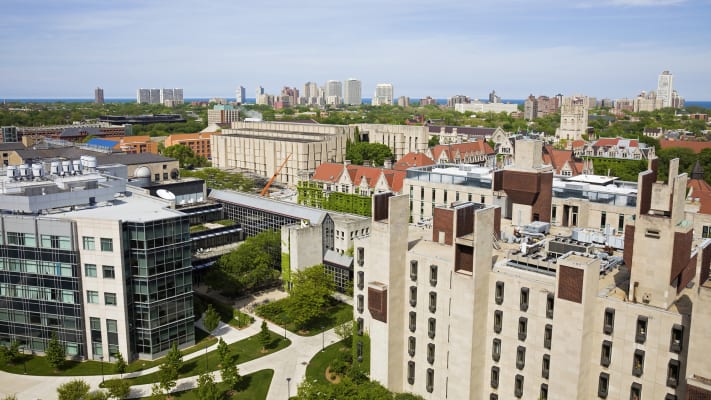 Carrier Keeps University Cool After Chiller Failure
The Setup
After a university lost operation of its chilled water plant as the result of a failed compressor bearing, their local mechanical contractor recommended a temporary solution during repairs that would span approximately two weeks in the middle of the semester.
The Story
This university's maintenance staff discovered a chiller failure on a quiet Saturday morning, causing a scramble to find assistance and to put into a place a solution that would allow for temporary operation by Monday morning when classes began, an ambitious timeline. Contacted by the university's mechanical contractor, Carrier Rental Systems responded to the call, determined a preliminary solution, and arrived onsite with equipment.
After doing an assessment for seasonality, Carrier determined that the full 1,700 tons represented by the failed chiller would not be necessary and that a 1,500 ton system would suffice, capitalizing on space and a savings capture for the university. Once on campus, Carrier quickly realized that space was at a premium on that end of the premises and that a water-cooled system with cooling towers would answer the challenge. Yet, another snag appeared: after a brief planning session, the university realized it did not have enough internal power to run Carrier's temporary system. Once that became evident, Carrier delivered portable generators along with taps for the temporary chilled water lines.
Including these decisions, points of planning, and delivery and setup of equipment, Carrier had the temporary system fully functional and running by Monday morning for class.
The Upshot
The practical effect of the mishap was largely invisible to the faculty and student body, Carrier reduced the university's expenditure by meeting their need and effectively engineering a solution that avoided unnecessary equipment and fuel charges on an extremely tight timeline.
Delivering Complete Rental Solutions
Carrier Rental Systems can deliver complete, temporary application specific HVAC solutions - whenever and wherever needed.
Learn more
Be Ready for Any Situation
Carrier Rentals can help building owners and facility managers to develop a contingency plan to add to their existing emergency response programs.
Download our Brochure