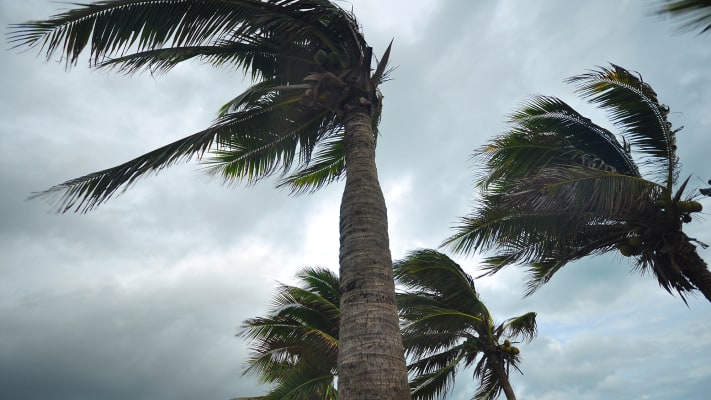 Carrier Rescues Hurricane Emergency Workers in Flood Conditions
The Setup
A severe tropical storm blindsided a major coastal city only days into hurricane season and left the area's dominant provider of medical care and emergency services largely under water on the ground level affecting labs, pharmacies, communication equipment, and server rooms.
The Story
When the major tropical storm of the season swept into town bringing with it torrential rain, 42 medical locations, including 13 main hospitals for this city medical system, found themselves all but incapacitated. Computer infrastructure and telecommunications equipment was submerged, cutting the hospitals off from each other, emergency room reception areas were unusable, and life flight working conditions turned brutal without power in some locations at the top of 10-story or more buildings.
Springing into action, Carrier Rental Systems' team assembled from regions all over the country and worked around the clock for days to return the major locations to full capacity to act as hubs until the remaining locations could be rescued. Of utmost concern were the server and telecommunications rooms which had virtually wiped out digital communication between the hospitals and created chaos. Within a staggering 48 hours, Carrier had combined a 9000 CFM desiccant dehydrator with a 120-ton fridge drying package and had completely dried out the area, returning it to normal use.
As life flight operations slogged on in storm conditions without power, Carrier swiftly delivered a 1.5 ton spot cooler to the fourteenth story of one hospital to stabilize the working environment for the crew as they served the critically ill and injured patients within a 150-mile radius. The substantial relief from the heat and humidity allowed the crew to sustain longer working hours and heightened care.
The Upshot
Although the city estimates of the damages from the storm were in excess of $2 billion, the effects for the emergency services throughout the city were significantly repelled as a direct result of Carrier Rental Systems' involvement. Pumping water out of and dehydrating critical departments of various hospitals allowed a faster turnaround time back to normal operation, surpassing the hopes of hospital staff and leadership. Those who were most critically affected by the storm who sustained severe injury were far better protected and served with proper comfort cooling upon their arrival and support to their caregivers to the highest chance of recovery.
Delivering Complete Rental Solutions
Carrier Rental Systems can deliver complete, temporary application specific HVAC solutions - whenever and wherever needed.
Learn more
Be Ready for Any Situation
Carrier Rentals can help building owners and facility managers to develop a contingency plan to add to their existing emergency response programs.
Download our Brochure