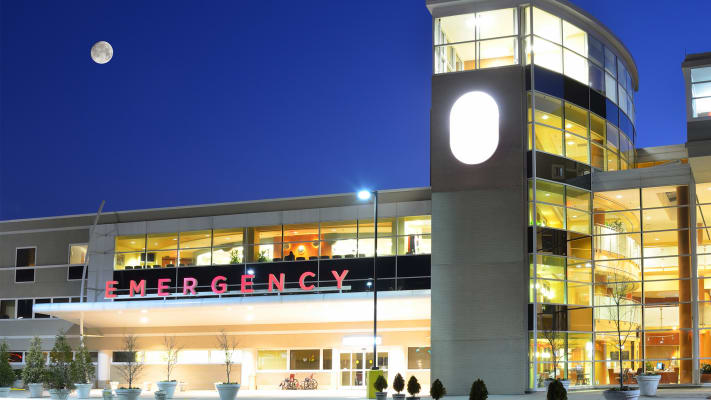 Carrier Provides Environment Control For Patient Health
The Setup
A hospital's air conditioning system failed and was in need of urgent replacement. Operating without comfort cooling during the hot summer months was non-negotiable for the sake of patient safety, so the contractor designated to oversee the installation of a new system called Carrier Rental Systems for assistance.
The Story
Once this hospital realized that a temporary solution was necessary for continued operations while a new air conditioning system was shipped and installed, the contractor reached out to Carrier to design a system that would both meet the immediate need and avoid interfering with the installation of the new equipment.
With the input of the contractor, Carrier determined that the hospital required a minimum of 16,000 CFM air movement. The technicians then designed a system utilizing a 100-ton chiller with a 20,000 CFM AHU, pump, and I-line panel. Although this would fulfill the circulation requirements, the awkward design of the building and location of the parking garages severely limited where the equipment could be placed. As a result, the hospital tasked Carrier with the project management of a crane and setup for installation. The 14,000 lb. chiller was lifted an incredible 45 feet into the courtyard air for placement adjacent to the old roof-mounted air conditioning unit. Partnering with a sheet metal contractor, Carrier came equipped with caps and collars to accommodate the flex duct.
The Upshot
As a result of Carrier Rental Systems' ability to maintain a large variety of relationships related to its temporary systems, the hospital was able to continue its operations without a lapse in service, and the contractor for the permanent installation had the needed space on the roof to decommission the old system and set up the new without unnecessary maneuvering around Carrier's rental footprint.
Delivering Complete Rental Solutions
Carrier Rental Systems can deliver complete, temporary application specific HVAC solutions - whenever and wherever needed.
Learn more
Be Ready for Any Situation
Carrier Rentals can help building owners and facility managers to develop a contingency plan to add to their existing emergency response programs.
Download our Brochure