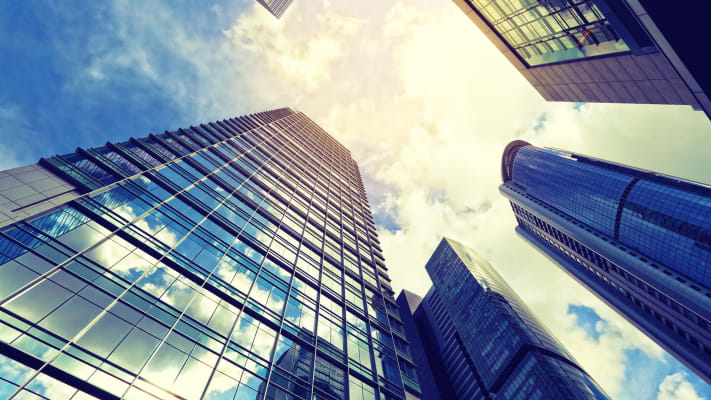 Carrier Fights Fire with Heat in High Rise Office Building
The Setup
A client high rise office building in a downtown area fell victim to a blazing fire in the early hours of a Saturday morning. With critical business days on the line, Carrier Rental Systems was called in to stabilize the sixth, seventh, and eighth floors where the fire had been most potent.
The Story
In the sleepy hours of a Saturday morning before dawn, a raging fire with unidentified origin ripped through a downtown office building and compelled fire crew to battle the flames for several hours. They managed to contain the inferno on the eighth floor, but severe damage had already been done. While the eighth floor sustained both flame and water damage, the sixth and seventh floor were relatively untouched by the flames but were badly damaged by water.
Building ownership and the restoration company placed an urgent call with Carrier Rental Systems to ask for assistance removing excess water and environmental moisture on the three floors. This would secure a prompt preparation of the building for restoration and eventual return to adequate working conditions for tenants. Within a dizzying two hours of the fire crew's release of the premises to building ownership, Carrier was onsite and had maneuvered its equipment onto the three affected floors and staged each phase of its involvement.
One unique challenge presented by the property was the availability of space for power equipment and electrical cable. Having positioned the moisture removal equipment on each floor, Carrier got creative in locating the power equipment in the face of space limits at the street level directly below the floors. After finding empty space on the fifth floor roof of the parking garage, Carrier deployed its 500 KVA transformer and distribution panel and laced electrical cable up the side of the building to the moisture removal equipment.
With the use of desiccant dehumidifiers, in-line heaters, and high-static air handlers, Carrier worked aggressively to control moisture levels while maintaining enough direct airflow to dry all three floors. After completely drying environmental and standing condensation in the building, Carrier handed control over to the restoration company for repairs.
The Upshot
Carrier Rental Systems made a lasting impression on the restoration company selected by building ownership for the swiftness of its response and the thoroughness of its operation so that their focus could truly be on restoring the interior of the building rather than continuing to contend with trace but invasive amounts of humidity and deterioration.
Delivering Complete Rental Solutions
Carrier Rental Systems can deliver complete, temporary application specific HVAC solutions - whenever and wherever needed.
Learn more
Be Ready for Any Situation
Carrier Rentals can help building owners and facility managers to develop a contingency plan to add to their existing emergency response programs.
Download our Brochure