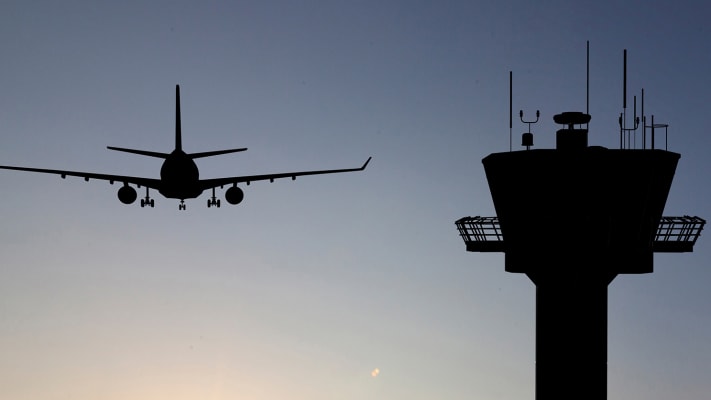 Carrier Lands FAA Control Tower Back on Schedule
The Setup
A summer storm swept over one of the largest and busiest airports in the nation, leaving the FAA control tower and administrative building without power and with several inches of standing water. Flights were being delayed or canceled throughout the country.
The Story
While this was a region of the country prone to severe weather, the FAA control tower at this airport was largely immobilized with the sheer volume of rain dumped on the city in less than an hour. Carrier Rental Systems immediately reached out to offer help, and the airport eagerly accepted. After the contractor removed the standing water, Carrier was waiting at the doorstep with its equipment and technicians to get started.
A strong priority for Carrier was to develop a fast-drying solution that would allow the building's occupants to continue business as closely to usual as possible. The strategy Carrier came up with included pairing desiccant dehumidifiers with the facility's own air conditioning system. The desiccant machines strategically introduced 13,500 CFM of warm dry air into all areas where moisture was of great concern. The intense 140°F heat might have caused severe disruption to the computer infrastructure and untenable working conditions for the staff, but this is where the building's own air conditioning was harnessed. Dry air was introduced to the AC system's return plenum to simulate a fridge dry system which preserved the comfort of frantically working employees and allowed the facility to remain in business.
The Upshot
Although inevitable weather delays caused predictable disruption at the airport, Carrier was able to keep the FAA control tower open while minimizing damage in a way that was comfortable for employees. This allowed the airport to return to a partial schedule of inbound and outbound flights, limited only by the conditions of the runways.
Be Ready for Any Situation
Carrier Rentals can help building owners and facility managers to develop a contingency plan to add to their existing emergency response programs.
Download our Brochure
Delivering Complete Rental Solutions
Carrier Rental Systems can deliver complete, temporary application specific HVAC solutions - whenever and wherever needed.
Learn more