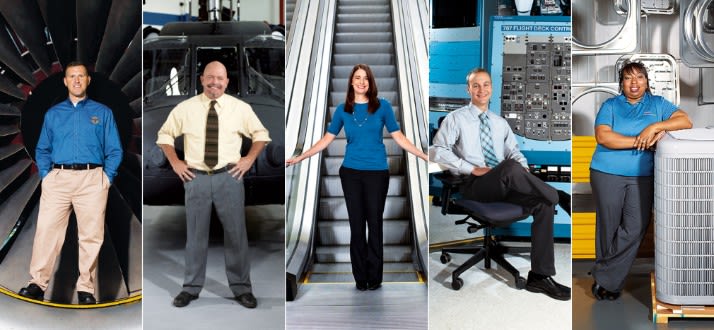 We want to have the best-educated workforce on the planet. The Employee Scholar Program is one of the most comprehensive company-sponsored employee education programs in the world. The program provides employees the resources to stay current in their chosen field or enable new career opportunities and includes the following benefits:
UTC pays for tuition, academic fees and books at approved educational institutions
The program is available to our global workforce
Payments are made directly to the educational institution to minimize out-of-pocket costs
Employees can obtain a degree in any field, whether or not it is related to their job
Partner universities deliver programs at our locations to provide work-life flexibility
Eligible employees can receive up to three hours of paid time off to study per week
UTC has invested more than $1 billion to further our employees' formal education. Since 1996, more than 35,000 degrees have been earned by employees in more than 50 countries. However, ESP is more than just a story based on numbers. It is about the investment that UTC makes in its people as a way of attracting and retaining a motivated and engaged workforce. Global full-time and part-time UTC employees are eligible for the program after one year of continuous service. Currently, there are more than 8,000 employees participating in ESP.
KEY FACTS
35,000+

Degrees earned since 1996


$1B+

Invested since 1996

8,000+

Employees Participated

50+

Countries with Employee Participation