Get Ready for EcoDesign with Carrier!
Today, all cabinets are wearing a Type plate.
Do you know the difference between this type plate and the new Energy Label?
The Energy Labelling regulation does not impact the Type plate which regroups Safety information.
The Type Plate lists the potential risks:
Electrical
Temperature
Pressure
It is placed on the cabinet with a sticker specifically resistant against scratches and displays the serial number of the cabinet and the address of the manufacturer.
The Energy label will come in addition.
It lists all information relating to the energy efficiency of the refrigerated cabinet. It will be delivered together with the cabinet and it is up to the retailer to display it or not.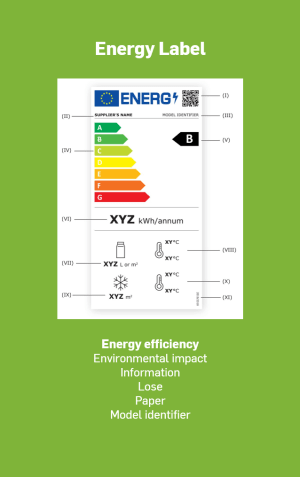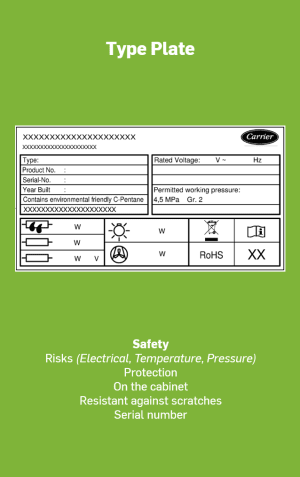 #GetReadyForEcoDesign #CarrierAtYourSide #EcoDesign #EnergyEfficient