error This product is no longer in production and may only be available in limited quantities. Contact your dealer for further details.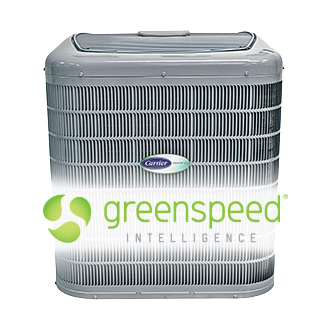 Infinity® 20 Air Conditioner with Greenspeed® Intelligence
24VNA0
Connect With a Local Expert
Overview
The Infinity 20 air conditioner with greenspeed intelligence Seamlessly combines variable-speed operation with the infinity system control, this model was recognized as the Most Efficient of ENERGY STAR® 2019 and intelligently delivers the precise amount of cooling needed for current conditions. Then, it meticulously maintains those levels by making gradual adjustments as conditions change.
You can relax and enjoy the comfort because it's one of the quietest air conditioners available, often running on lower speeds. And because it operates nearly continuously, you'll enjoy the added comfort of superior humidity removal during the hot, steamy summer months.
WHY THIS AIR CONDITIONER IS RIGHT FOR YOU

Energy Savings
ENERGY STAR® certified. Up to 20.5 SEER and up to 15.5 EER for premium energy savings.

Comfort Features
Premium comfort features for more precise temperature control and fewer temperature swings.

Humidity Control
Offers excellent humidity control. Can operate at lower speeds for longer times extracting more humidity from your indoor air.

Sound Performance
Extremely quiet operation and includes a sound blanket and our Silencer System II™ design to help minimize noise levels.

Size
Available in various sizes that can accommodate most homes. Your Carrier expert will recommend the appropriate model to fit your needs.

Warranty
10-year parts limited warranty upon timely registration.1
You May Also Like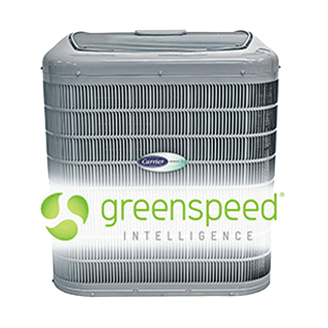 Up to 20.5 SEER for premium energy savings with premium comfort features.
1To the original owner, when product is used in an owner-occupied residence, a 10-year parts limited warranty upon timely registration of your new equipment.