On July 17th, 1902, Willis Carrier invented the first modern air conditioning system. Carrier's invention helped give rise to numerous industries that continue to power our economy today. In the early years, air conditioning helped boost manufacturing of everything from baked goods to wartime supplies. It led directly to summer movie blockbusters as people flocked to cooled theaters to escape the heat. Precise control of temperature and humidity has even enabled the development of indoor shopping malls, transatlantic flight and the computers and servers that power the internet. Today's "modern" cooling systems still operate on the same basic principles, providing comfortably chilled air to people inside. So, how do air conditioners work?
Air conditioners come in a variety of shapes and sizes, but they all operate on the same basic premise. An air conditioner provides cold air inside your home or enclosed space by actually removing heat and humidity from the indoor air. It returns the cooled air to the indoor space, and transfers the unwanted heat and humidity outside. A standard air conditioner or cooling system uses a specialized chemical called refrigerant, and has three main mechanical components: a compressor, a condenser coil and an evaporator coil. These components work together to quickly convert the refrigerant from gas to liquid and back again. The compressor raises the pressure and temperature of the refrigerant gas and sends it to the condenser coil where it is converted to a liquid. Then the refrigerant travels back indoors and enters the evaporator coil. Here the liquid refrigerant evaporates, and cools the indoor coil. A fan blows indoor air across the cold evaporator coil where the heat inside the home is absorbed into the refrigerant. The cooled air is then circulated throughout the home while the heated evaporated gas is sent back outside to the compressor. The heat is then released into the outdoor air as the refrigerant returns to a liquid state. This cycle continues until your home has reached the desired temperature.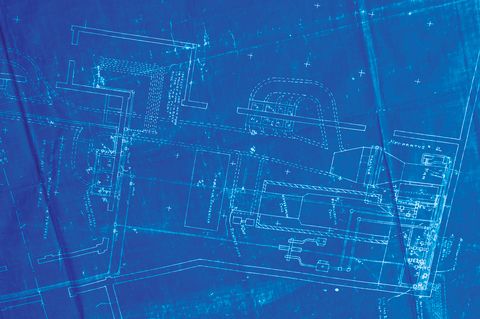 This drawing, the result of Willis Carrier's groundbreaking design, was submitted to Sackett & Wilhelms on July 17, 1902 and provided the basis for the invention that would change the world, the first modern air conditioning system.