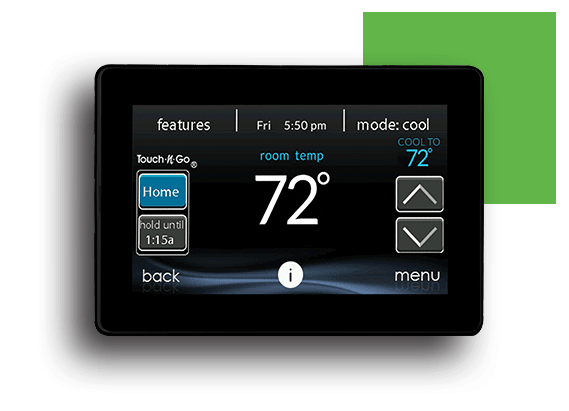 Thermostats
Our thermostats are built with you in mind—to make it easy to control your indoor environment. Whether you're looking for something simple or more advanced, we've got you covered. We offer basic, non-programmable thermostats, Wi-Fi® enabled thermostats that track your energy use and a control for your Infinity® System. No matter the option, our thermostats to put the power in your hands—the power to create the ideal environment in your own home, on your own terms. The power to have a Carrier home.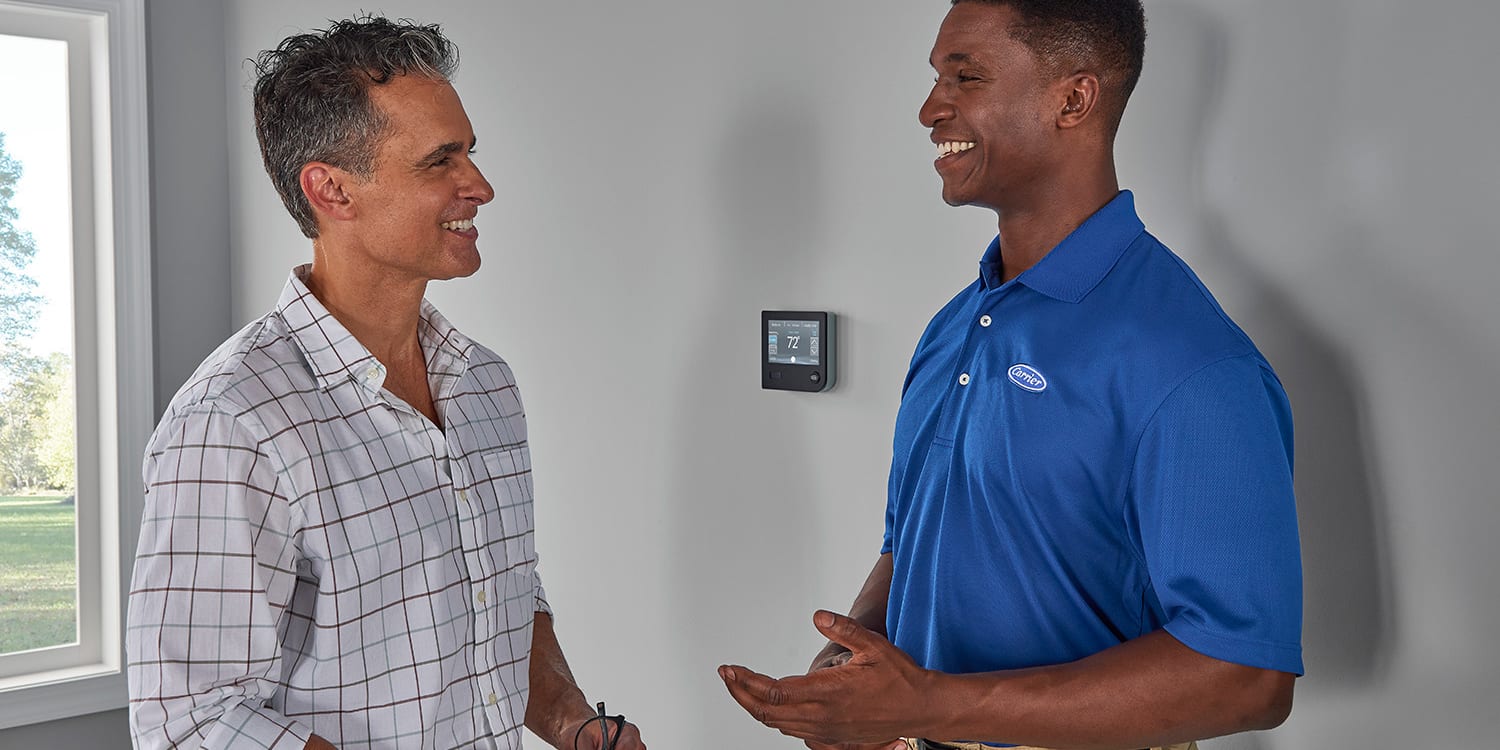 Smart Thermostats
From automatic adjustments to energy tracking to intelligent controls, a smart thermostat or the Infinity® System Control puts the power in your fingertips, and energy savings in your wallet.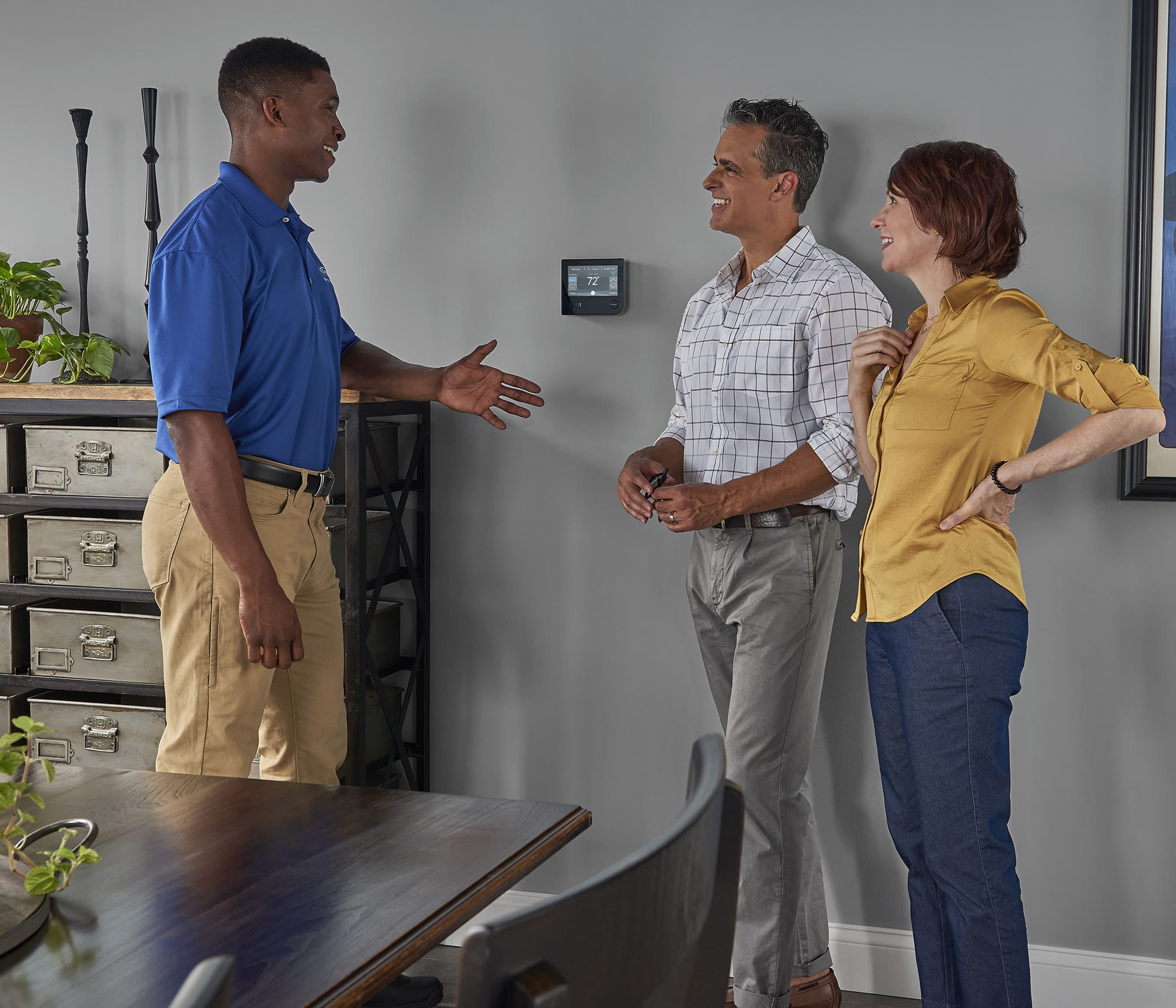 The Dynamic Carrier Difference
As innovators, we know a system is only as good as the way you interact with it. The thermostat is the primary way to control heating and cooling in your home, and it can be as simple or advanced as you want—from traditional to smart thermostats, Carrier gives you top-of-the-line controls for your home heating, cooling, and air quality needs.
Types of Thermostats
Learn about the differences between traditional thermostats, smart thermostats, and system controls.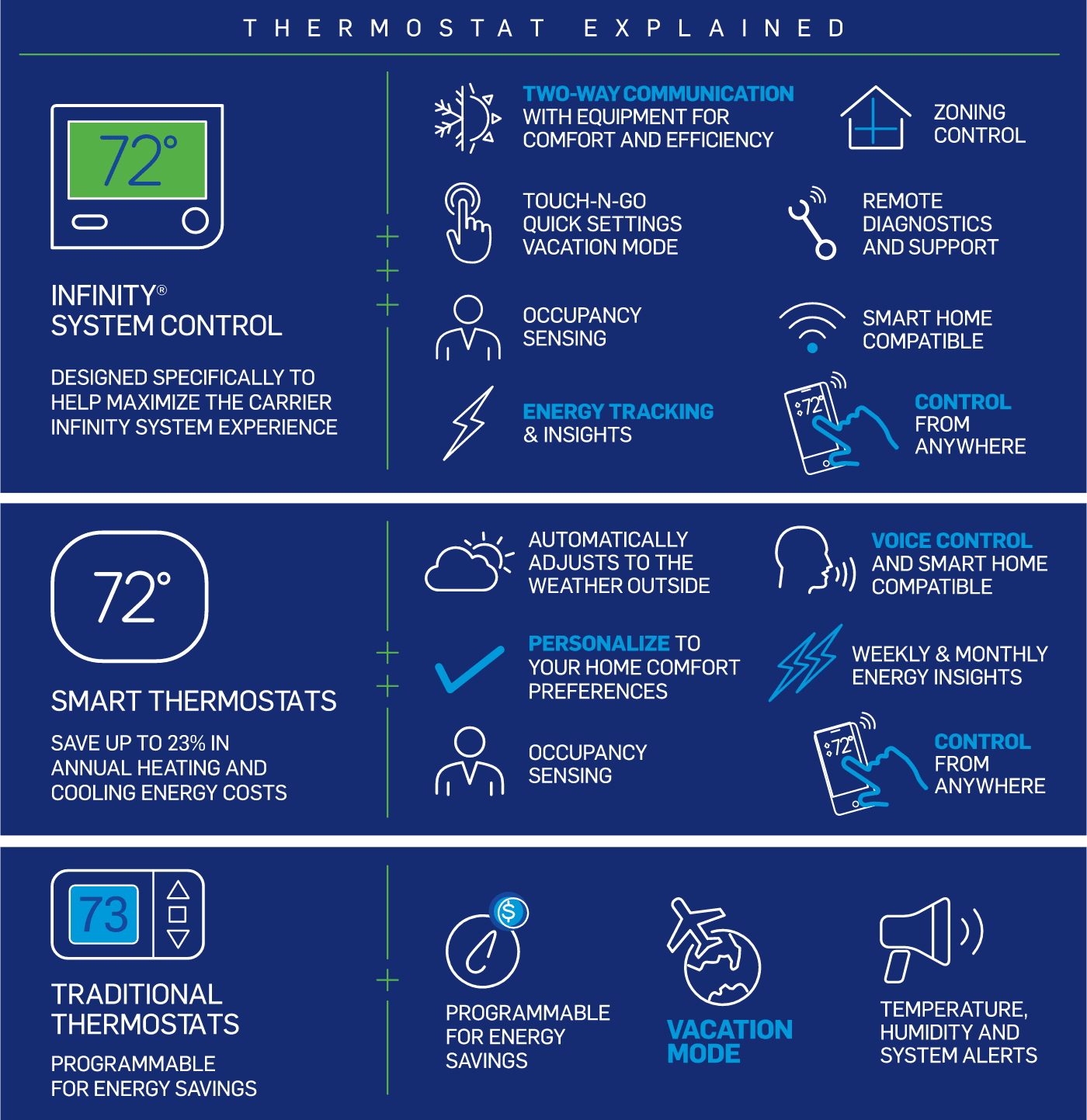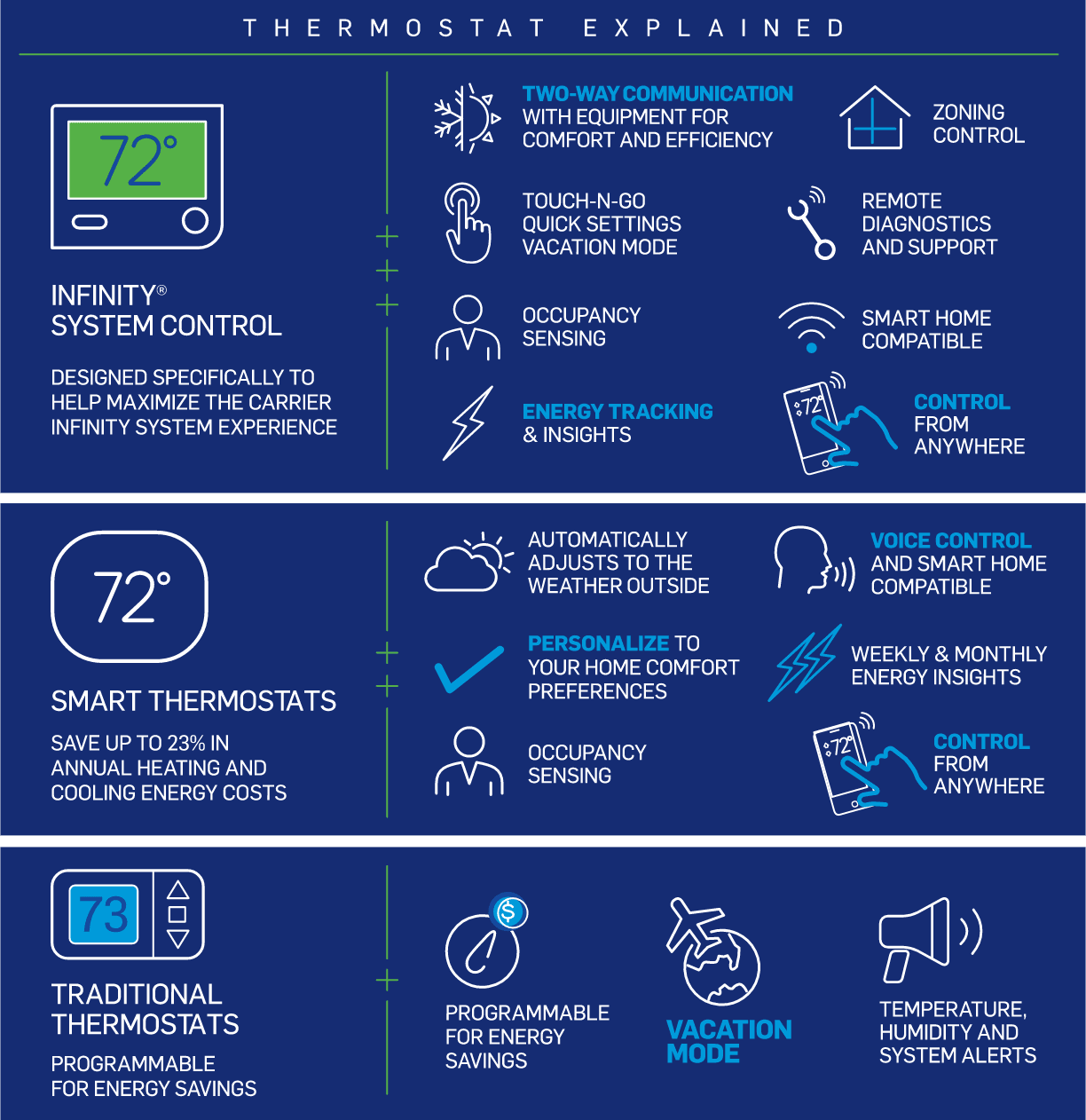 Get Carrier Comfort in Your Home