Community Involvement
At Carrier, we know firsthand the importance of a safe, comfortable home. To help make that a reality for many, we have donated millions of dollars, hundreds of heating, ventilation and cooling systems (HVAC), and countless employee volunteer hours. We also work closely with Habitat for Humanity to help families obtain affordable housing.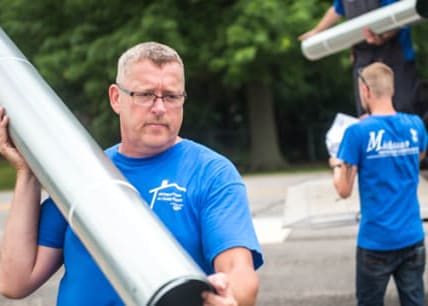 Making a Difference One Home at a Time
Carrier has a rich legacy of philanthropic support. Our 53,000 employees worldwide volunteer, donate, and serve many national organizations each year. From employees using their hands and hearts to build homes with Habitat for Humanity, to donating HVAC systems after hurricanes, we help families live their best lives. In 2019, we donated more than $375,000 to organizations across Indiana alone. From schools to enrichment programs to health-related charities, Carrier supports the communities where we work and live.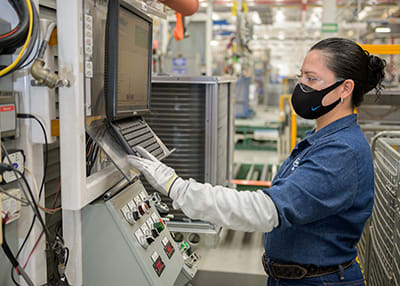 Providing Essential Products and Services
At Carrier, protecting the health, safety, and well-being of our employees and serving our customers are our top priorities. Our solutions are essential to ensure heating and cooling services will be available to hospitals, homes, and businesses; healthy living and maintaining quality indoor air. As we partner with our amazing network of professional HVAC contractors to provide systems and service in the shadow of COVID-19, Carrier is proceeding with the utmost concern for the health and safety of everybody.
And just as we have encouraged homeowners for many years to "Turn to the Experts" for home comfort they can trust, we have turned to the national experts in health and occupational safety for direction on delivering safe, responsible service for our customers, including the Centers for Disease Control, Department of Labor, and the Occupational Safety and Health Administration. We also encourage all of our dealers and distributors to follow all local, state, and federal guidelines for operating their businesses under current COVID-19 restrictions.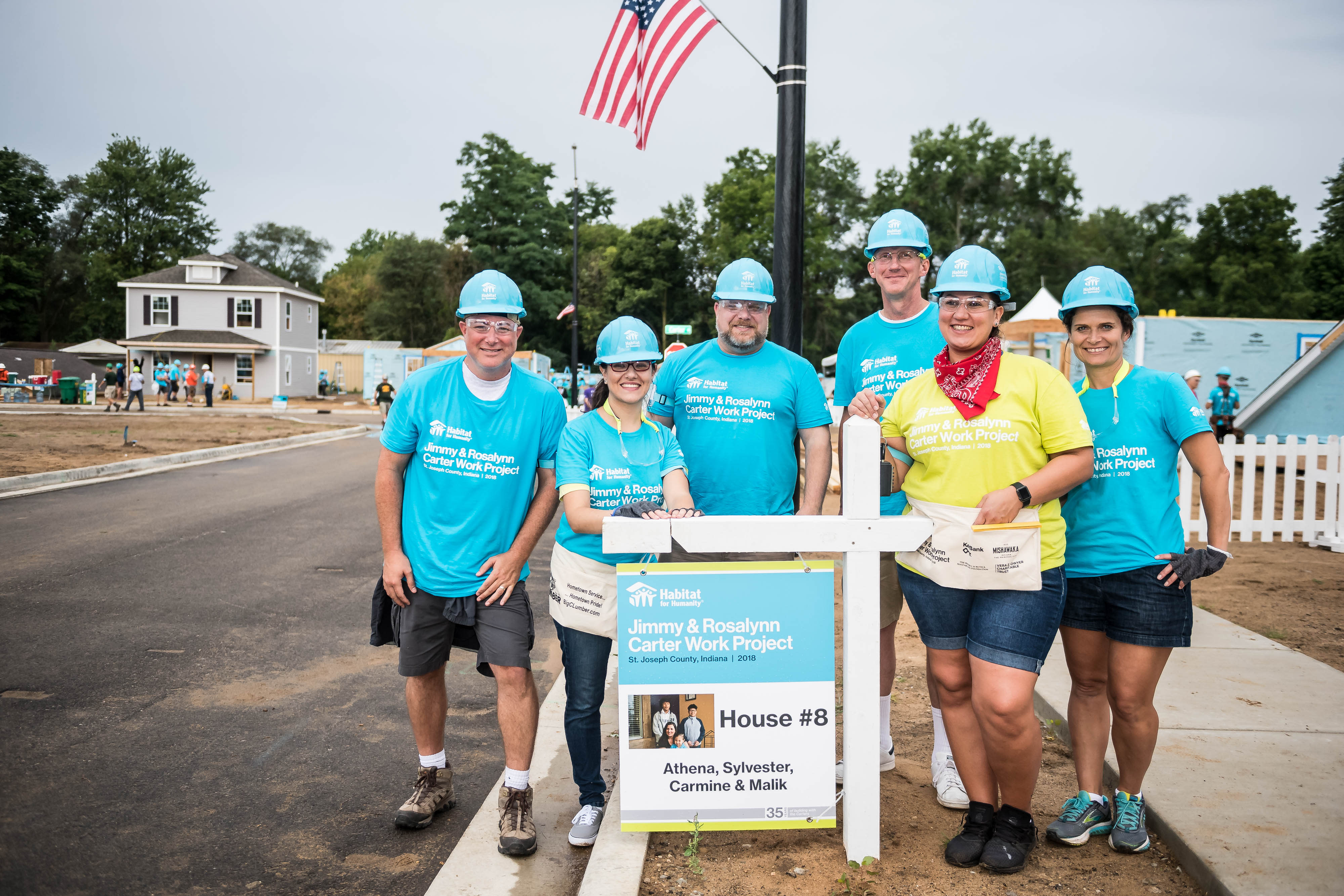 Carter Work Project
Carrier is proud to have participated in Habitat for Humanity's Jimmy & Rosalynn Carter Work Project multiple times. Each year, hundreds of volunteers, alongside President and Mrs. Carter and future Habitat homeowners, help build a housing community for families in need of affordable homes. In 2018, we built several homes in South Bend, Indiana and in 2019, we were fortunate to do the same in Nashville, Tennessee— both times donating employee hours and equipment.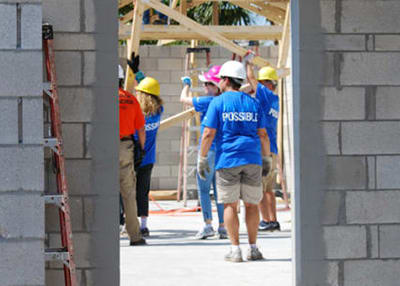 Emergency Response
As part of its longstanding commitment to giving back to the communities where we work and live, Carrier donated 100 heating and cooling systems to Habitat for Humanity families impacted by the historic flooding that ravaged the Houston area following Hurricane Harvey. One of the region's leading Carrier Authorized Dealers, Fresh Air, installed these systems, helping families resume normal lives in their homes. The donation and volunteerism efforts continue a decades-long legacy of support for one of the world's iconic philanthropies.