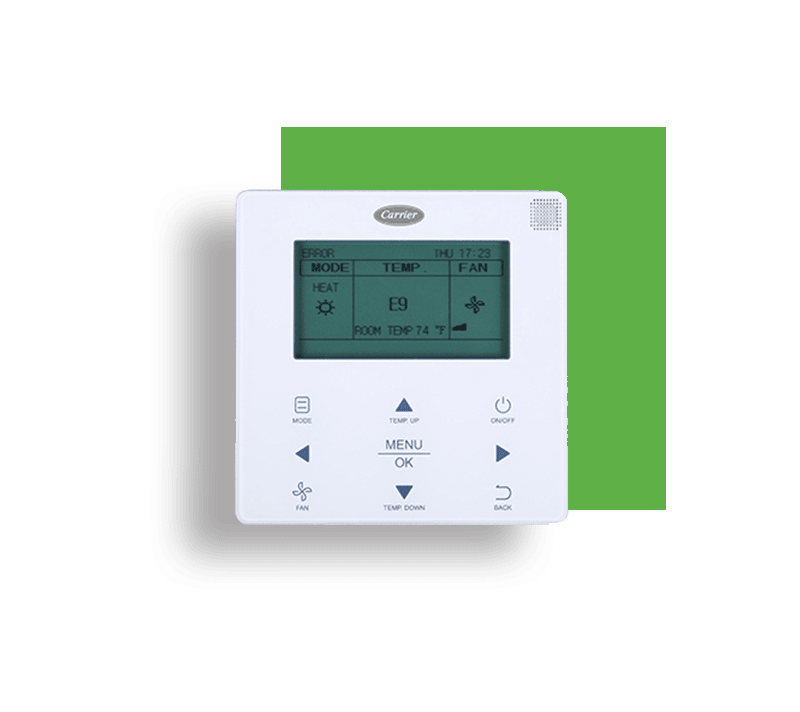 Variable Refrigerant Flow Controls
With Carrier and Toshiba Carrier VRF (Variable Refrigerant Flow) technology, it is easy to heat and cool only the spaces that that are being used. The centralized controller makes system operation and monitoring extremely easy.
View VRF Controls keyboard_arrow_right
We couldn't find any products that match your search. Please
clear
or revise your filter selections. Having trouble deciding what product meets your needs? Visit our
system builder
or contact your
local Carrier Expert
.