HVAC Education, Buying Tips, Ductless Systems
The Benefits of Ductless Air Conditioning

Minimal Installation with Ductless
One of the many benefits of ductless air conditioning is No Ducts! No ductwork means no patching, no painting and no hassle. Configuring your ductless air conditioner system is simple, with virtually invisible installation that requires only a small hole in the wall to connect pipe from the indoor unit itself to the compressor unit outside. The outdoor compressor unit also provides power to the indoor unit, so there's no need for additional indoor wiring.
Installing a Ductless Indoor Unit
Ductless indoor units deliver efficient heating and cooling and are available in a variety of shapes and sizes, so they can be selected to best fit the physical needs and aesthetics of the room. High-wall units, as the name suggests, mount directly to an interior wall, quickly and easily. For a less obtrusive look in a formal dining room or if wall mounting isn't possible in a sun room, consider console unit. In-ceiling units and ducted units provide options that can be better hidden from view as space allows, and under-ceiling units can be mounted directly to the ceiling surface quickly and easily.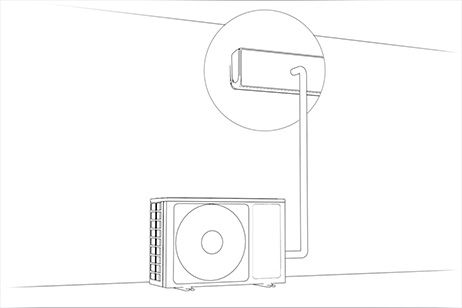 Installing a Ductless Outdoor Unit
Because Carrier® ductless HVAC systems allow for long refrigerant lines, a ductless outdoor unit can be installed far away from patios or other outdoor gathering spaces. And, because ductless outdoor units typically feature a narrow cabinet, they are a great option in areas with space limitations such as patio homes or zero lot line communities.
Efficient Heating and Cooling
Carrier® ductless heating and cooling solutions provide efficient heating and cooling to keep you comfortable at home.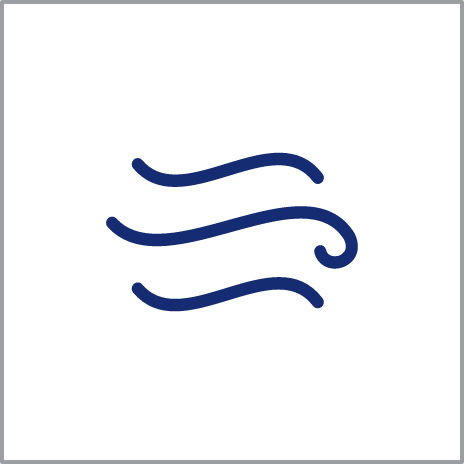 Inverter Technology
Inverter technology ensures that your system provides precise temperature control while only using the energy that's needed at any given time. The inverter compressor automatically adjusts its speed to match indoor comfort needs. As conditions change, the inverter compressor continues to make speed adjustments up and down to deliver the best combination of both comfort and energy savings. That's an advantage over single-speed systems that simply turn on at full blast, then turn off, which leads to up-and-down temperatures and higher energy use.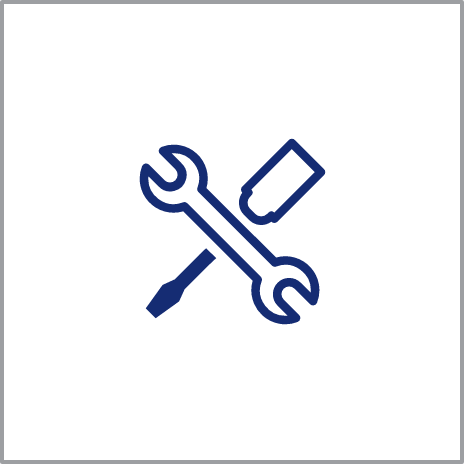 Flexible Installation
Apart from the energy efficiency of the systems themselves, the configuration options that ductless units offer can also result in greater energy savings. By targeting only the areas of your home you want to heat or cool, you're not wasting energy on rooms that are not being occupied or don't get as much use.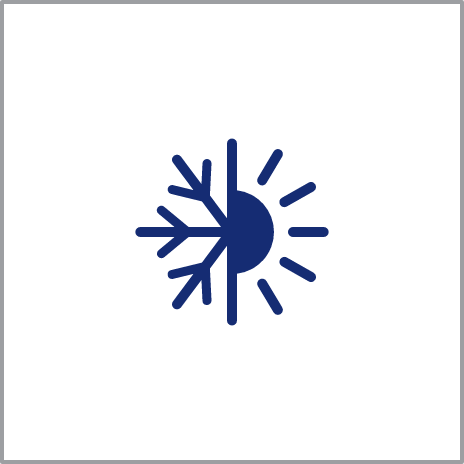 Year-Round Comfort
Carrier ductless heat pump systems continue to perform as efficient heating and cooling systems in even the most extreme conditions, providing year-round comfort control, no matter what the weather's like outside. Even at -22°F, select systems can heat at 80% capacity. They can also cool at 100% capacity when the outdoor temperature is 130°F.
How is Energy Efficiency Measured?
Seasonal Energy Efficiency Ratio (SEER)
SEER is the standard measure by which the cooling efficiency of air conditioners and heat pumps is rated. The higher the SEER number, the greater the efficiency, the greater the energy savings.
Efficient cooling is a feature of all Carrier ductless AC and heat pump systems, with ratings up to 42.0 SEER on the high end, and several ENERGY STAR® certified models available.
Heating Seasonal Performance Factor (HSPF)
HSPF is the way in which the heating efficiency of heat pumps is measured. Just like SEER, the higher the HSPF number, the more efficient the heat pump, the more money you save to keep your home comfortable when temperatures are low.
Efficient heating and cooling is a feature of all Carrier ductless heat pump systems, with ratings up to 15.0 HSPF on the high end, and several ENERGY STAR® certified models available.
Humidity Control with Ductless
Another one of the comfort benefits of ductless air conditioning is humidity control. Indoor humidity during the summer months can leave you feeling hot, sticky and uncomfortable. And while all central air conditioning systems provide some level of humidity control throughout the house, they are less capable of targeting specific problem areas. That's why a ductless AC or heat pump can be a smart solution. The ductless indoor unit can be installed in the problem area, pulling humidity out of the room and delivering cooler, dryer, more comfortable air to the space. Carrier ductless systems take humidity control a step further with inverter compressor technology. Because the compressor runs on longer, steadier cooling cycles, it spends more time pulling unwanted moisture from indoor air than standard, single-stage systems.
Precise Heating and Cooling
Carrier ductless systems deliver pinpointed comfort, no matter where indoor units are placed. Want a cooler home office, but a warmer bedroom? No problem. Room-based temperature control is one of the many benefits of ductless air conditioning. Because units can be controlled separately, rooms can be set to different temperatures, depending on your comfort needs.
Inverter compressor technology makes heating and cooling temperatures more precise as well. Instead of the constant up-and-down temperature swings supplied by typical single-stage systems, a variable-speed, inverter-controlled compressor operates like cruise control for your comfort. It efficiently maintains indoor temperatures with only minimal fluctuation.
Quiet Operation
Never underestimate the role quiet operation plays in your overall comfort. That's why the best heating and cooling systems should be appreciated, but not heard. Carrier ductless outdoor units with inverter-controlled variable-speed compressors operate on longer, lower-speed and quieter comfort cycles. Long refrigerant lines to the outdoor unit also allow the flexibility to install the outdoor unit farther away from decks, patios or other outdoor living spaces.
Allergy Control
With filters in each indoor unit, Ductless systems provide cleaner air in the rooms where they are installed. With Ductless, it's not just about controlling air temperature, it's about controlling air quality. When circulation is contained within a confined space, there's no cross-contamination of air between rooms.
Find Out How You Can Make Ductless Work for You
Get Carrier Comfort in Your Home