HVAC Education, Home Comfort, Technology, Carbon Monoxide Detectors
Stay Safe with a Carbon Monoxide Detector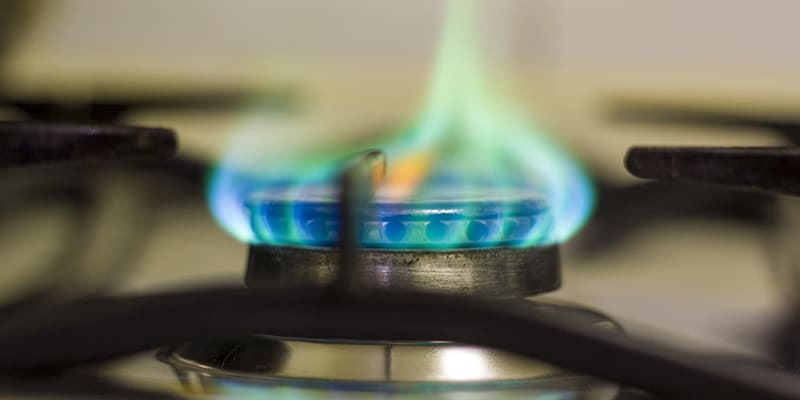 What Is Carbon Monoxide?
Carbon monoxide (CO) is a colorless, odorless gas produced by incomplete combustion of fuels such as natural and liquefied petroleum gas. Exposure to carbon monoxide in the home can cause fatigue, chest pains, impaired vision and coordination, headaches, dizziness, confusion, nausea and can even be fatal.
Carbon Monoxide Poisoning
According to the Centers for Disease Control and Prevention, there were 5,149 deaths from unintentional carbon monoxide poisoning between 1999 – 2010 in the United States. That's an average of about 430 per year. And while gas appliances like stoves, fireplaces, water heaters and furnaces are generally viewed as safe, it's always a good idea to safeguard your family against issues that can arise if one of them malfunctions. Be sure to follow your gas-burning equipment manufacturer's recommendations for use, care and maintenance. And, Carrier recommends placing a carbon monoxide alarm on each level of the house and in every bedroom.
Protect Yourself and Your Family with a Carbon Monoxide Detector
Carbon monoxide detectors are available through many retailers as well as your local Carrier® HVAC contractor. Carrier® CO alarms use sophisticated electronics and sensor technology to detect and record the levels of CO circulating in your indoor air. They help you monitor the current CO level in your home on a large, easy-to-read display. And when dangerous levels of CO are present, a loud, audible alarm alerts you and your family automatically.
The CO alarm's peak level memory allows health care professionals to quickly assess the level of exposure in the event of an alarm
A rechargeable lithium ion battery allows for continued detection and warning even during a power outage
For peace of mind, you can check your CO alarm with the simple push of a button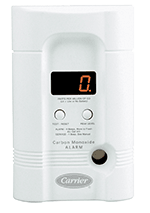 Planning for Carbon Monoxide Detection
Plugging in a CO detector on every level and in every bedroom is a great step to take to help protect your family. Then, follow up by having a plan in place in case the alarm ever signals dangerous levels of CO in your home. Here are some general guidelines:
Have a pre-determined meeting place outside the home
Don't ignore your CO alarm
Don't attempt to find the source of the gas
Go outside for fresh air, immediately
Call 911 or contact emergency responders like the fire department
Make sure everyone is safely out of the home and never re-enter the home until you get permission from emergency responders
With carbon monoxide detectors on each level and every bedroom, you can fire up the stovetop or turn up the fireplace with confidence knowing you have taken an important step toward protecting your family.
Get Carrier Comfort in Your Home