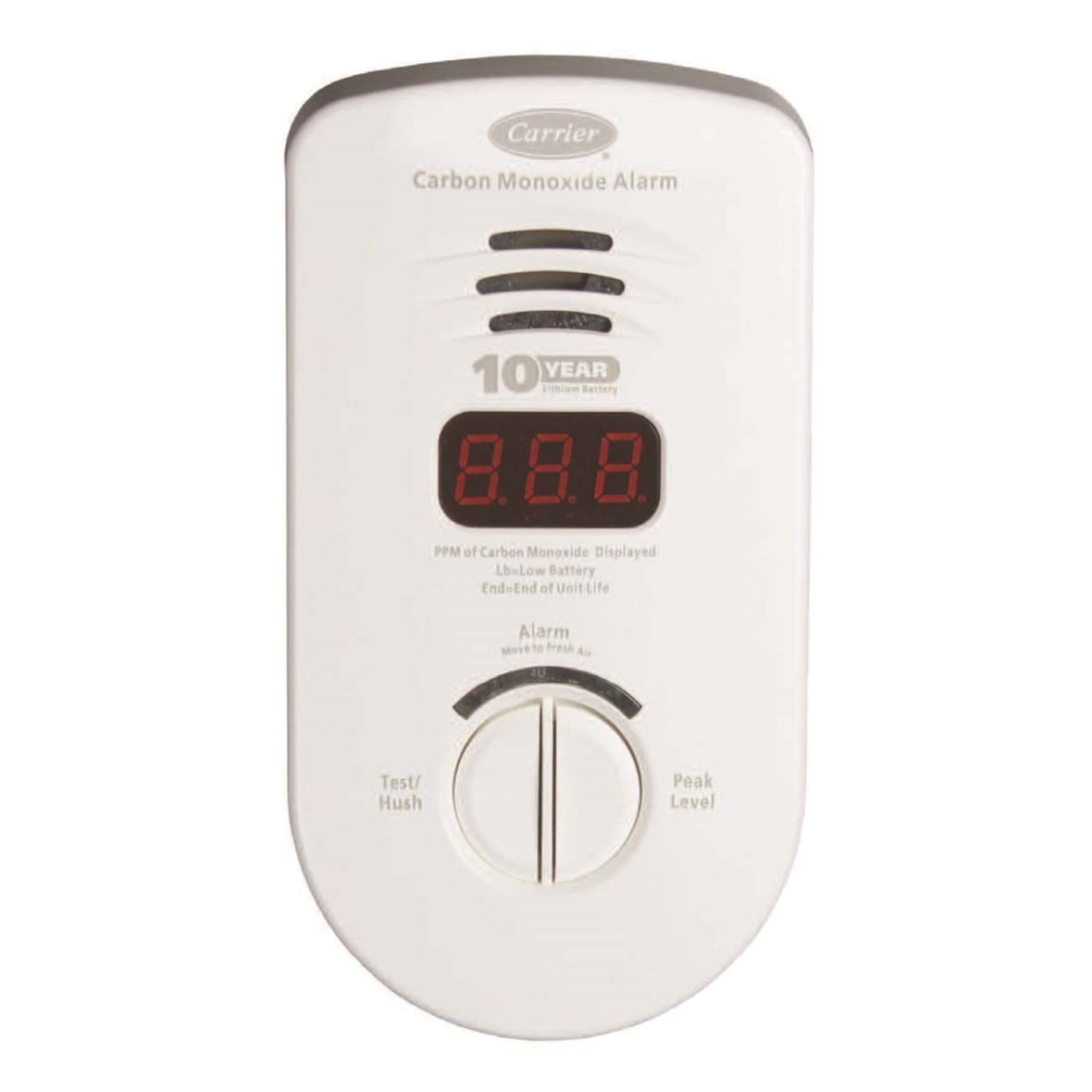 Carbon Monoxide (CO) Alarm
COALM
Designed to alert you when dangerous levels of carbon monoxide are present inside your home.
Connect With a Local Expert
Overview
Carbon monoxide is a colorless, tasteless, odorless and highly toxic gas. The Carrier® CO alarm uses sophisticated sensor technology to detect and record levels of CO.
You can monitor the current CO level in your home on a large, easy-to-read digital display. When dangerous levels of CO are present, a loud, audible alarm alerts you and your family automatically.
WHY THIS CARBON MONOXIDE DETECTOR IS RIGHT FOR YOU

Monitoring
Monitors CO levels updating every 15 seconds.

Alarm
When activated, the alarm makes a loud pulsating sound at 85 decibels.

Power Source
Plugs into any standard electrical outlet and Lithium ion backup battery.

Warranty
10-year parts limited warranty.1
1To the original owner, when product is used in an owner-occupied residence, a 10-year parts limited warranty upon timely registration of your new equipment. Warranty period is 5 years if not registered within 90 days. Jurisdictions where warranty benefits cannot be conditioned on registration will automatically receive a 10-year parts limited warranty. See warranty certificate for complete details.