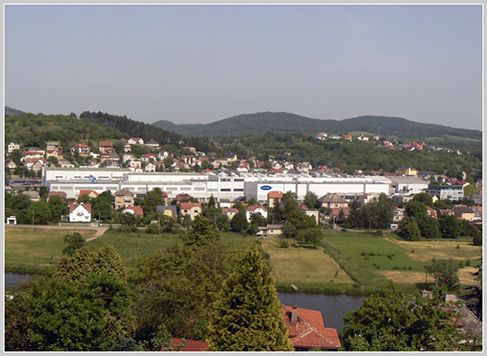 Beroun plant Czech Republic
Production plants in Czech Republic
At present, our Beroun plant produces mainly HVAC equipment, along with the production of refrigerated food retail display cabinets for supermarkets. The Beroun plant is characterized by a long manufacturing tradition and has many highly skilled employees.
The Mýto u Rokycan plant produces refrigerated food retail display cabinets and is characterized by the superb quality of its working environment and the use of the latest technologies inspired by the operations of top companies in the automobile industry.
Trust, respect, integrity
We abide by the UTC Code of Ethics, which applies to UTC and all its controlled entities worldwide. In addition to stating rules that govern our actions, the Code is an expression of fundamental values and represents a framework for decision-making.
The underpinnings of out ethical business practices are the following:
We will obey the law.
We will act in good faith.
We will consider the impact of our decisions on our stakeholders and seek fair resolutions.
We will communicate openly and effectively with our stakeholders.
We will seek always to build trust, show respect, and perform with integrity.
We manufacture our products so that the rest of the world can depend on them.
Our products are manufactured with the primary consideration of the safety and health of our customers, product users, employees, and others who may be affected.
We will treat employees fairly and use employment practices based on equal opportunity for all employees. We support and pursue lifelong learning.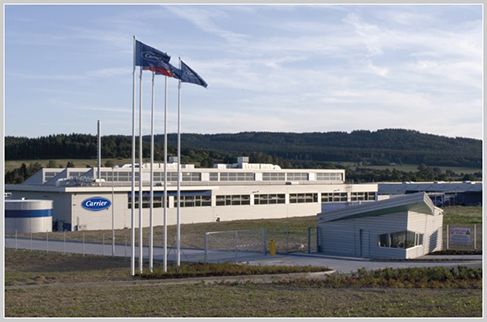 Myto plant Czech Republic
Safety first
SAFETY 1st or Safety in first place is the main motto of all UTC plants. Our company also regards the creation of safe conditions that pose no threat to health for their employees as a decisive factor of success. Our ENVIRONMENT, HEALTH and SAFETY (EH&S) goals are:
1. to work with no accidents
2. to sort and recycle waste
3. to respect local laws and regulations
4. to manufacture using sustainable materials wherever possible.
We invest a great deal of resources in protective equipment, development of new safety technologies and training. This helps us to minimize risks and accidents. Our safety standards go beyond those required by Czech legislation.
Sustainability
At UTC Climate, Controls & Security, sustainability leadership is something that comes naturally. Our founders were inventors. Our brands pioneered industries. Our products changed the world. And along the way, a focus on sustainability and preserving natural resources has endured as a guiding principle.
From fueling the green building movement globally to improving the cold chain and feeding a growing planet, UTC Climate, Controls & Security is making our world a better place to live today — and for generations to come.