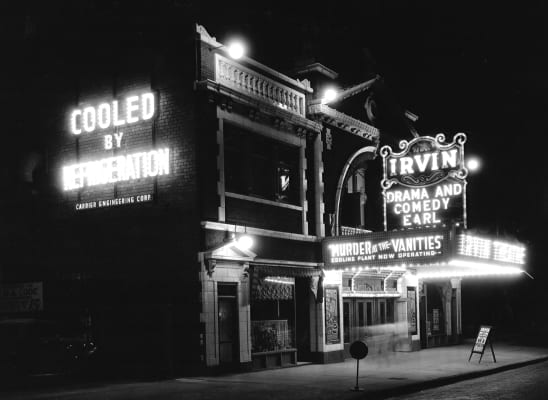 Weathermakers To The World
Since 1902, Carrier has cultivated a history of proven innovation in the heating, air-conditioning and refrigeration industries, enabling global comfort and efficiency.
1876-1902
The Invention That Changed the World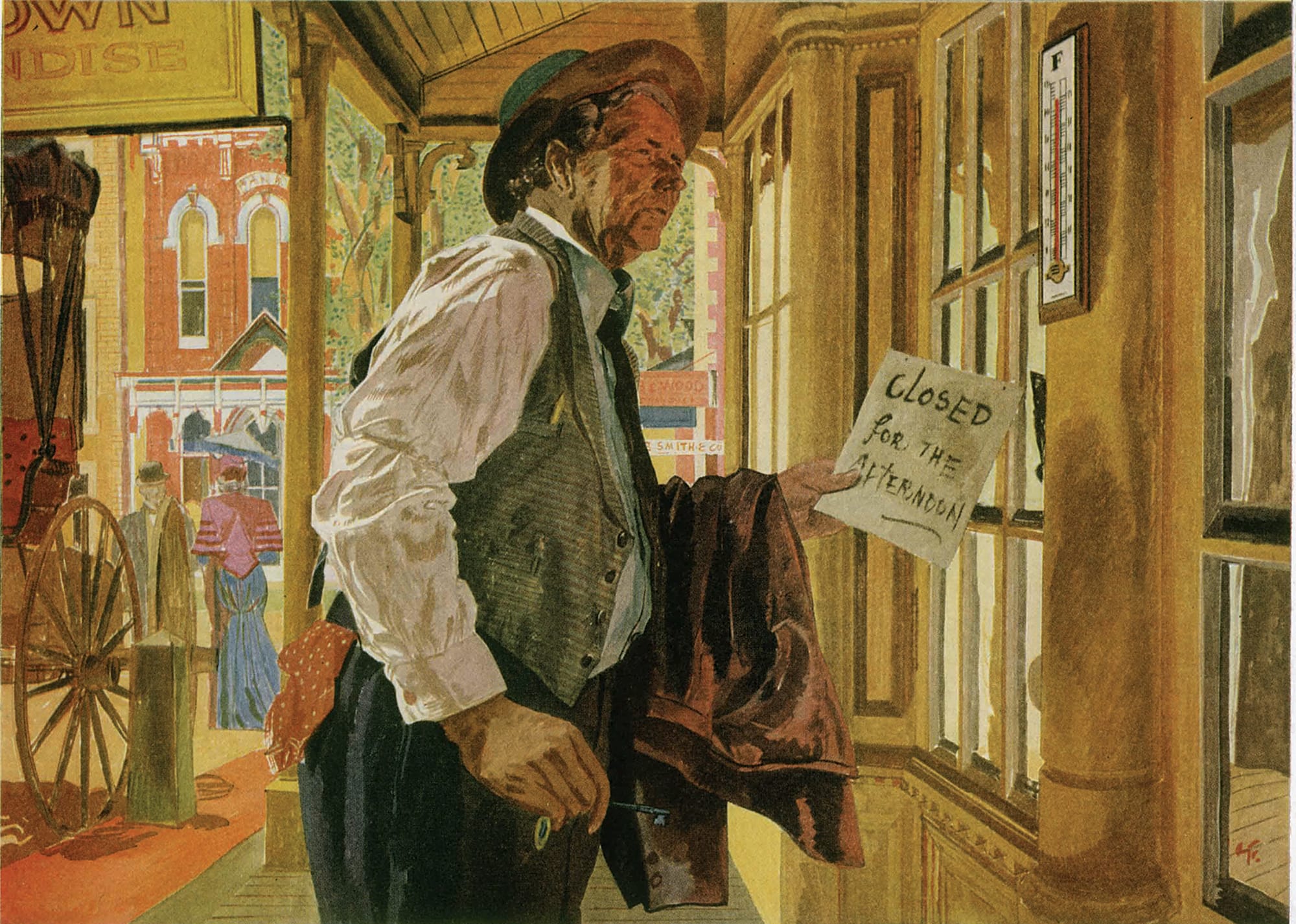 SVĚT PŘED CHLAZENÍM
Před vynalezením moderní klimatizace horké, parné počasí často znamenalo ztracené pracovní dny a bezesné noci.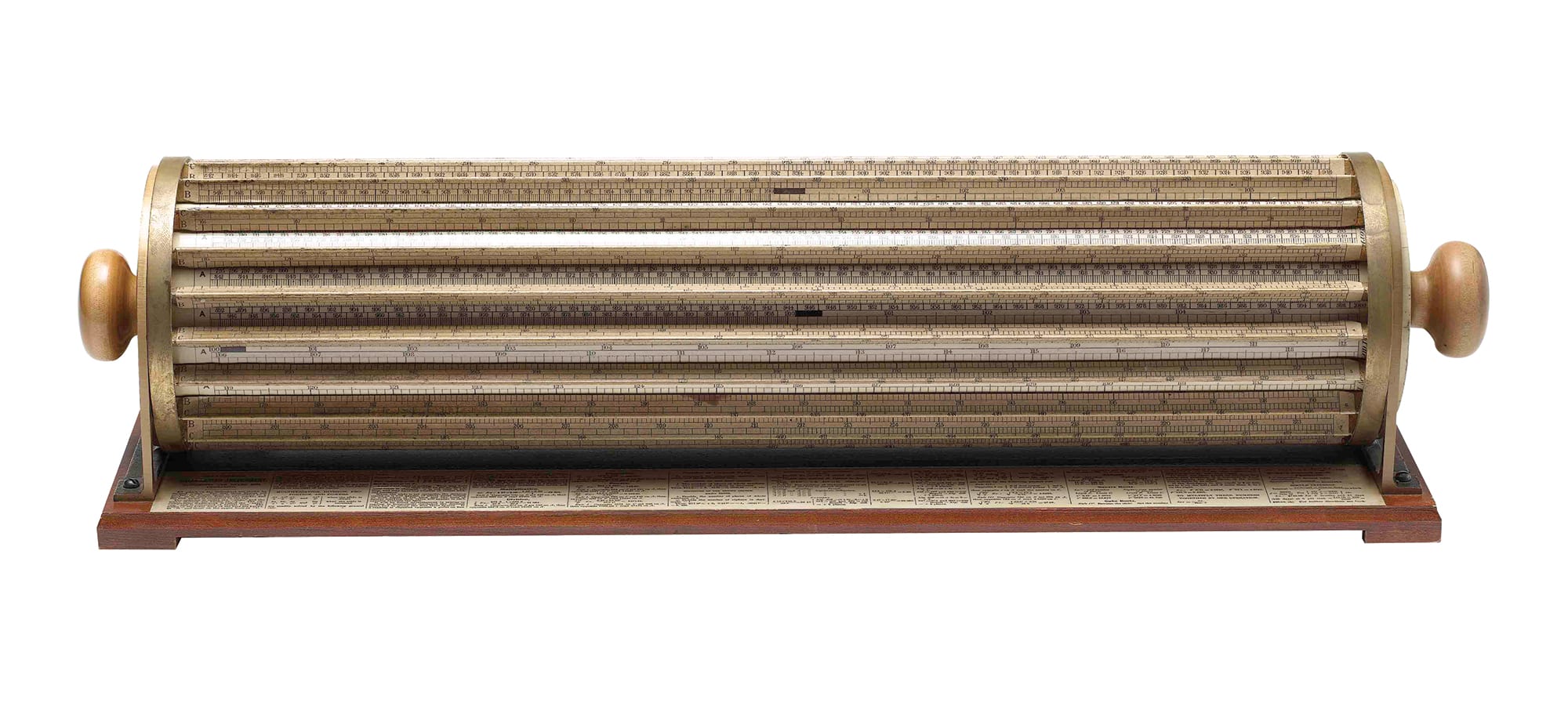 Slide Rule
Logaritmické pravítko Willise Carriera, kruhový výpočetní nástroj, bylo patentováno v roce 1881 a vyráběla je firma Kueffel & Esser. Uprostřed logaritmického pravítka je válec, neboli posunovátko, který obsahuje několik stupnic. Při pečlivém vyrovnání stupnic lze dosáhnout přesnosti moderní kalkulačky. Ve společnosti Carrier byl tento nástroj používán k výpočtu řízení rosného bodu, což byl průlom, který se stal základem pro vynález moderní klimatizace.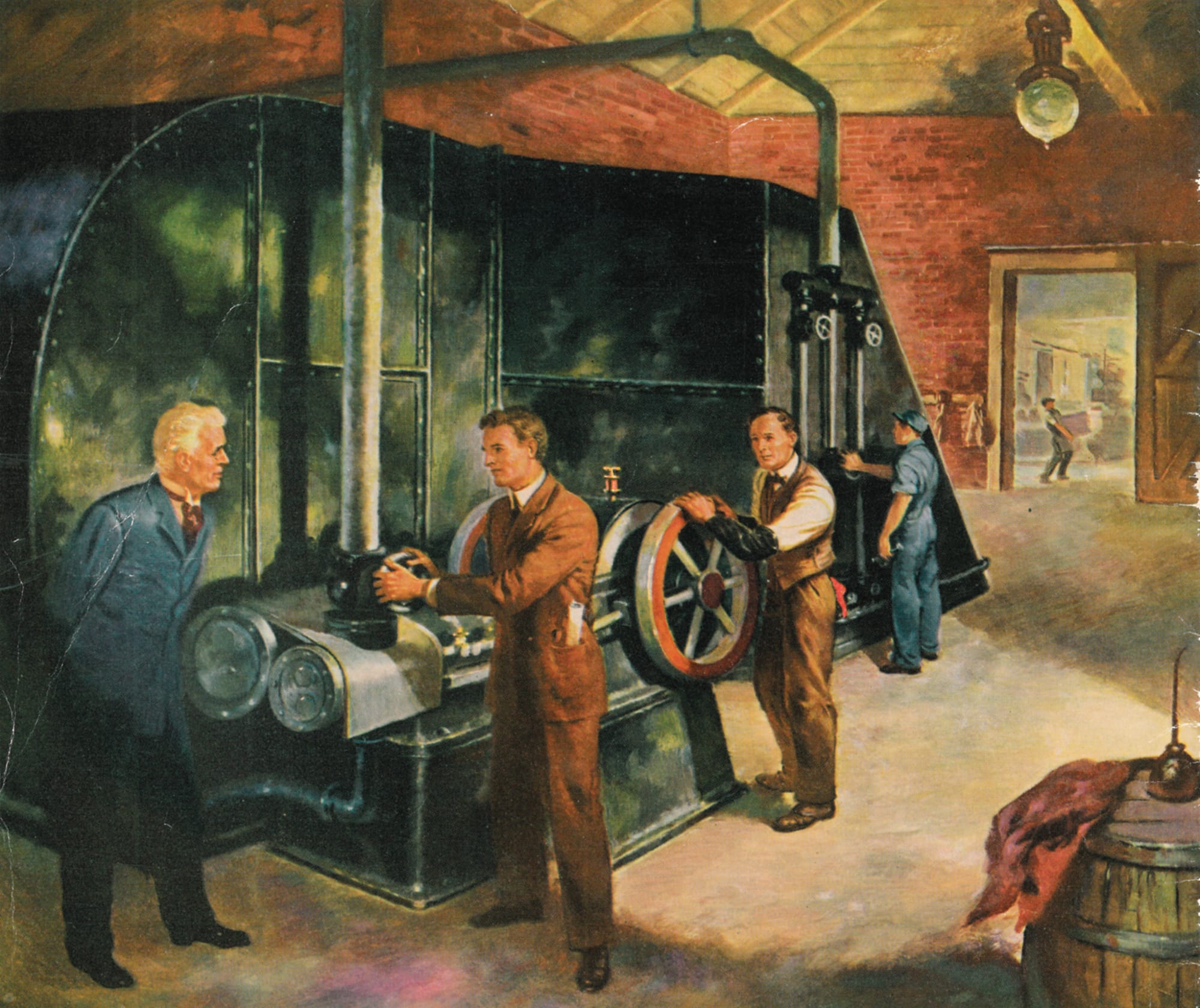 STARTOVÁNÍ MOTORU
Willis Carrier startuje motor, jenž bude pohánět první moderní systém klimatizace na světě. Nainstalován byl v létě roku 1902 v tiskařském závodě Sackett & Wilhelms v newyorském Brooklynu. Umělcova konceptualizace se objevila v srpnovém vydání roku 1954 časopisu Steelways, kde bylo uvedeno, že díky Carrierovi "se klimatizace rozšířila průmyslem jako chladivý vánek".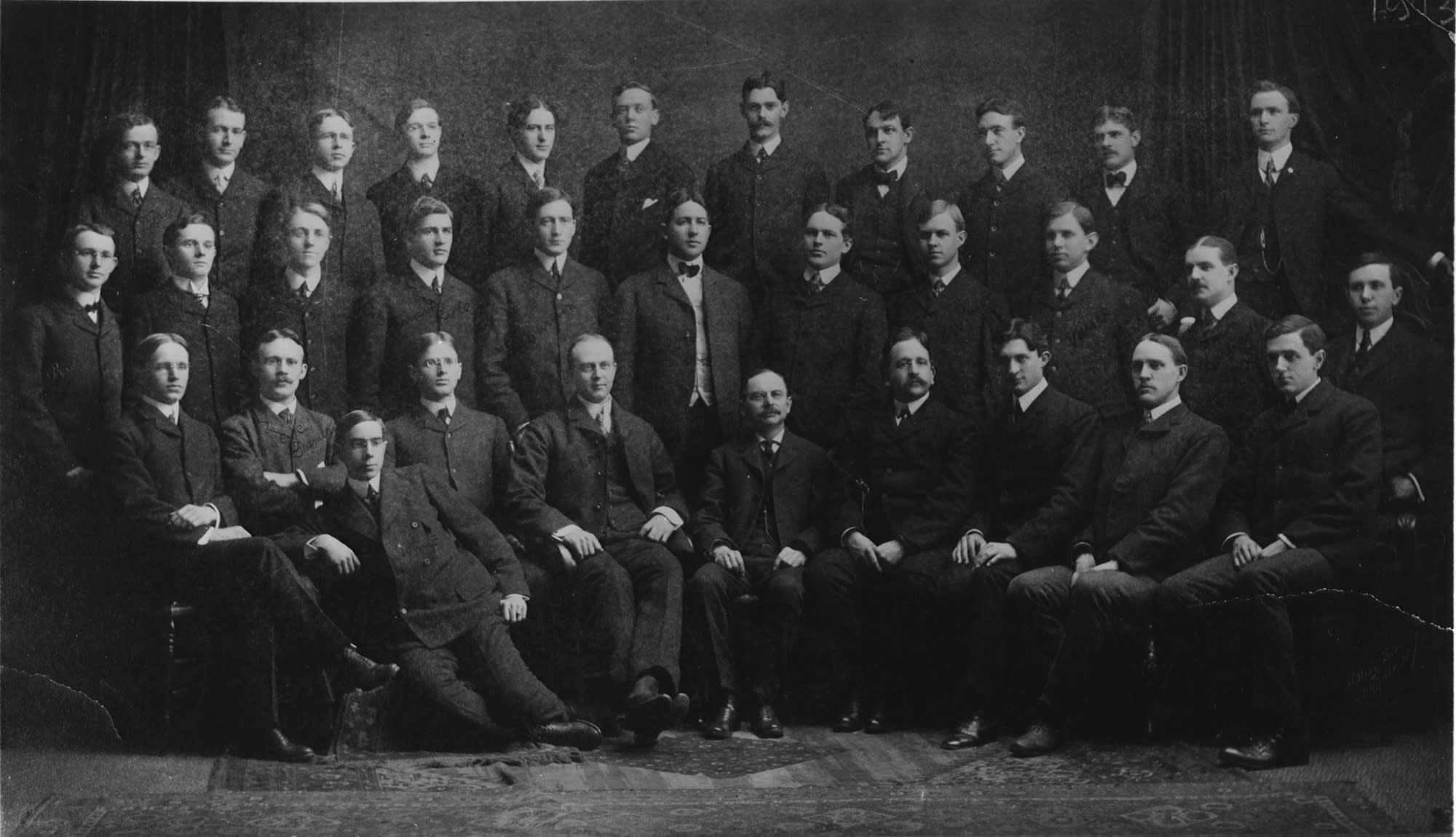 CARRIEROVY ZAČÁTKY
Na skupinové fotografii techniků společnosti Buffalo Forge Company je Willis Carrier (spodní řada, třetí zprava) a jeho budoucí obchodní partner J. Irvine Lyle (prostřední řada, šestý zleva). Carrier, Lyle a dalších pět spolupracovníků založí v roce 1915 společnost Carrier Engineering Corporation jako samostatný subjekt.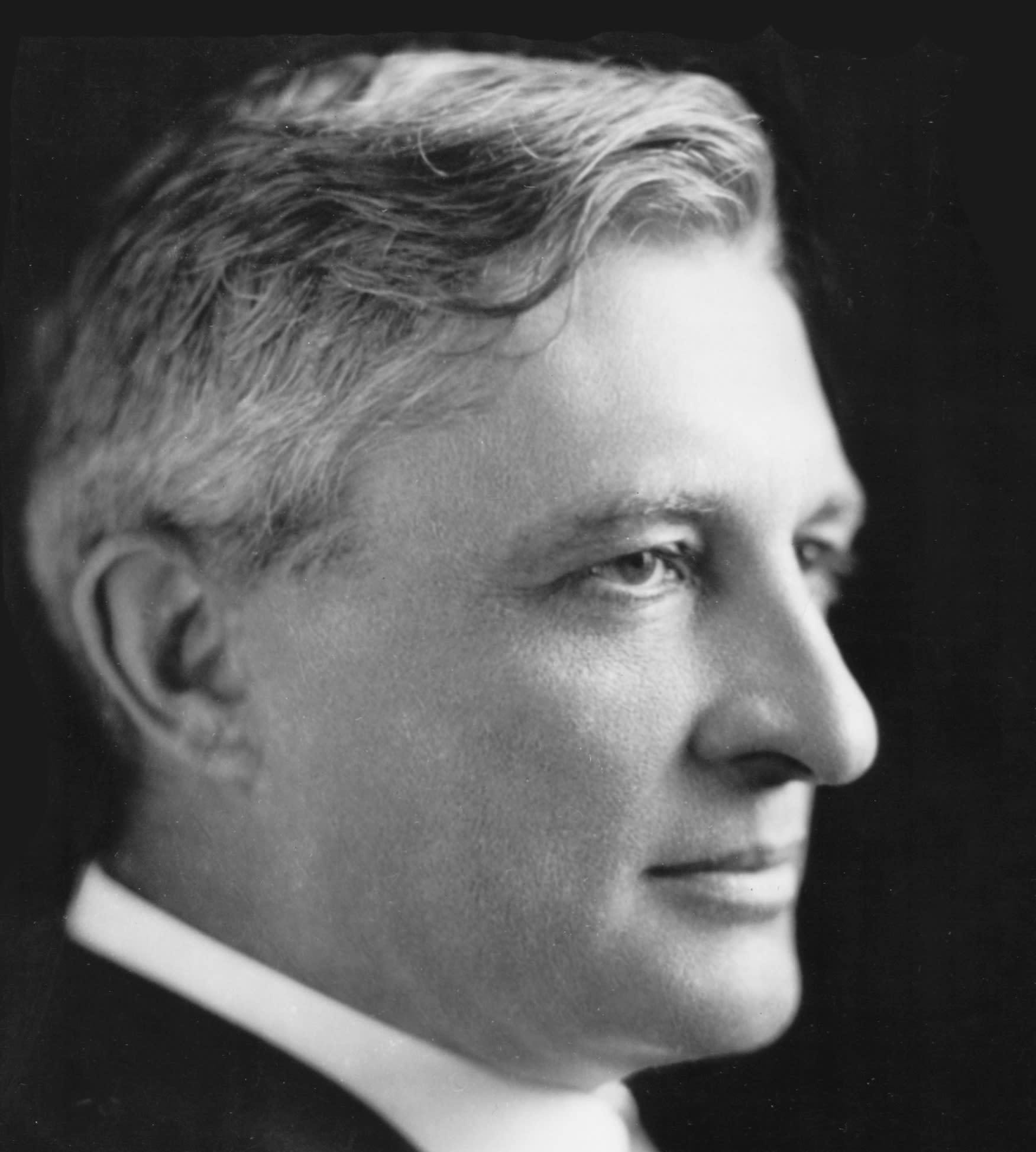 DR. CARRIER, "ŠÉF"
Vynález moderní klimatizace v červenci roku 1902 byl teprve začátkem. Přínos Willise Carriera jednak pro efektivní průmyslovou produkci a jednak pro dokonalejší osobní komfort byl během následujících 50 let natolik komplexní, že se Carrier proslavil jako "otec klimatizace".
1903-1914
The Launch of Carrier® Air Conditioning of America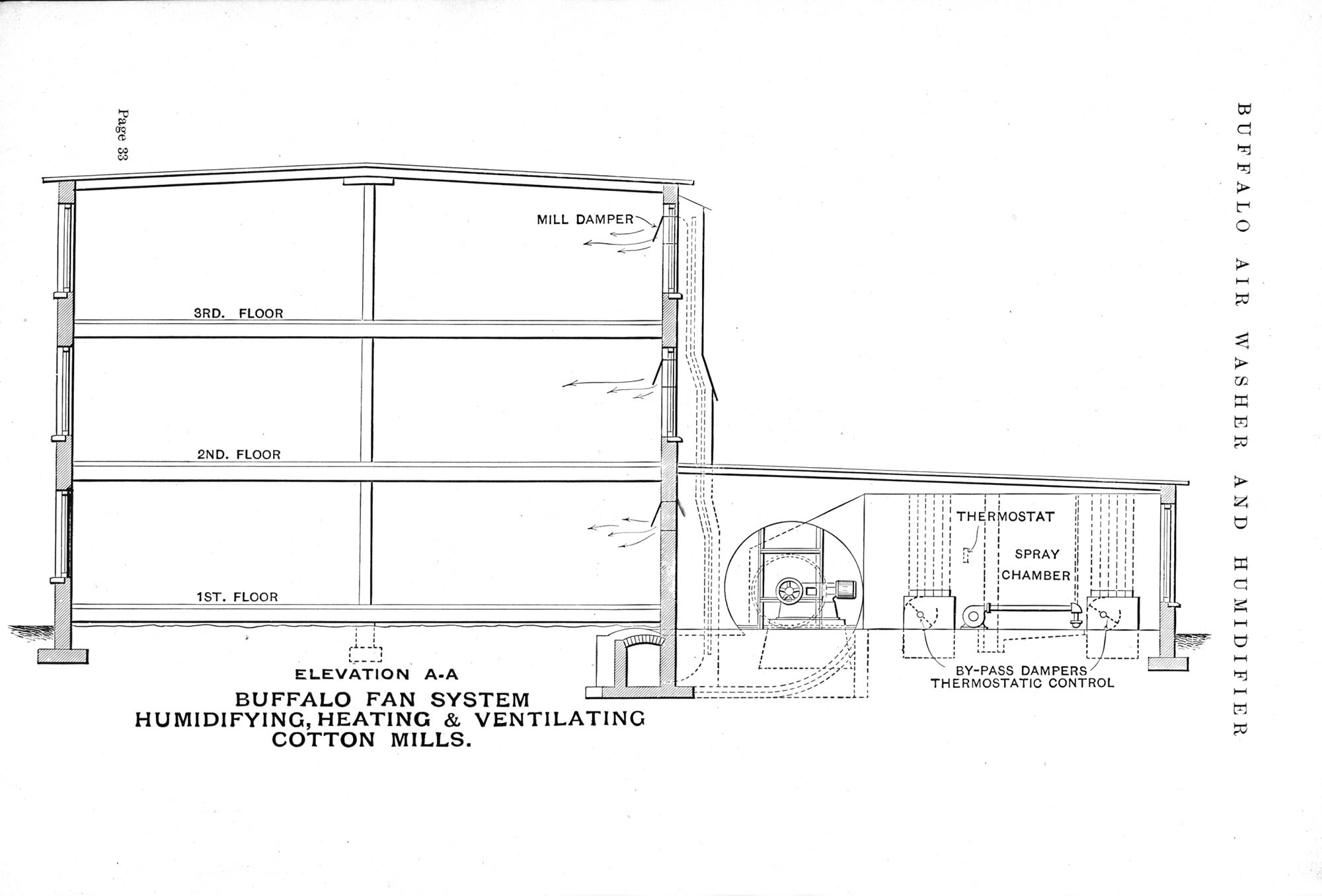 PRVNÍ CENTRÁLNÍ SYSTÉM
Společnost Buffalo Forge Company prodala Carrierův "přístroj pro zacházení se vzduchem" do továrny Chronicle Cotton Mills v městečku Belmont v Severní Karolíně a upravila jej pro teplovzdušný ventilační systém mlýnů. Tak vznikl první průmyslový zvlhčovací systém s "centrální stanicí".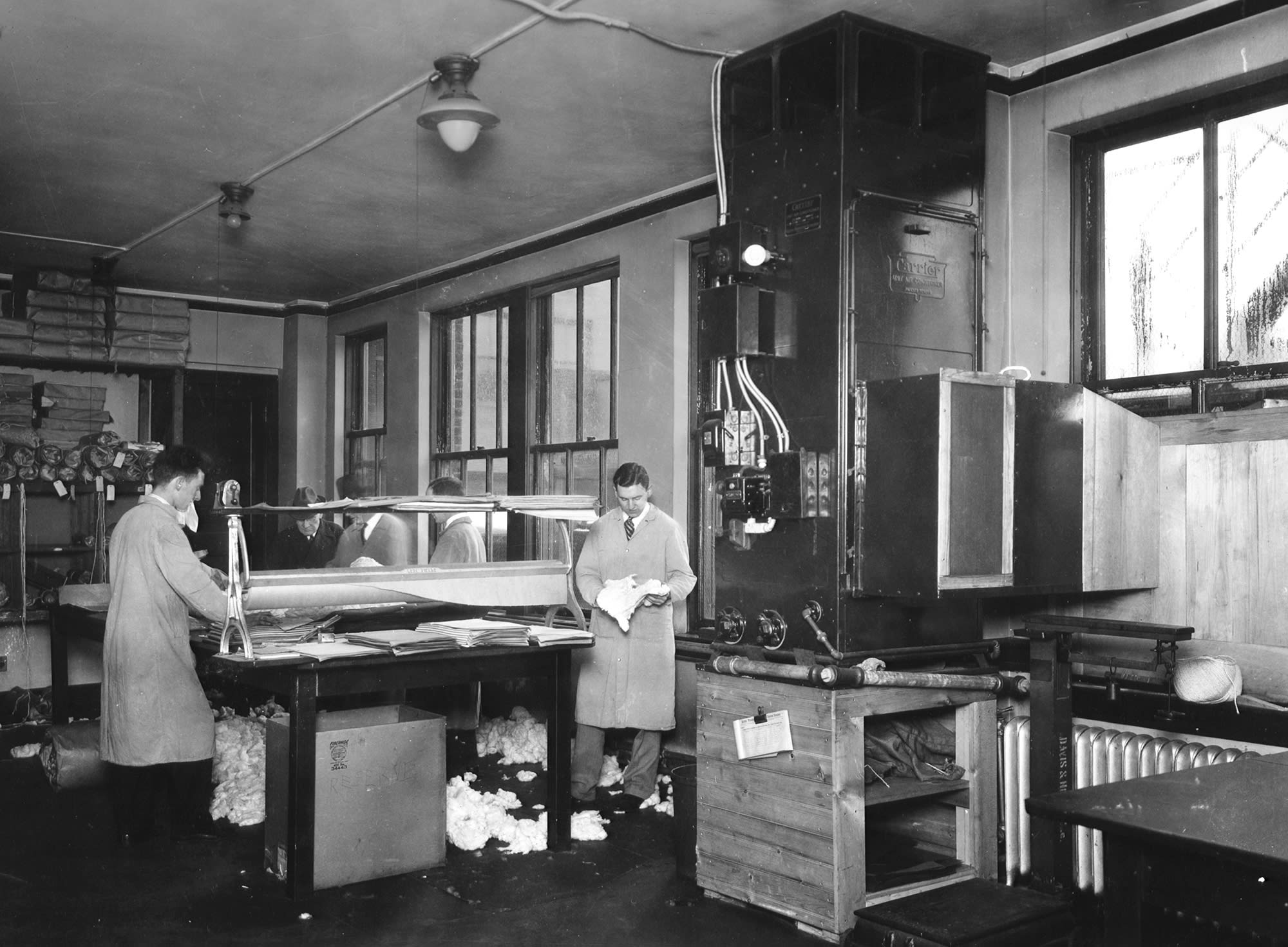 Textile Plants Adopt A/C
The textile industry was among the earliest and most enthusiastic adoptees of modern air conditioning. Here, buyers for New England Cotton work in a clean, efficient environment.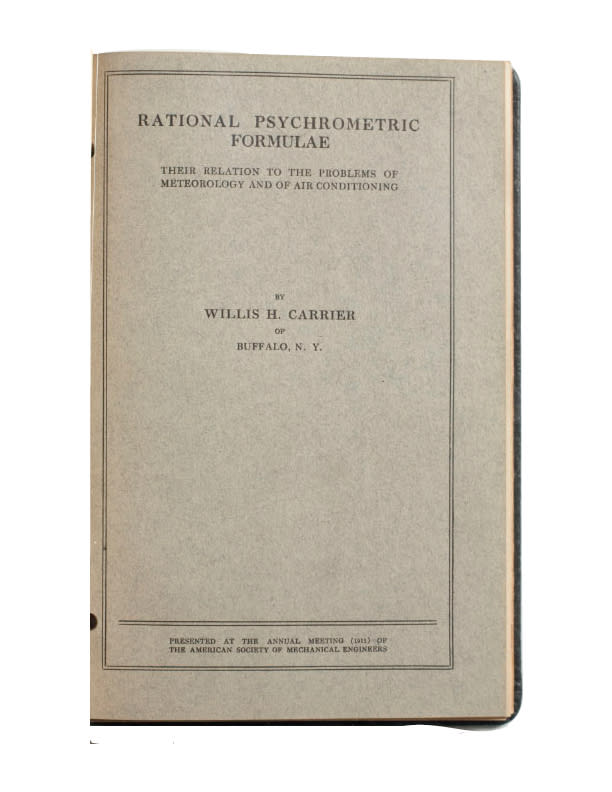 The Magna Carta
Willis Carrier's Rational Psychrometric Formulae brought science to what had been the often hit-or-miss design of air-conditioning systems, and in the process made Carrier an international name. The chart would be updated and reprinted regularly, serving as an essential tool to generations of engineers and remaining the basis of today's designs.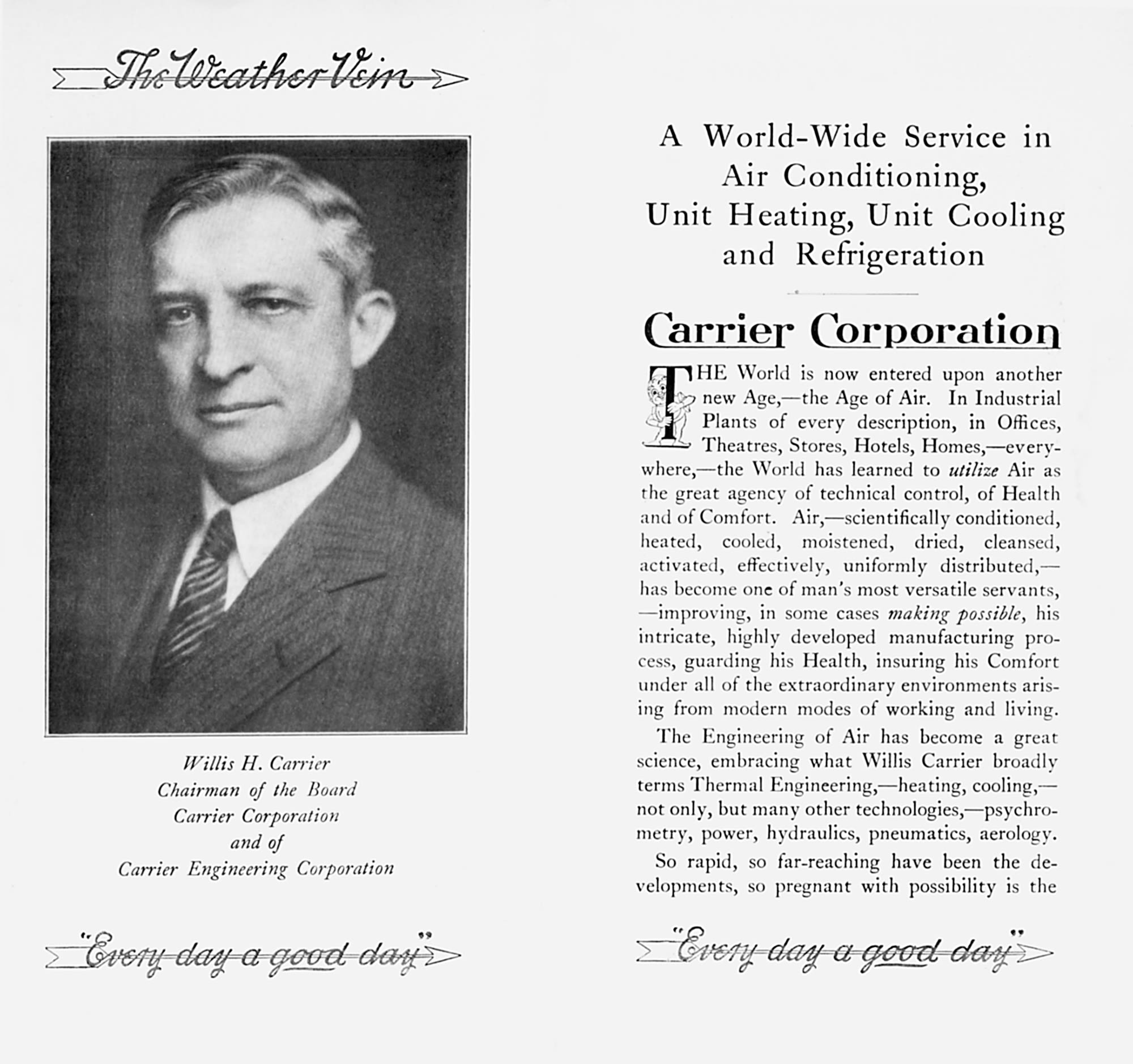 Carrier Around the World
Almost from the start, air conditioning became an international phenomenon, with important installations of equipment designed by Willis Carrier reaching from North America to Asia, Europe, the Middle East, Central and South America.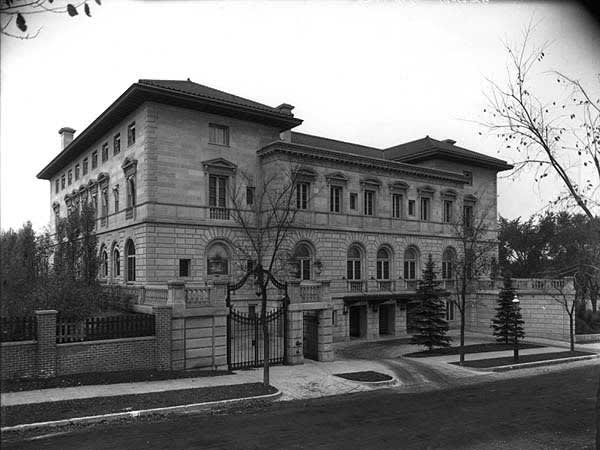 Home Comfort Begins
Carrier achieves the first application of air conditioning in a residence for the Charles Gates mansion in Minneapolis, Minnesota.
1915-1921
Manufactured Weather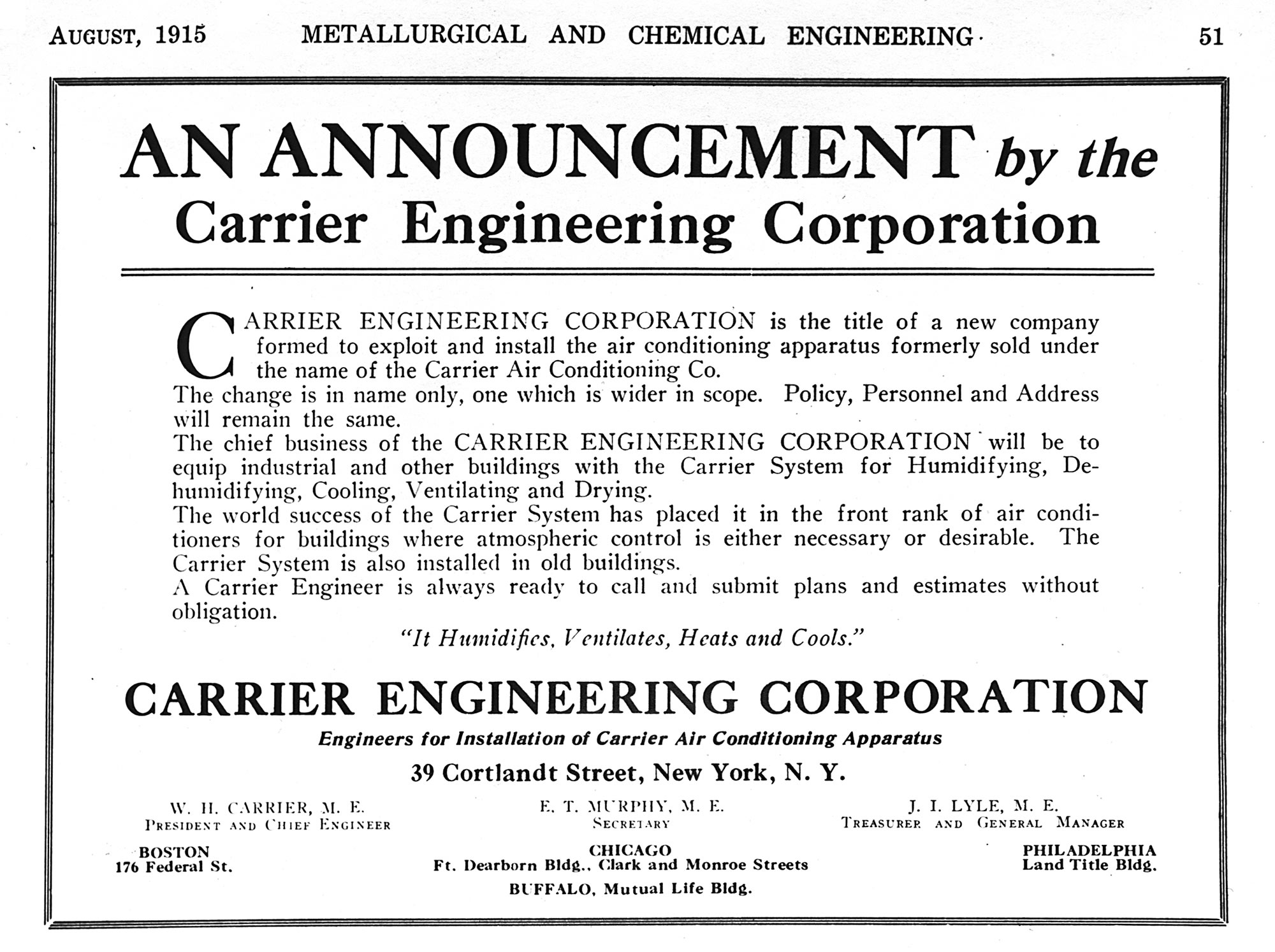 Carrier Engineering Corporation
Carrier Engineering Corporation had talented engineers and bright prospects, but little capital. Promoting the business and booking sales were essential activities in the company's first few months of existence.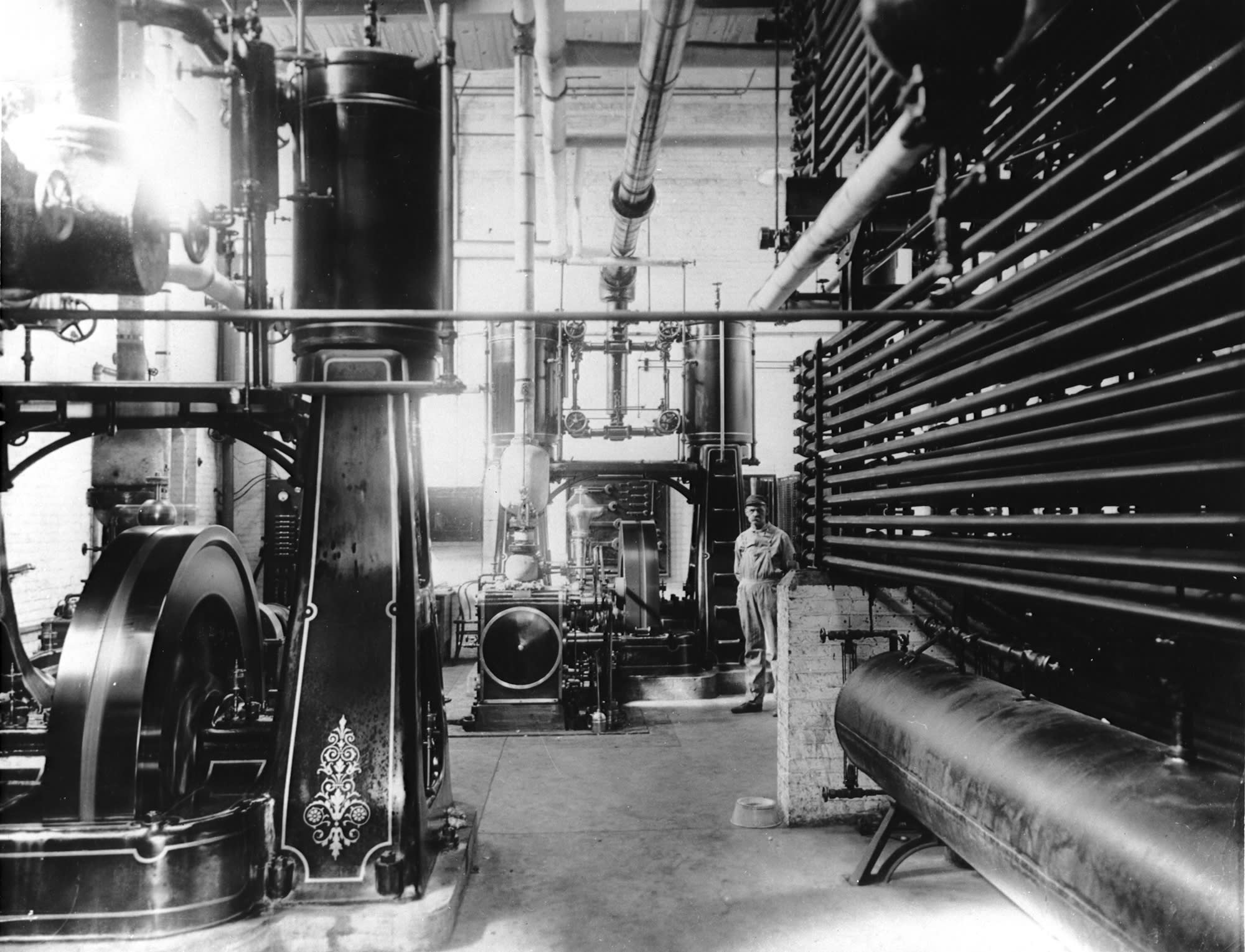 Contributing to the War Effort
Carrier's installation of modern air conditioning at the International Arms and Fuse Company in New Jersey was representative of the sophisticated work that the company performed during World War I, drastically improving the efficiency of workers.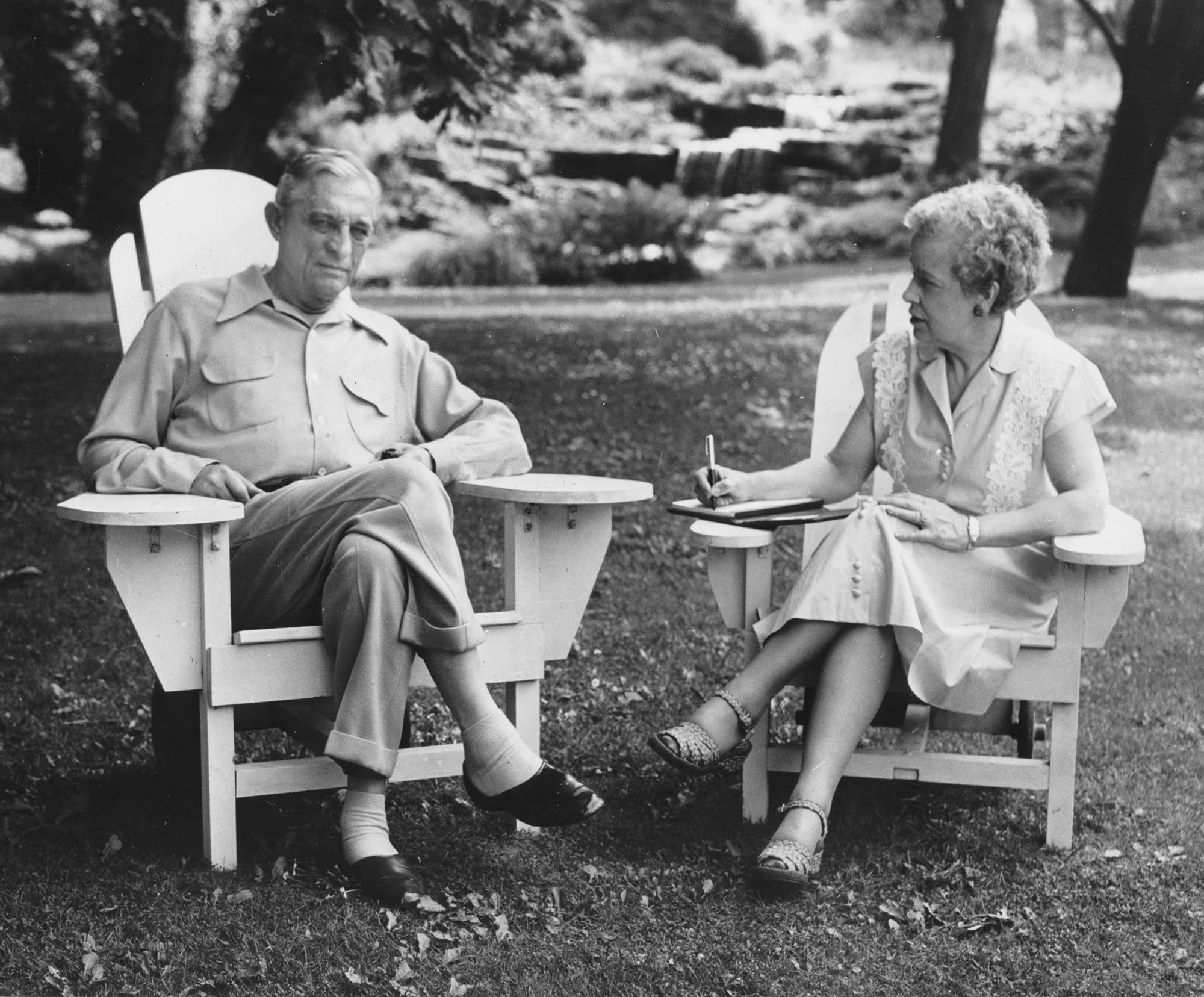 A Woman Engineer
Carrier hires Margaret Ingels as America's first woman air-conditioning engineer, right around the time that the decision to allow U.S. women the right to vote was being debated by lawmakers. True to Carrier's pioneering spirit, she was the subject of several articles in national magazines and served on President Herbert Hoover's Conference on Home Building and Home Ownership in the late 1920s. Ingels also wrote Willis Carrier's biography, published in 1952.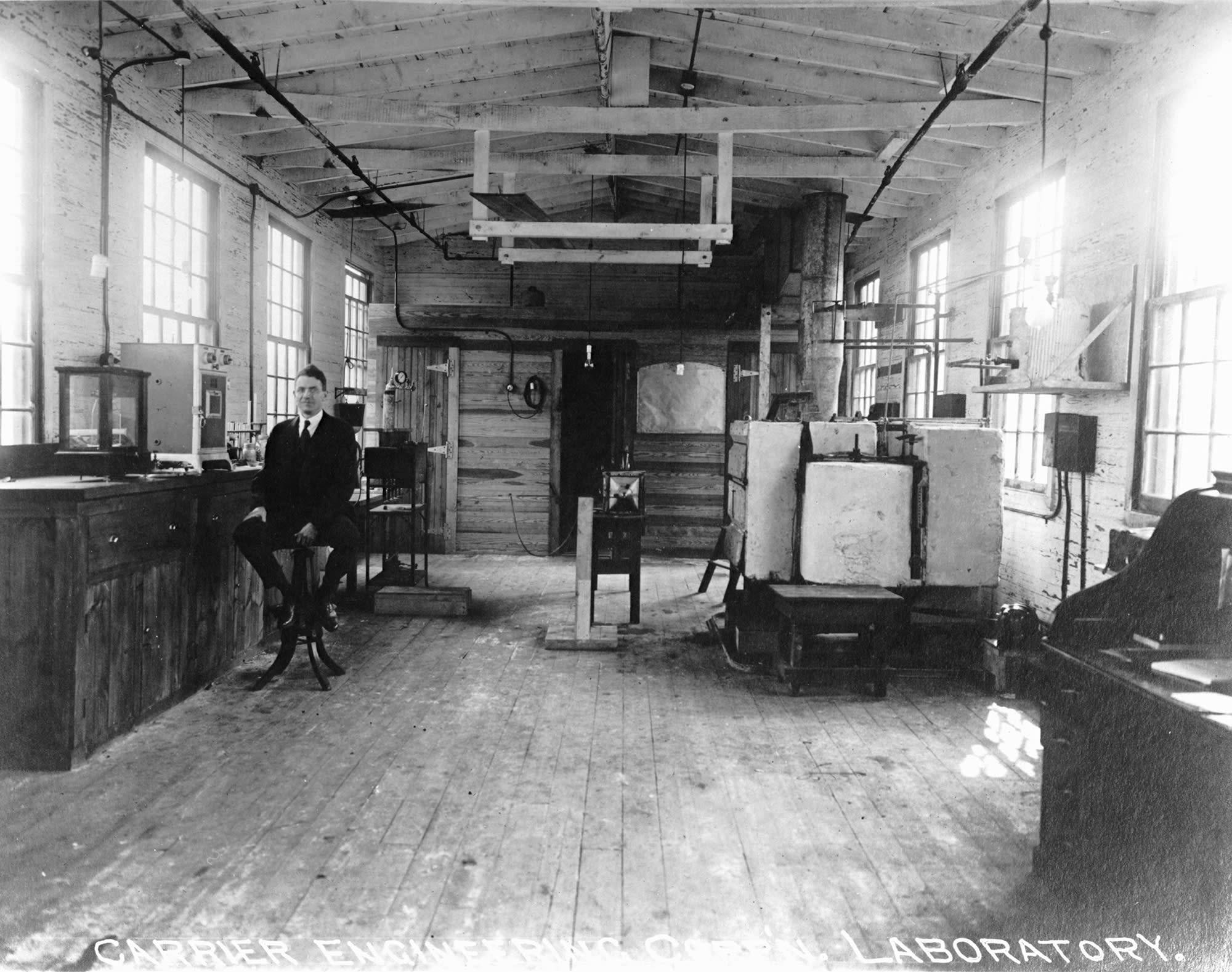 Newark Research Lab
This iconic photo of Carrier co-founder Alfred E. "Ned" Stacey shows him seated in the company's Newark, New Jersey, research laboratory shortly after its founding in 1918.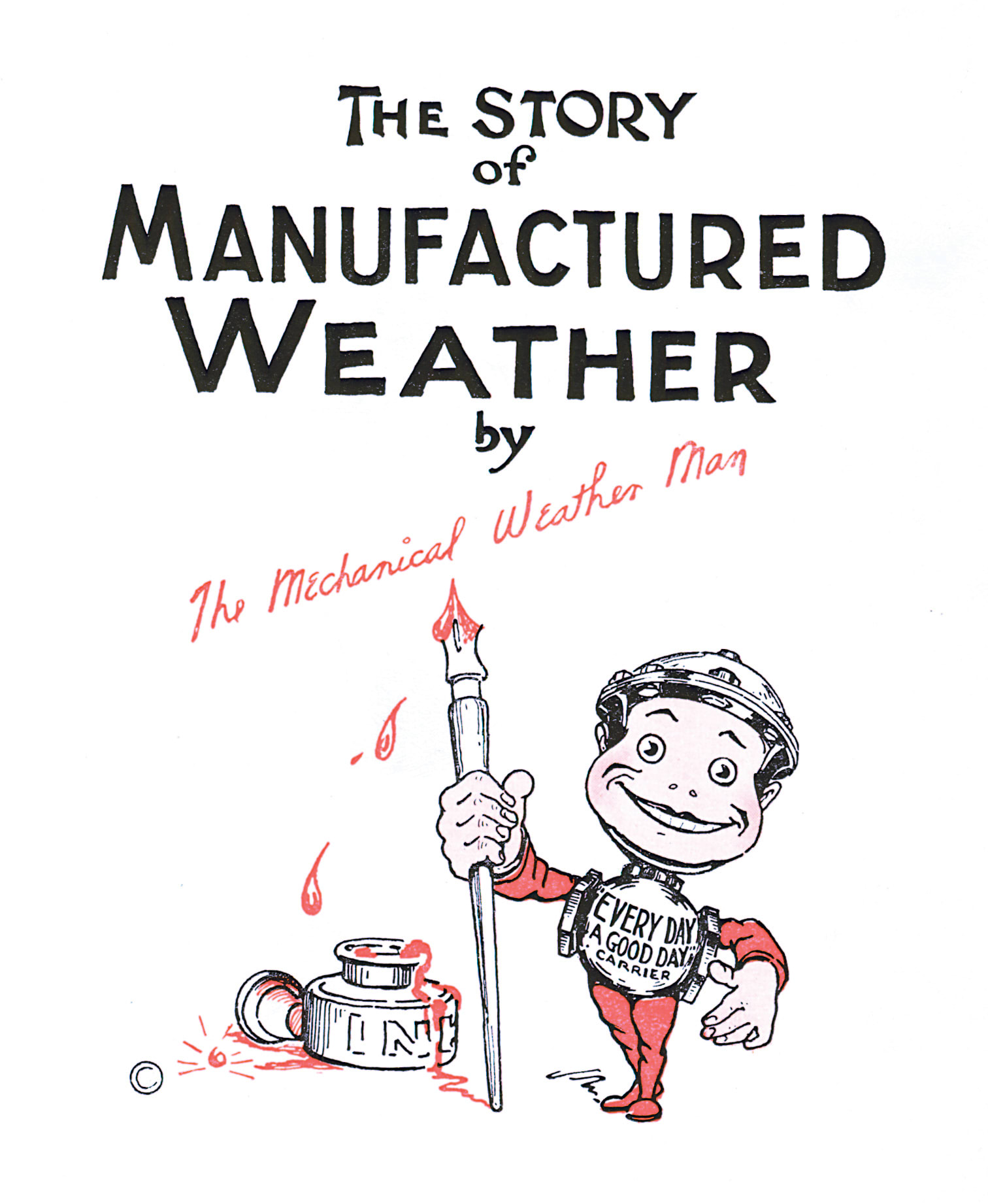 A Mechanical Weather Man
The Mechanical Weather Man authored his own book (with an assist from Carrier's president, J. Irvine Lyle) in 1919, demonstrating the benefits of Carrier's modern air conditioning in dozens of industries.
1922-1929
Beyond the Factory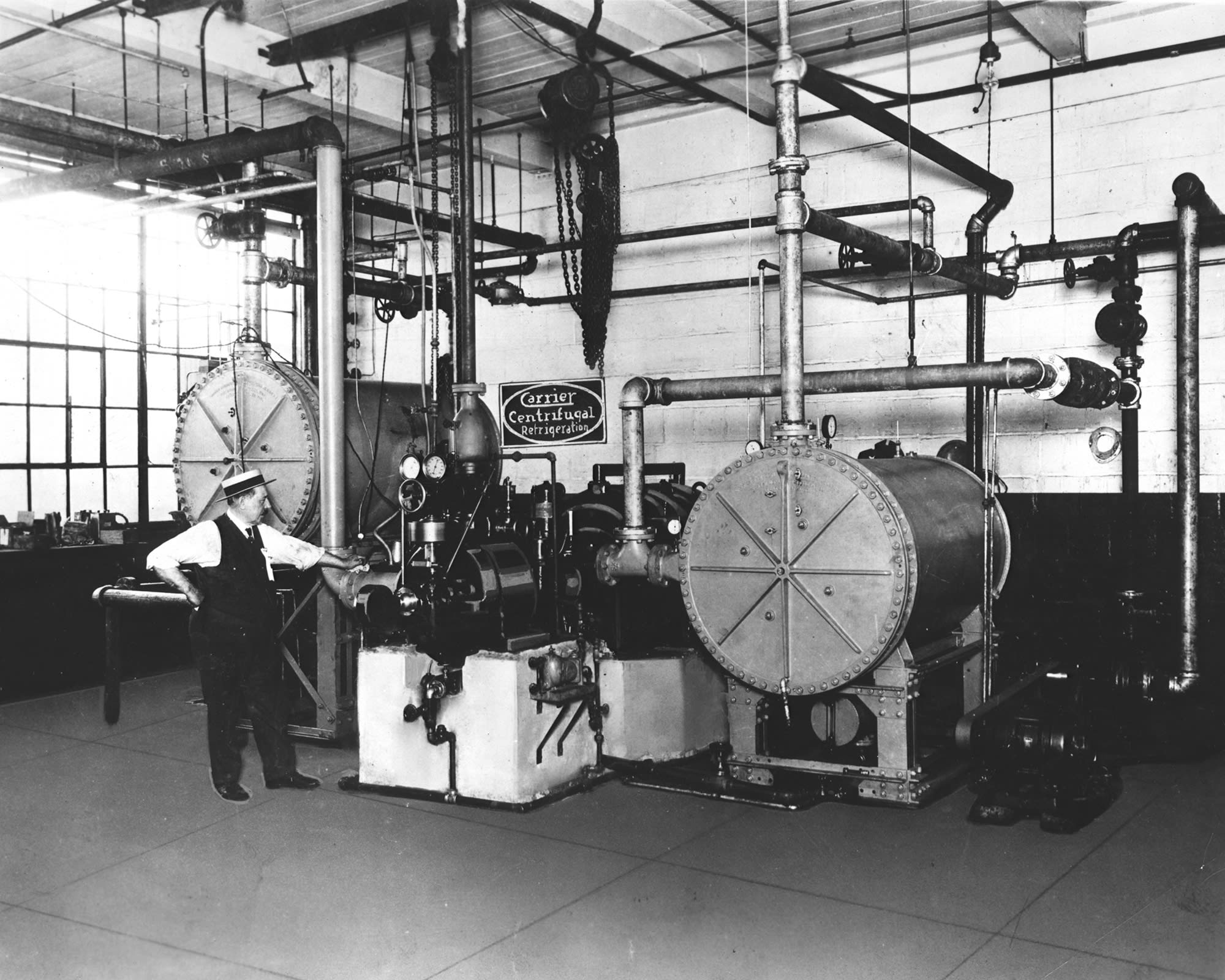 Centrifugal Chilling Takes Off
In 1922, Carrier unveiled the first centrifugal chiller, which opened the door to large-scale comfort air conditioning.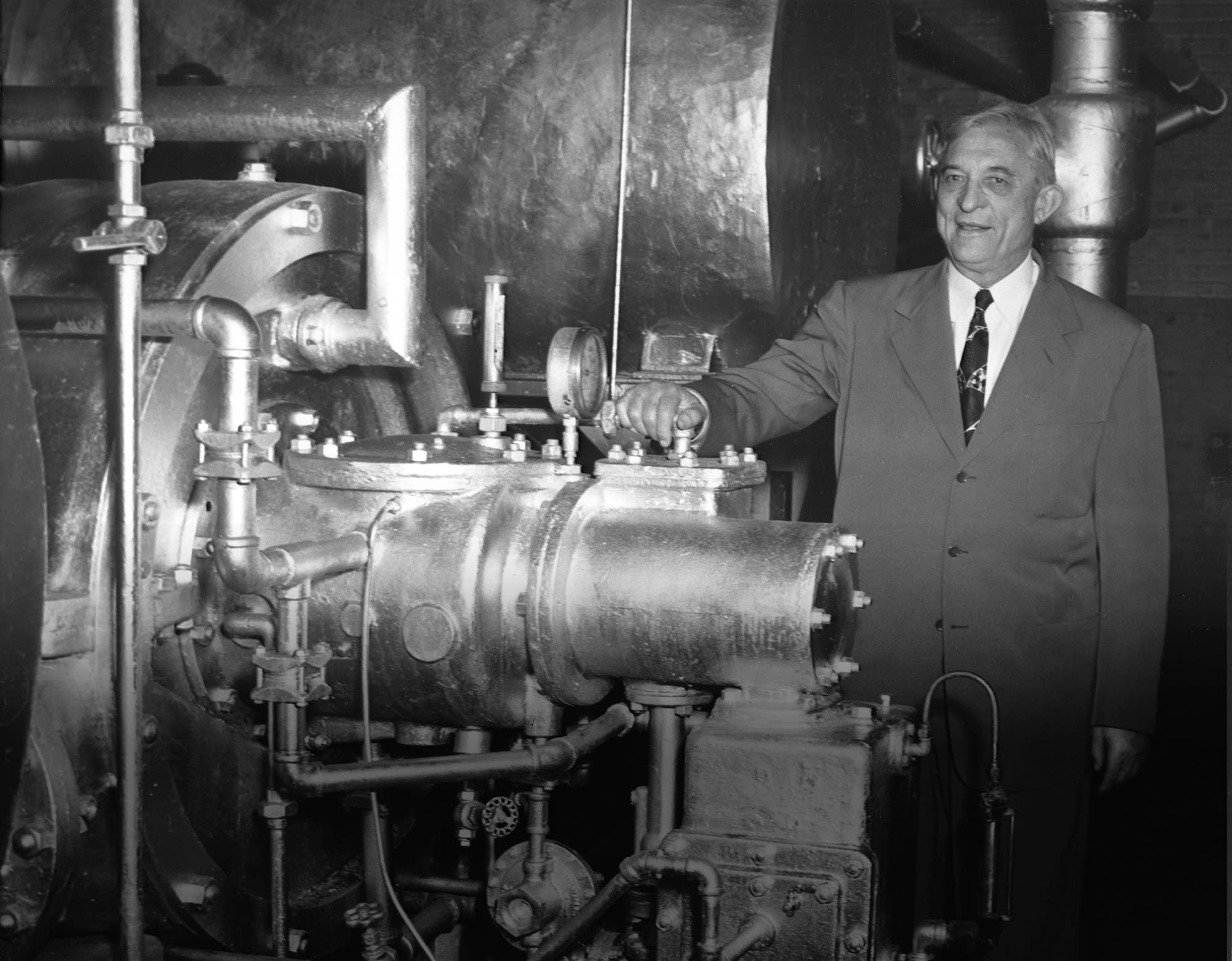 On the Way to 2,000
On the same day in 1950 that Carrier Corporation completed its 2,000th centrifugal refrigeration machine, Willis Carrier, Chairman Emeritus, visited the Onondaga Pottery Company in Syracuse, New York to inspect his first centrifugal, completed in 1922. The Chief found it in perfect working condition. This picture is thought to be among the last taken of Carrier.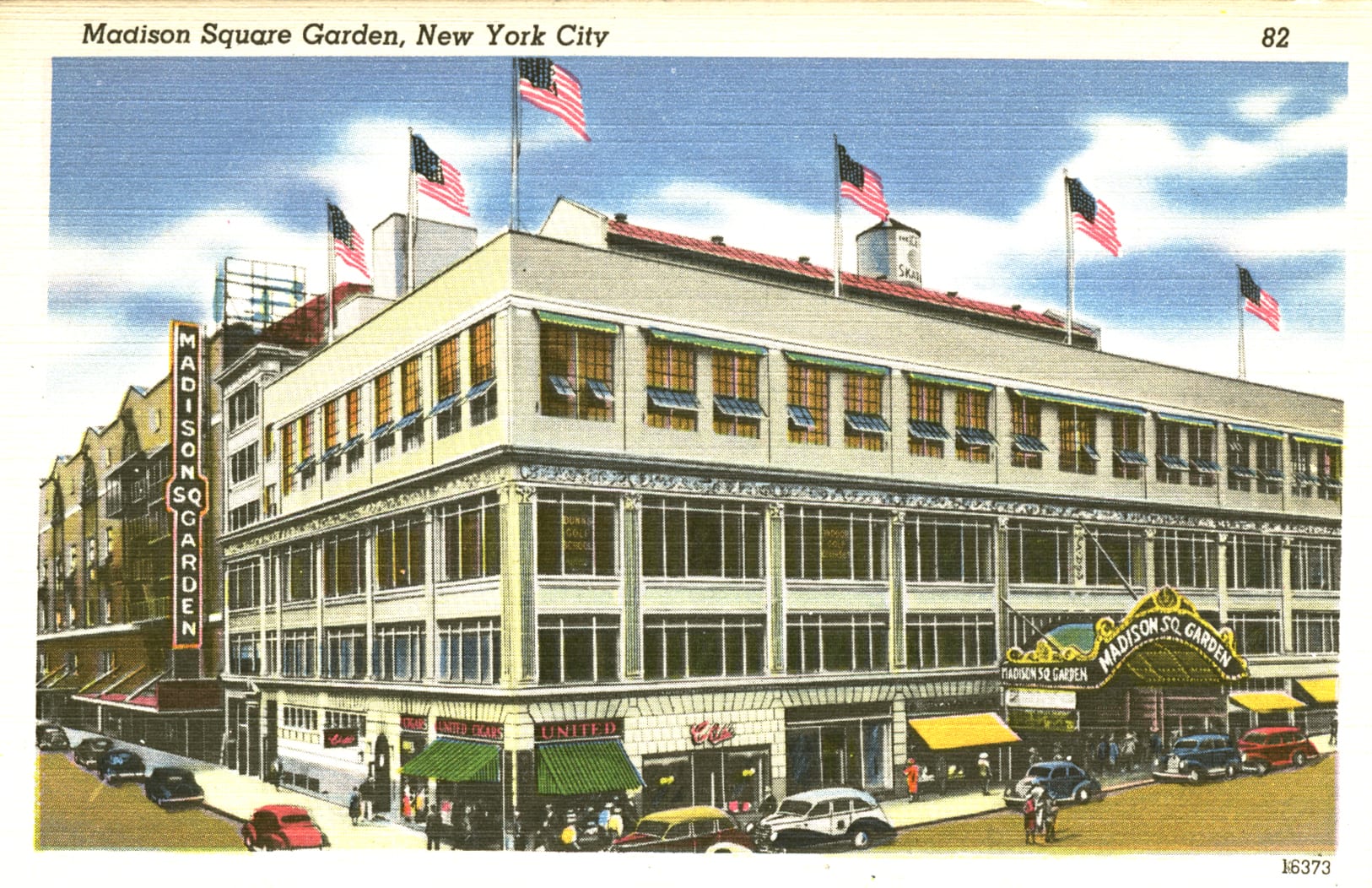 Indoor Ice
New York City's "new" Madison Square Garden opened in 1925, employing Carrier centrifugal chillers to cool its patrons and produce a perfect ice surface for professional hockey.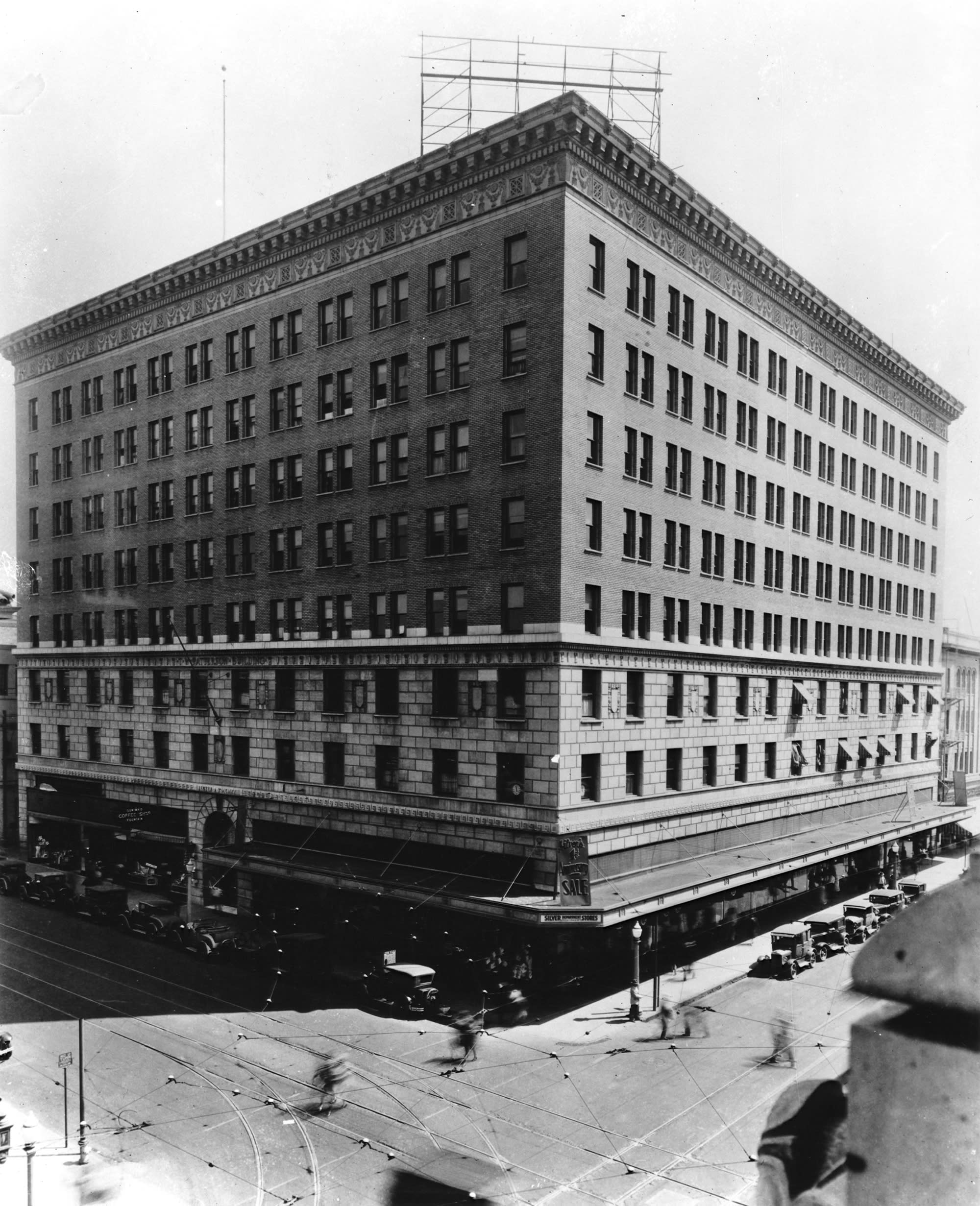 Taking Comfort Skyward
With Carrier centrifugal chiller equipment in the basement, and air conditioning on the roof, the T.W. Patterson Building in Fresno, California, cooled floors two through seven for its tenants, becoming Carrier's first multi-story installation.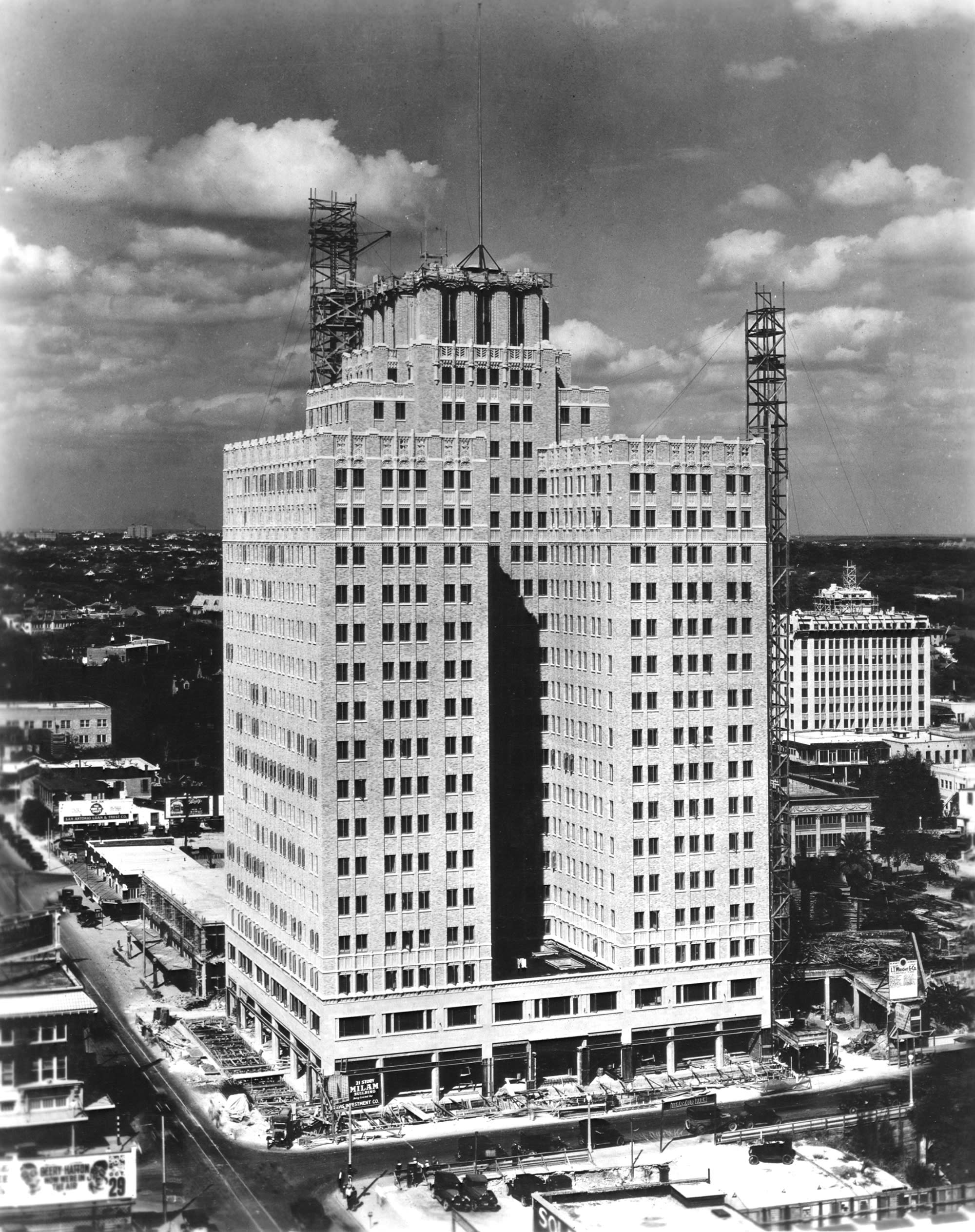 Central Air Goes Vertical
The construction of the Milam Building in San Antonio, Texas, included Carrier central air conditioning, making it the first skyscraper to install comfort cooling as it was built.
1930-1940
Weathermakers to the World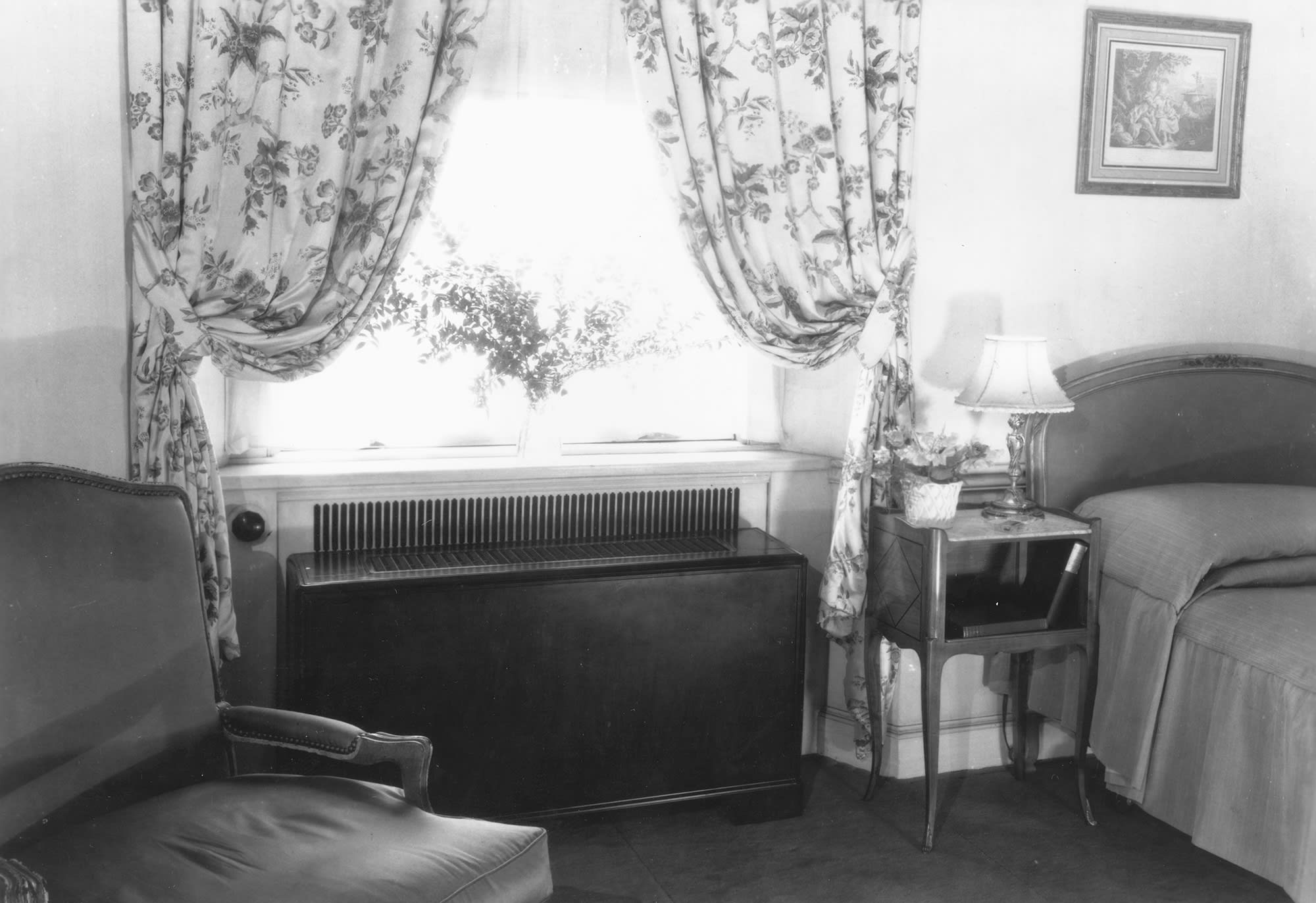 Movin' On Up
In March 1930, Carrier recorded the first sale of its window-sill-height Weathermaster units to the Superheater Company of East Chicago, Indiana, to air condition the second floor of a two-story building. In August, the California Bank of Los Angeles contracted for 490 Weathermasters to air condition its 15-story building. The U.S. Supreme Court was also cooled using 180 Carrier Weathermaster units.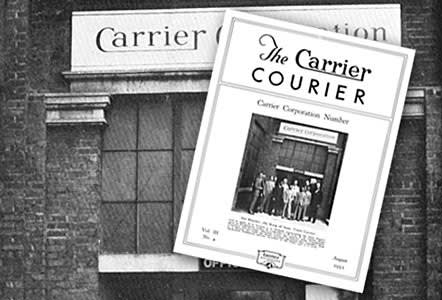 Thailand Comes to Carrier
The August 1931 Carrier Courier featured a picture of His Majesty, King Prajadhipok of Siam, with Willis Carrier and a number of company senior executives during the King's visit to Carrier's Newark facility. Since that day, Carrier has been a leading supplier of air conditioning to the people and industries of Thailand.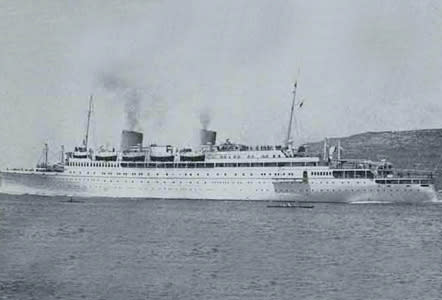 Carrier Takes to the Seas
In 1931, the M.V. Victoria, a 13,400-ton Italian motorship designed to run from Italy to Egypt, became the first vessel to make its maiden voyage equipped with Carrier air conditioning.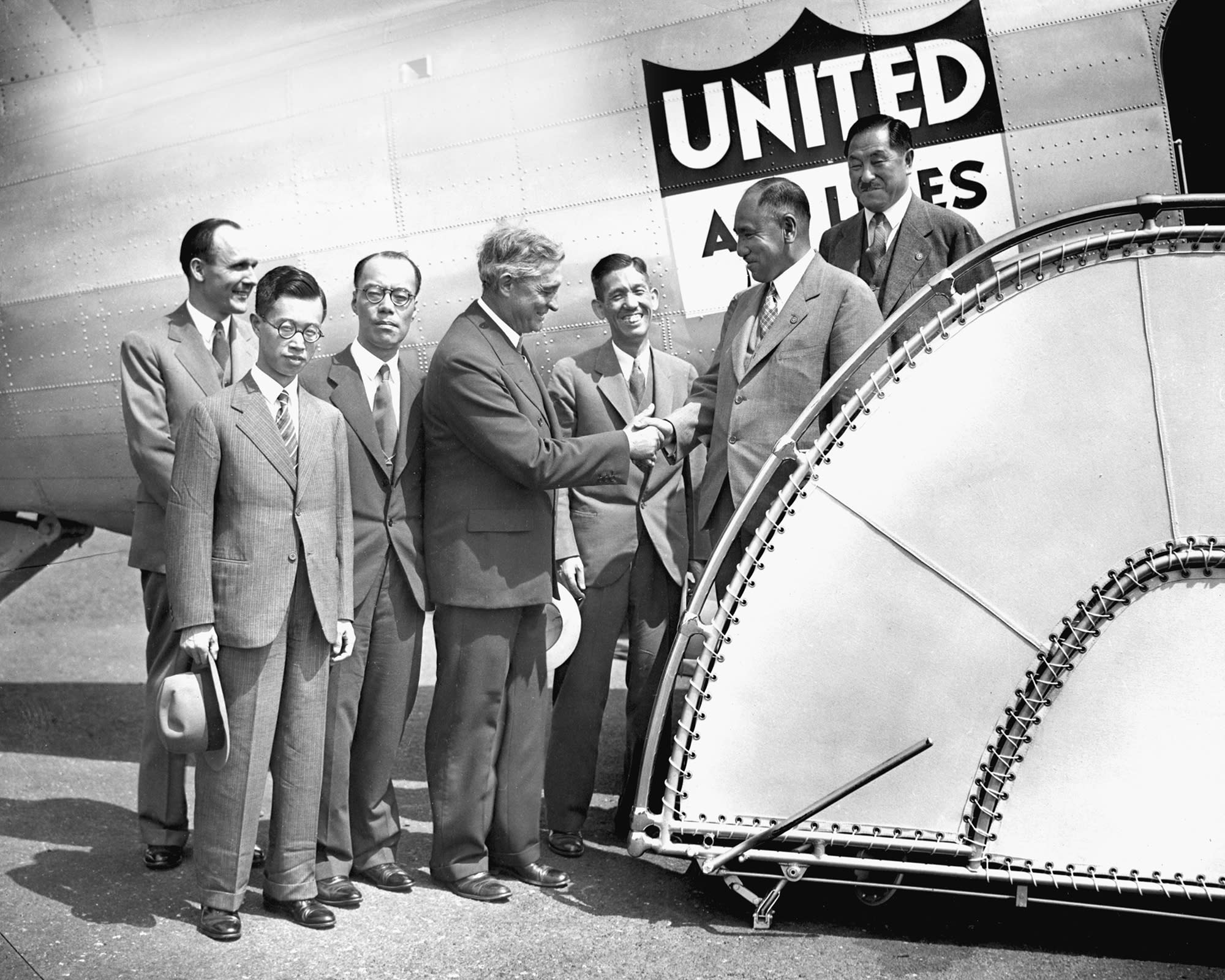 预见未来
从1907年威利斯·开利的空调设备销售给国际客户——横滨富士丝织公司,与日本保持着密切的联系。
The Igloo of Tomorrow
When New York City organizers established a World's Fair committee in 1935, they adopted the motto "Building the World of Tomorrow" and set about attracting companies and technologies that provided for "individual fulfillment and human progress." Few fit this definition better than Carrier Corporation and modern air conditioning. The Fair opened in 1939 with nearly 1.3 million visitors flocking to the prominent "Carrier Igloo of Tomorrow" in the first 100 days. Inside the Igloo and in the adjacent Hall of Weathermakers, guests learned the steps involved in air conditioning, toured a modern food store using Carrier refrigeration, and viewed an exhibit with Carrier self-contained air conditioning.
1941-1950
Distinguished Service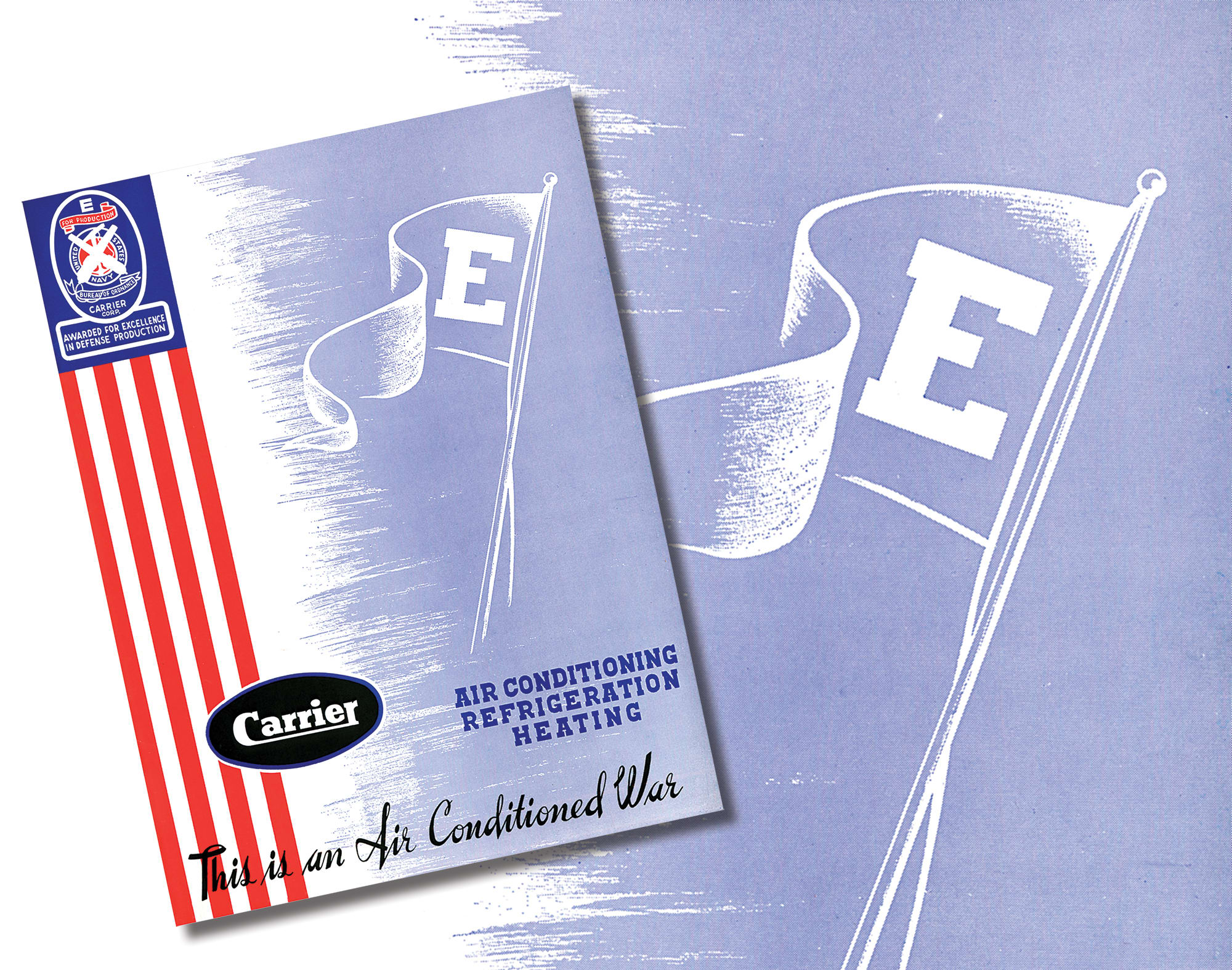 An Air Conditioned War
With its air conditioning products focused on industrial productivity, Carrier worked tirelessly in support of Allied troops around the globe.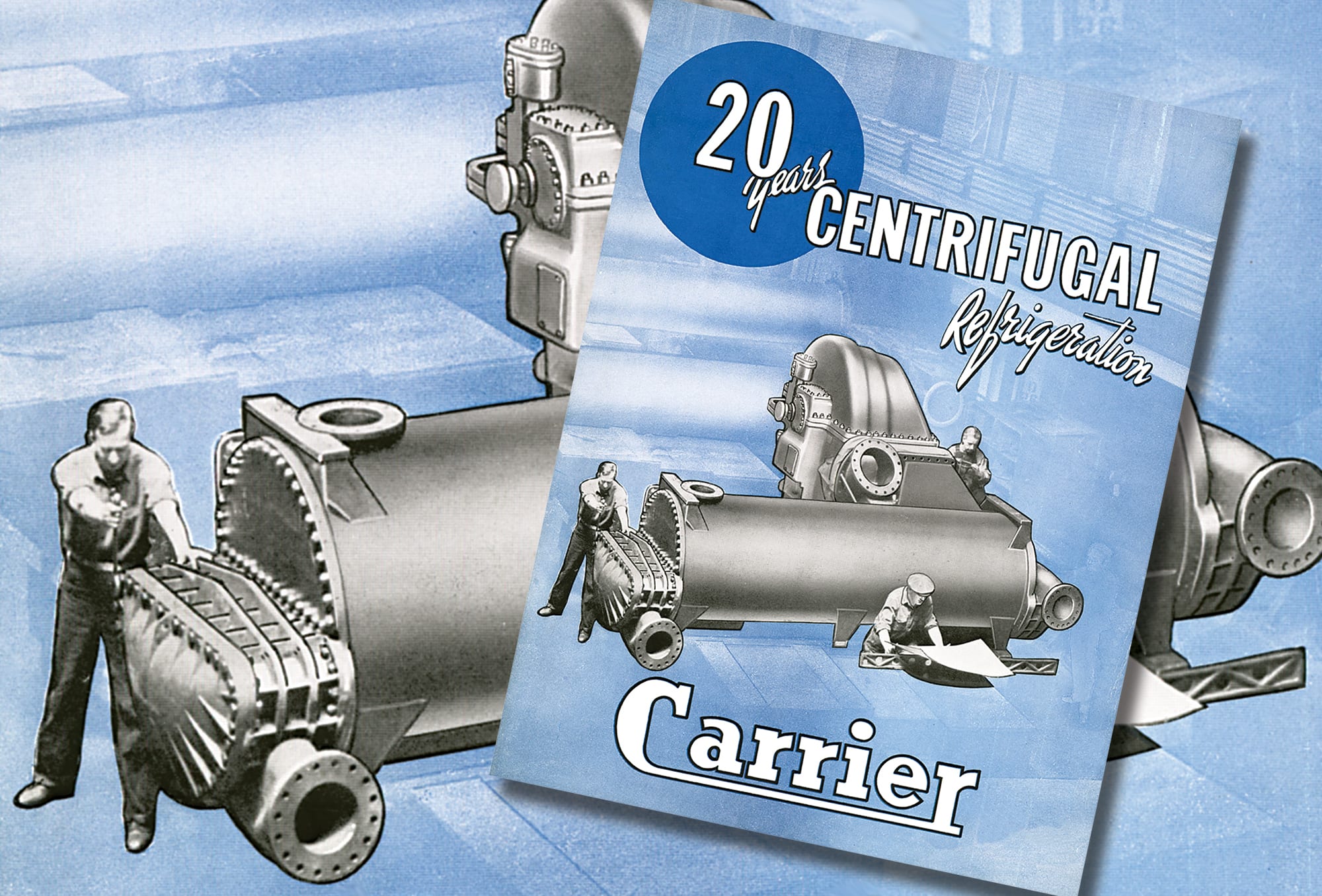 Carrier Helps the War Effort
In 1942 Carrier marked the 20th anniversary of Willis Carrier's invention of the centrifugal chiller. The innovation famous for introducing the general public to air conditioning became, during World War II, a critical component in the efficient production of war materiel.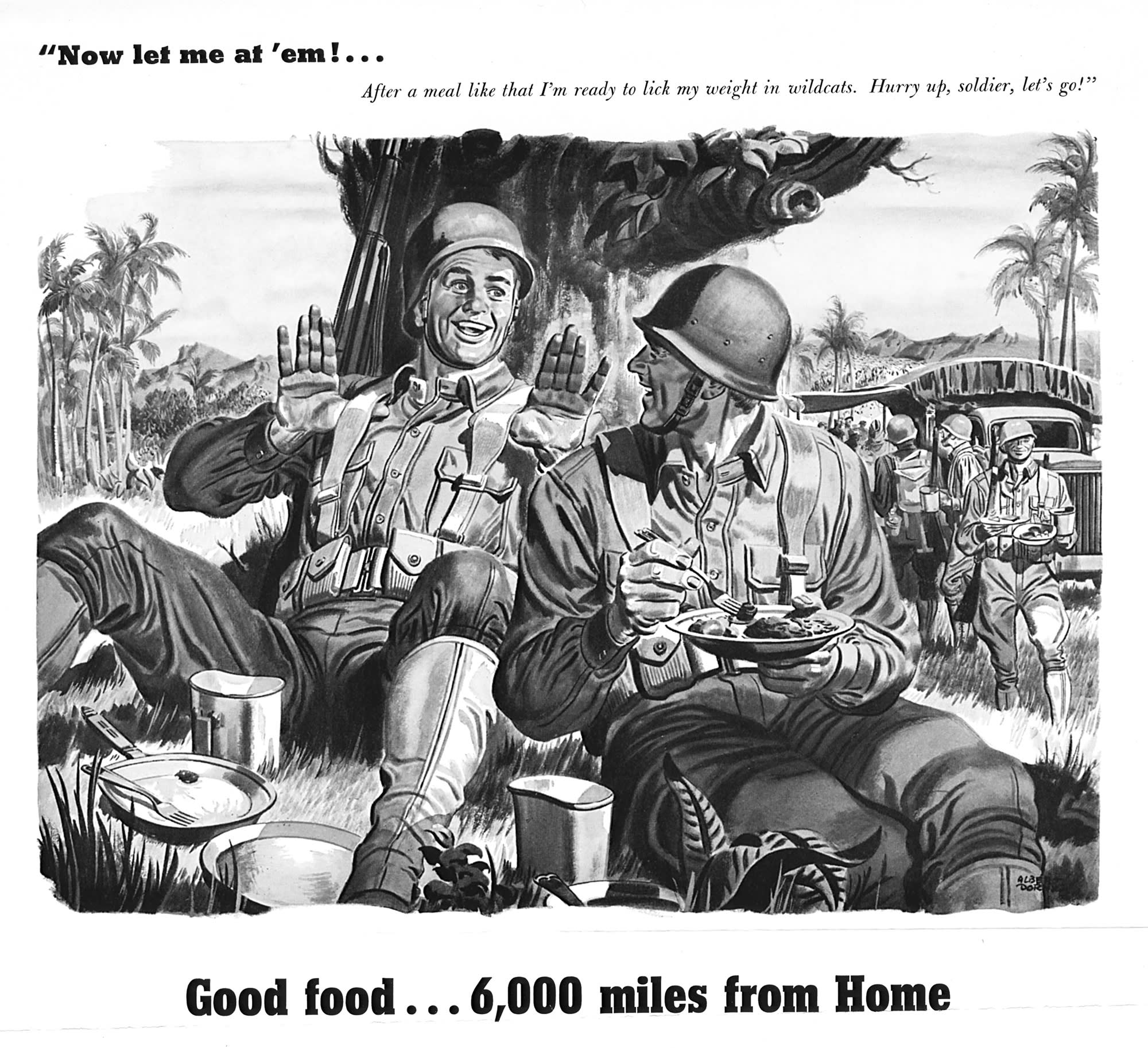 Refrigerators in the Field
Carrier's contributions to the war included refrigeration products that insured the safe delivery and storage of perishable foods served to soldiers "6,000 miles from home."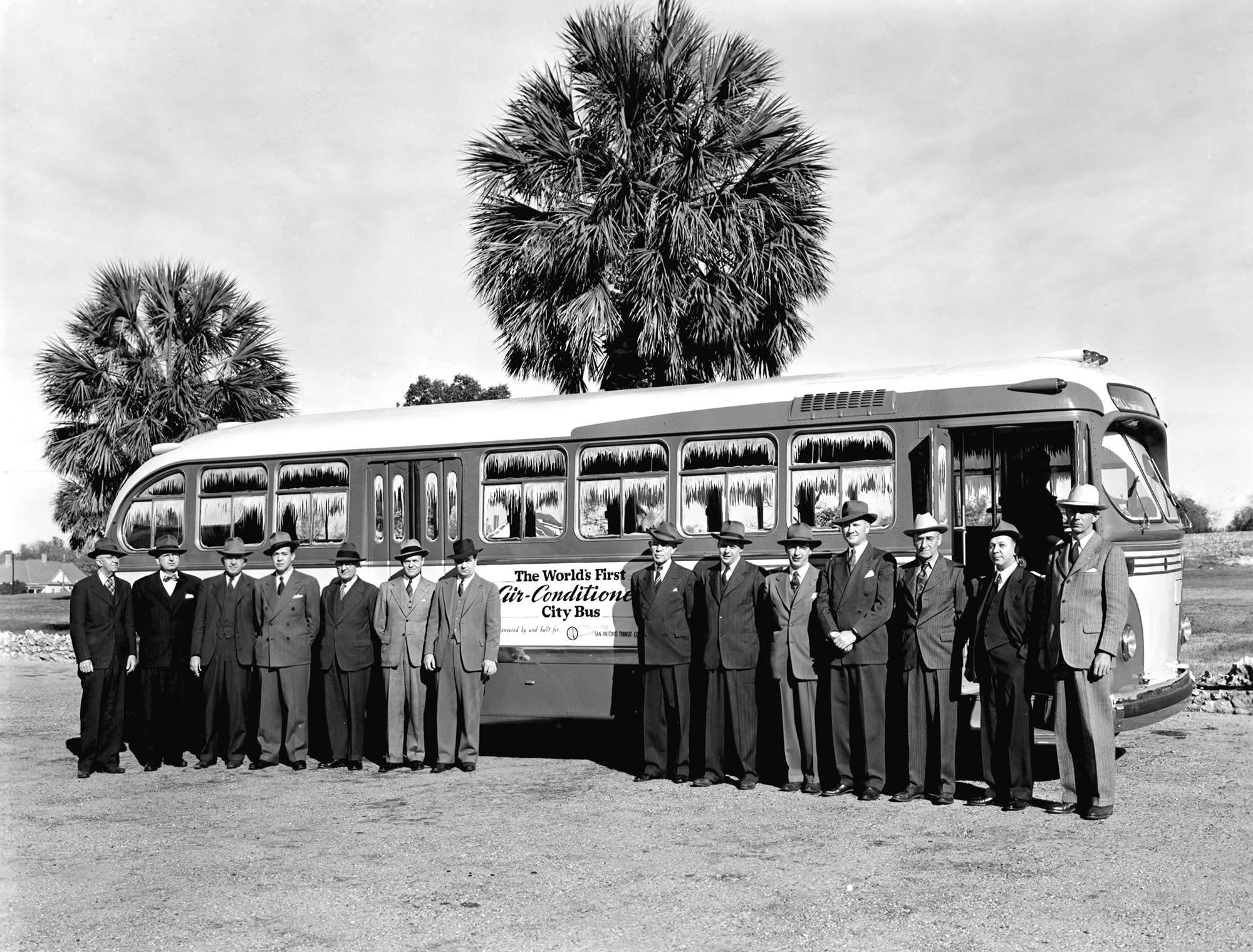 Keeping Transit Cool
San Antonio, Texas, touts "the World's First Air-Conditioned City Bus" in 1946.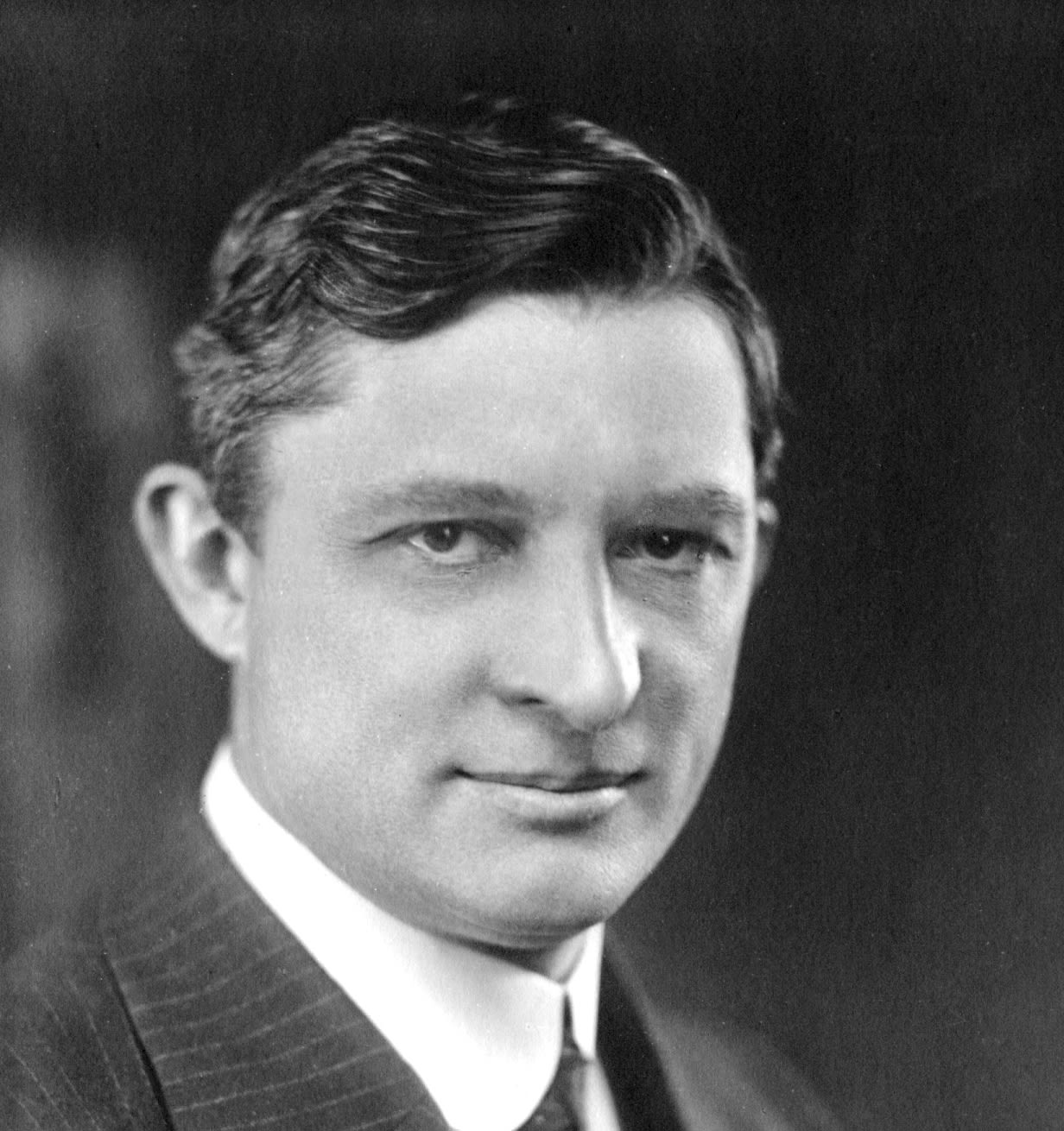 Willis Carrier Passes Away
On October 7, 1950, shortly before his 74th birthday, Willis Carrier died while on a trip to New York City. It was the end of a rich and remarkable life, the close of an era for both an industry and a company, but just the start of an enduring legacy.
1951-1978
Growing With the Baby Boomers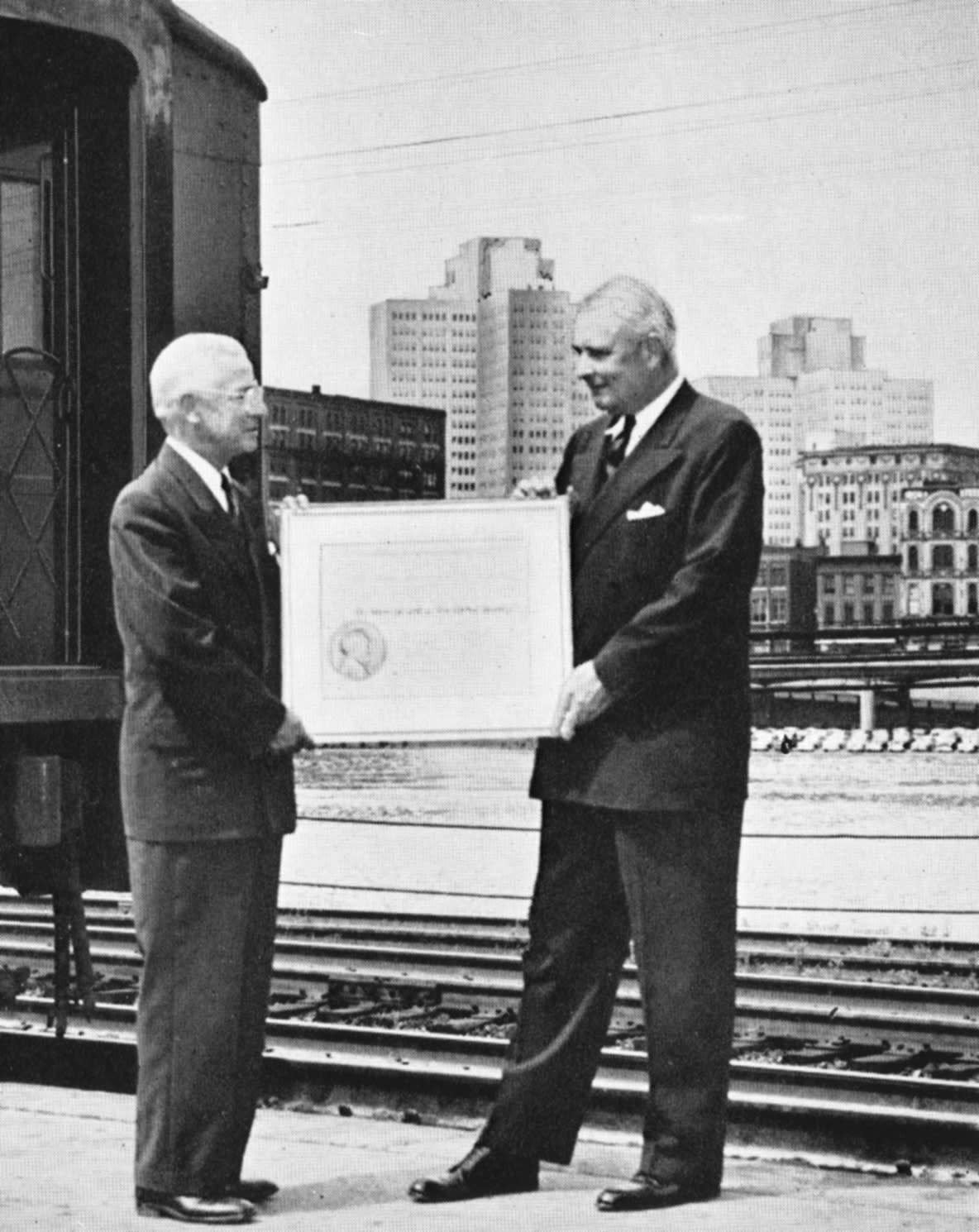 Air Conditioning Turns 50
On the 50th anniversary of air conditioning, Carrier President Cloud Wampler (right) and the president of the P&lE Railroad stand on the platform in Pittsburgh, where Willis Carrier first conceived of modern, spray-type air conditioning. In the background is Pittsburgh's Gateway Center, at the time the world's largest installation of Carrier Conduit Weathermasters.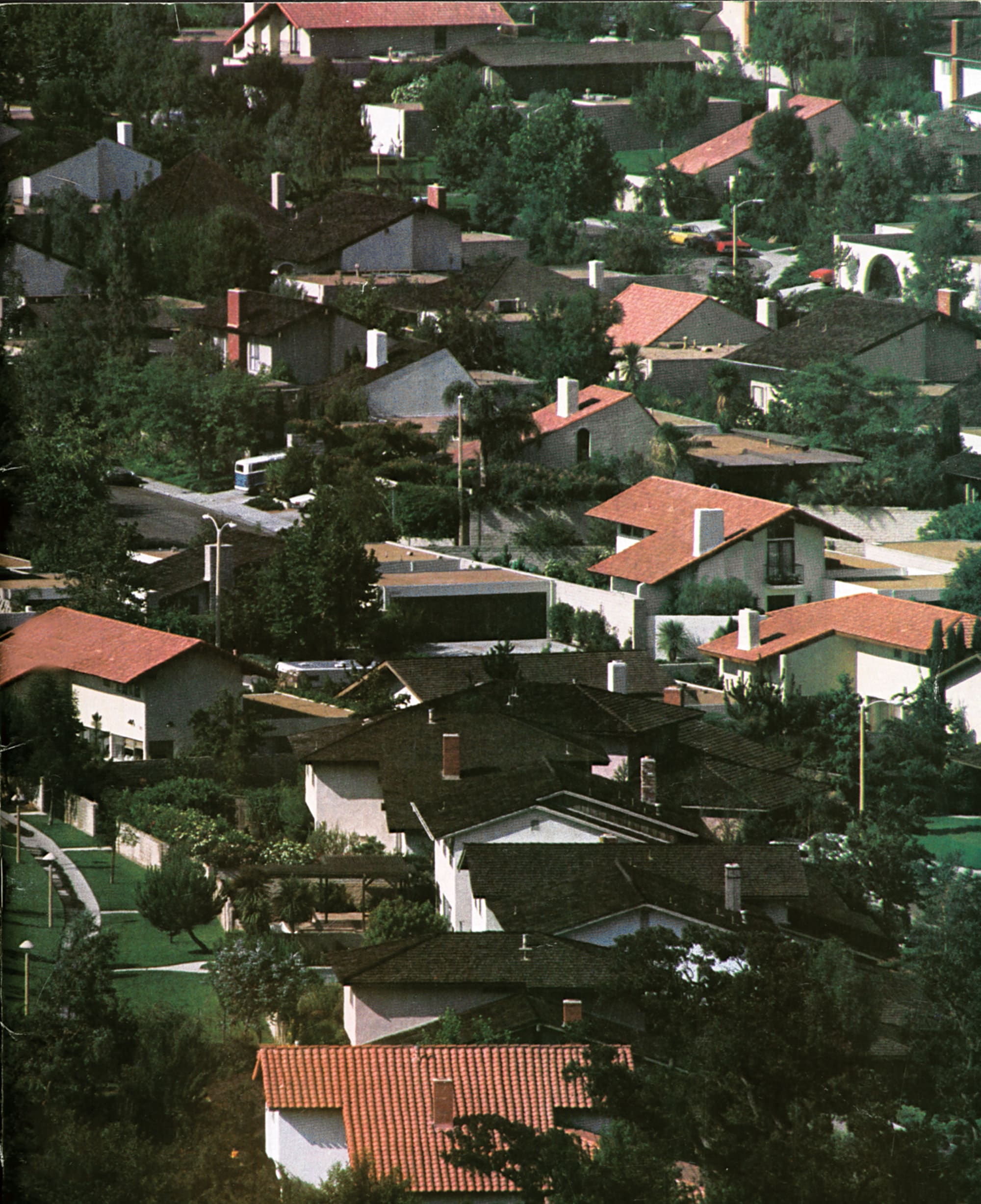 Residential Community
In January 1956, Carrier won the largest contract ever awarded for residential air conditioning, jointly announced with the community building firm of Levitt & Sons, Inc. Carrier was able to provide Weathermaker central air-conditioning systems for 702 "Country Clubber" homes in Levittown, Pennsylvania.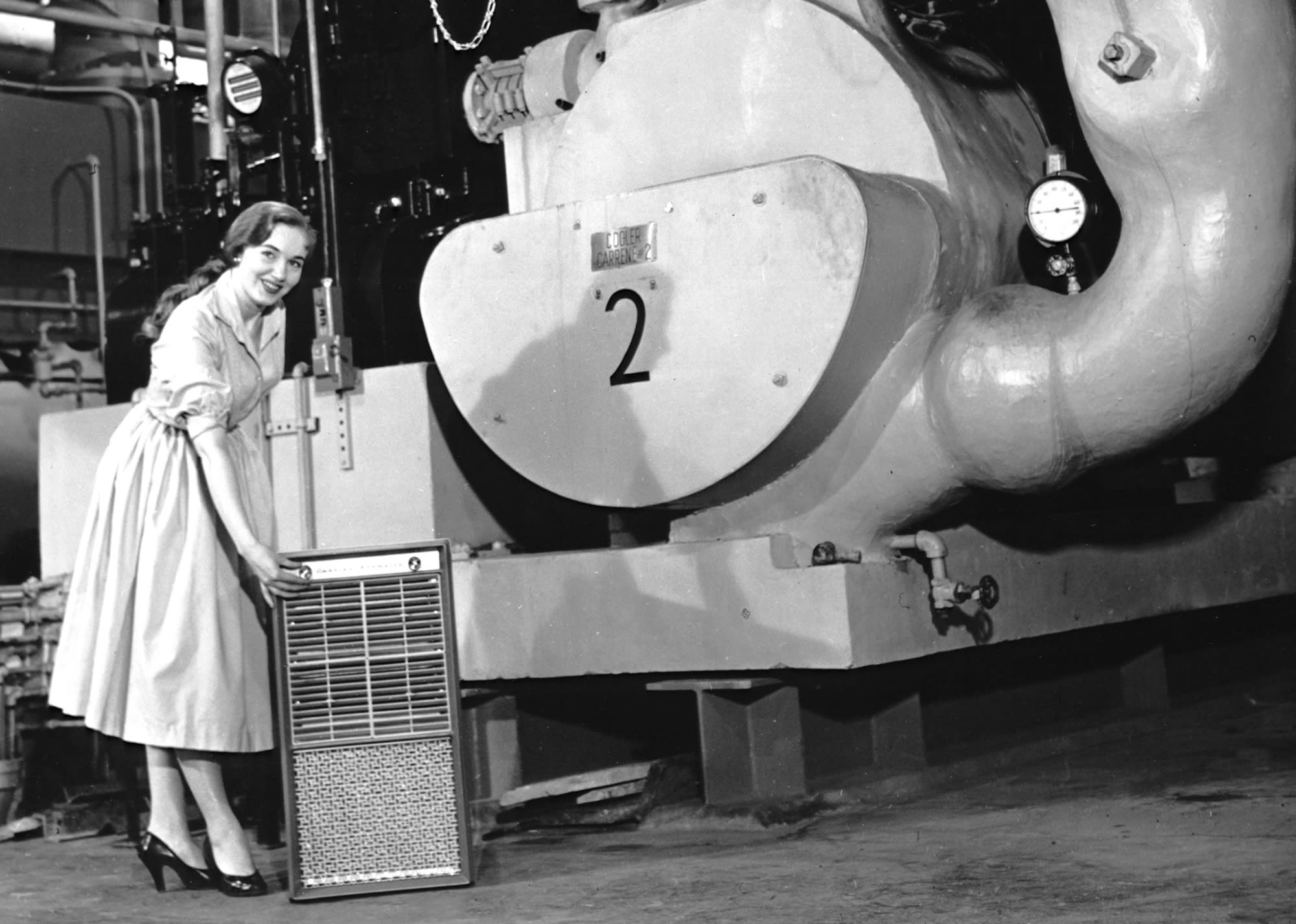 Carrier Goes Mobile
Few pictures demonstrate the breadth of Carrier's capabilities better than this 1957 shot from the Mobile Homes Show in the New York Coliseum (at the site of today's Time Warner Center). A hostess turns the control dial on a tiny one-horsepower Roomette air conditioner for mobile homes, while behind her a Carrier centrifugal chiller provides cooling for the nine acres of exhibit space at the show.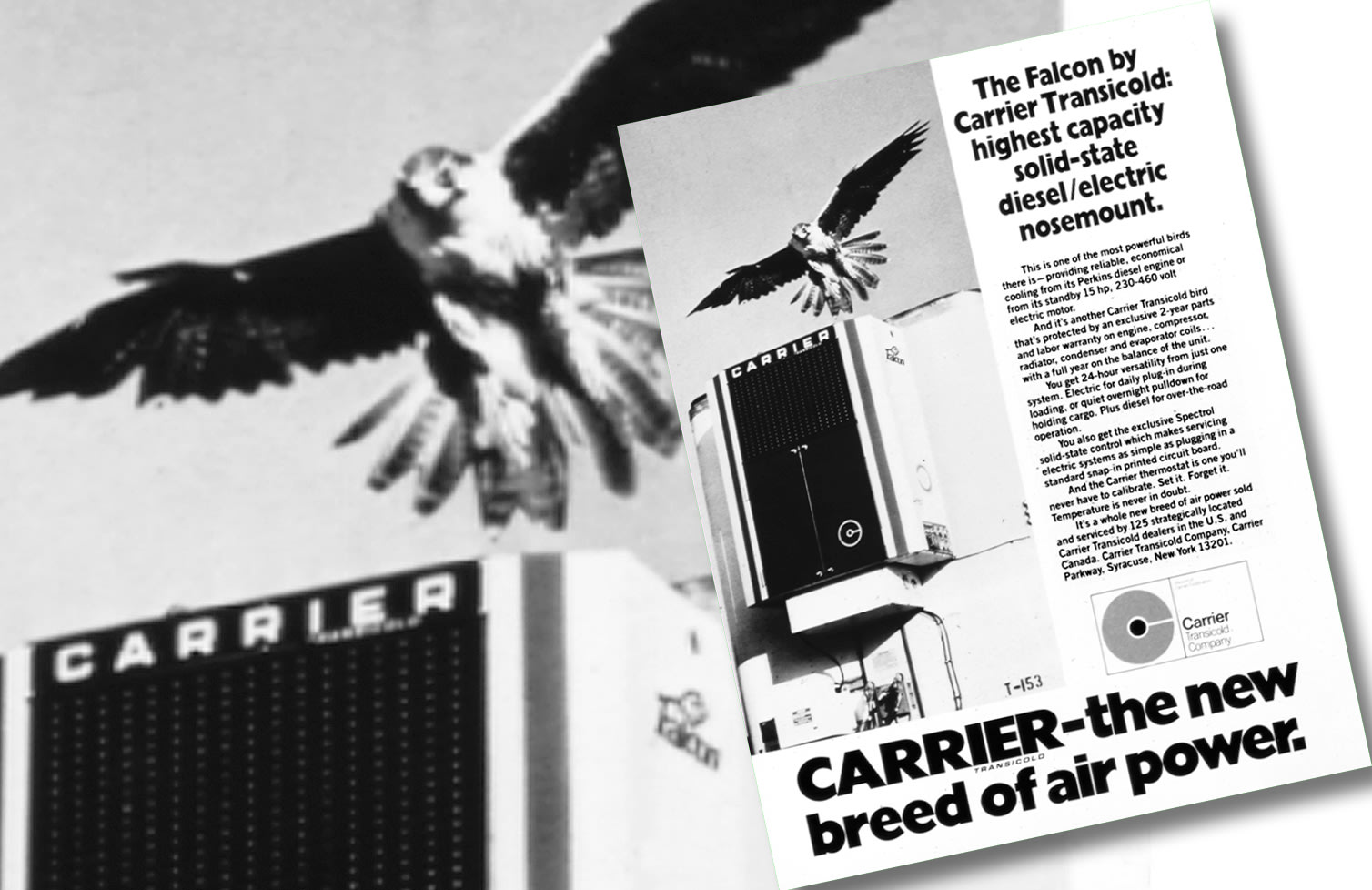 Reimagining Refrigerated Transport
Carrier Transicold's record of innovation included the first front-wall refrigeration unit for containers in 1968. Since then, it has pioneered work in everything from efficient diesel/electric installations to introduction of the first natural refrigerant container unit in 2010.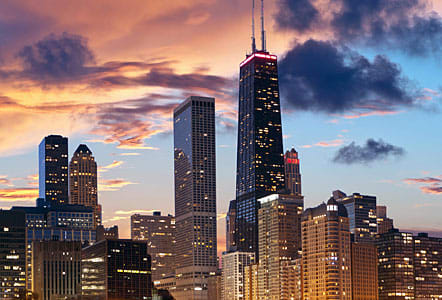 110 Floors of Cooling
Carrier is awarded the principal air conditioning contract for Chicago's 110-floor Sears Tower, which when completed was the tallest building in the world.
1979-1993
Expanded Global Reach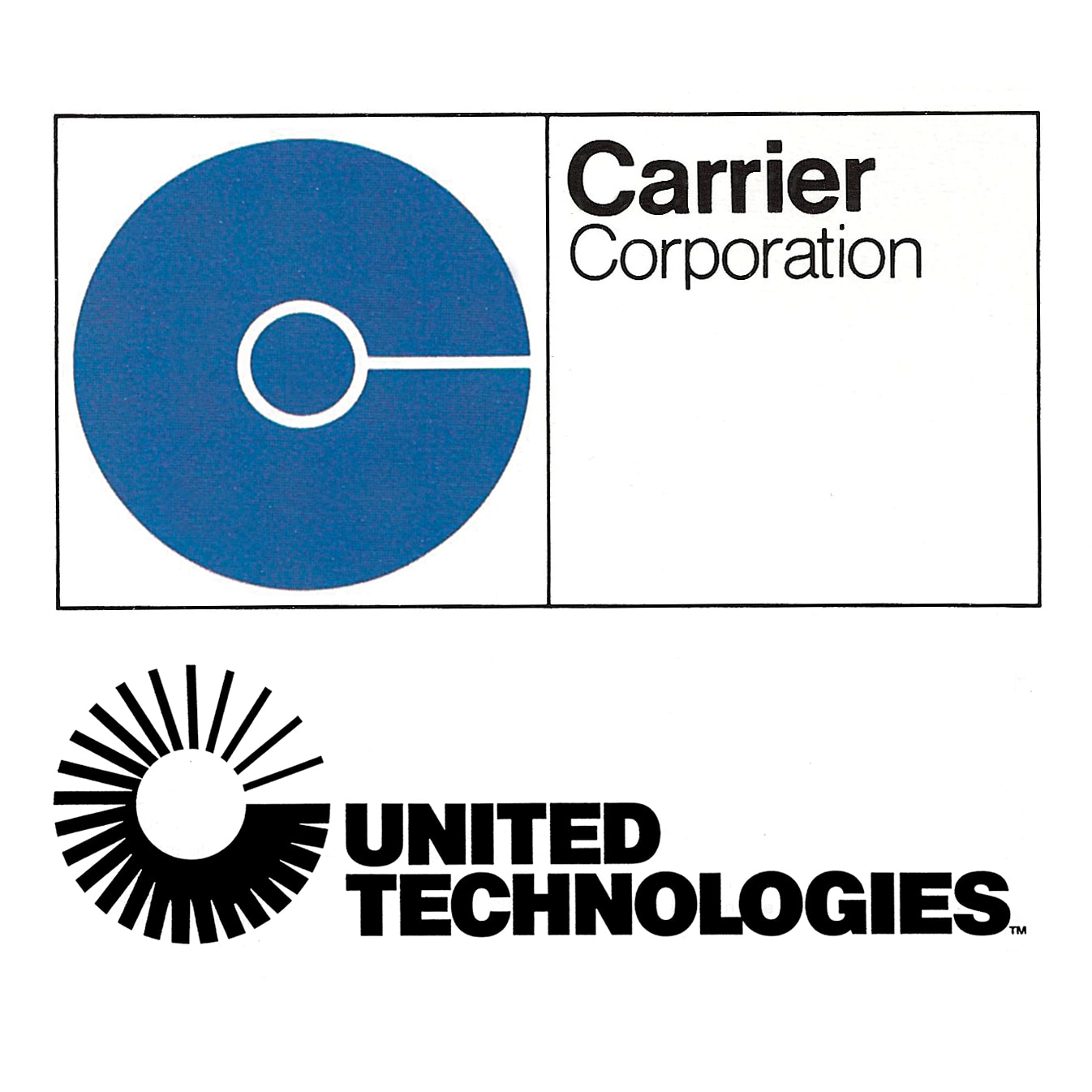 UTC Acquires Carrier
The acquisition of Carrier by United Technologies in 1979 would reshape the global market for heating, ventilation and air conditioning.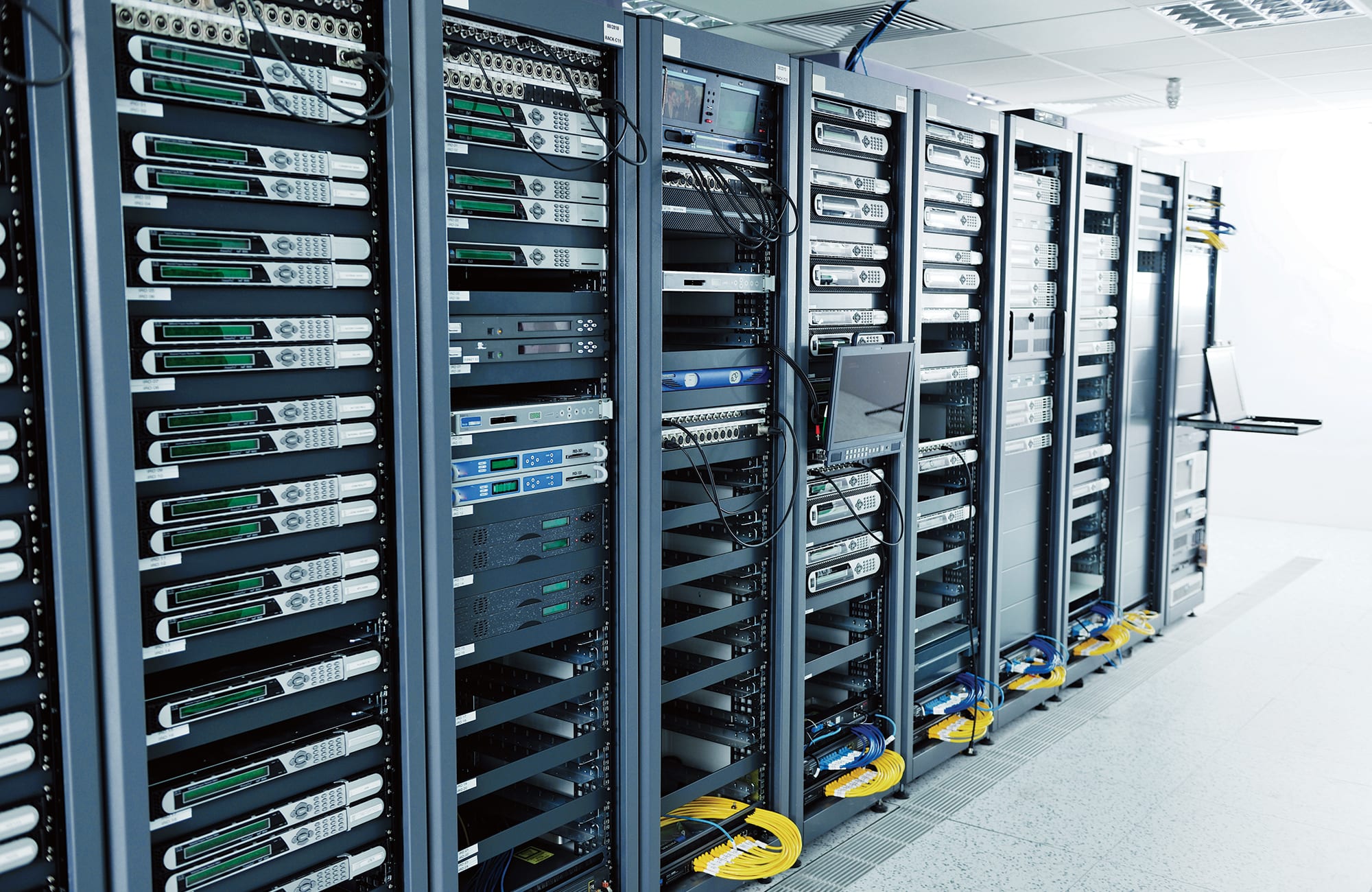 Carrier Goes Digital
Carrier products are providing efficient cooling to data centers all over the world, underscoring Carrier's important role in helping make the Web accessible to people everywhere.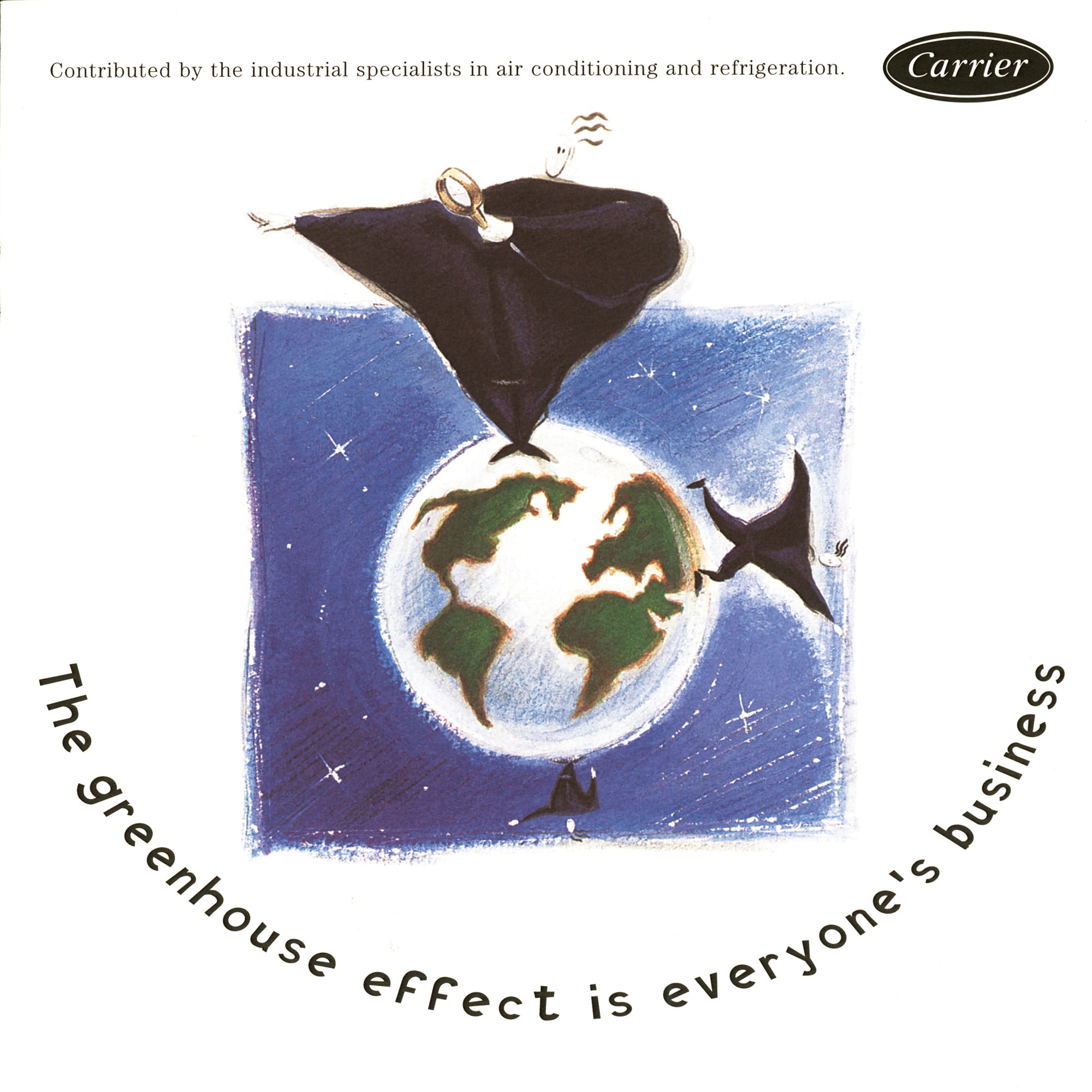 Environmental Stewardship
Carrier's environmental stewardship has always included a strong education component and a commitment to the use of sound refrigerants well in advance of regulations and competitors.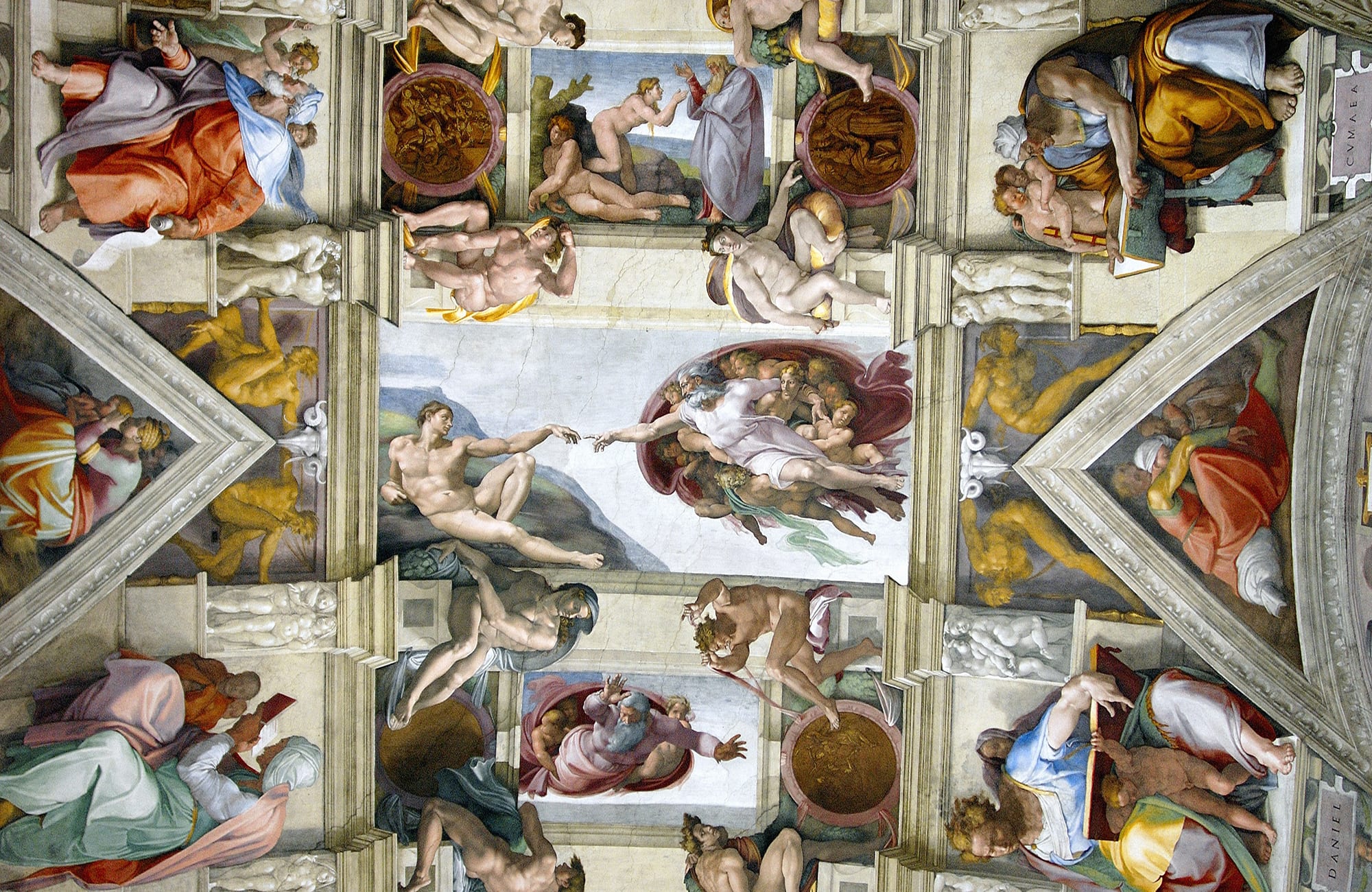 Preserving a Masterpiece
Three decades of painstaking work highlighted the original colors of Michelangelo's masterpiece in the Sistine Chapel but also left it exposed to the elements. Carrier's preservation work included the use of highly accurate humidity-measuring units, like this one, placed on a ledge about 30 feet above the floor and invisible to visitors.
Global Sustainability
Carrier ceases to manufacture CFC-based chillers in the U.S., two years before the deadline established by the U.S. Clean Air Act and 16 years ahead of requirements for developing countries.
1994-PRESENT
Natural Leadership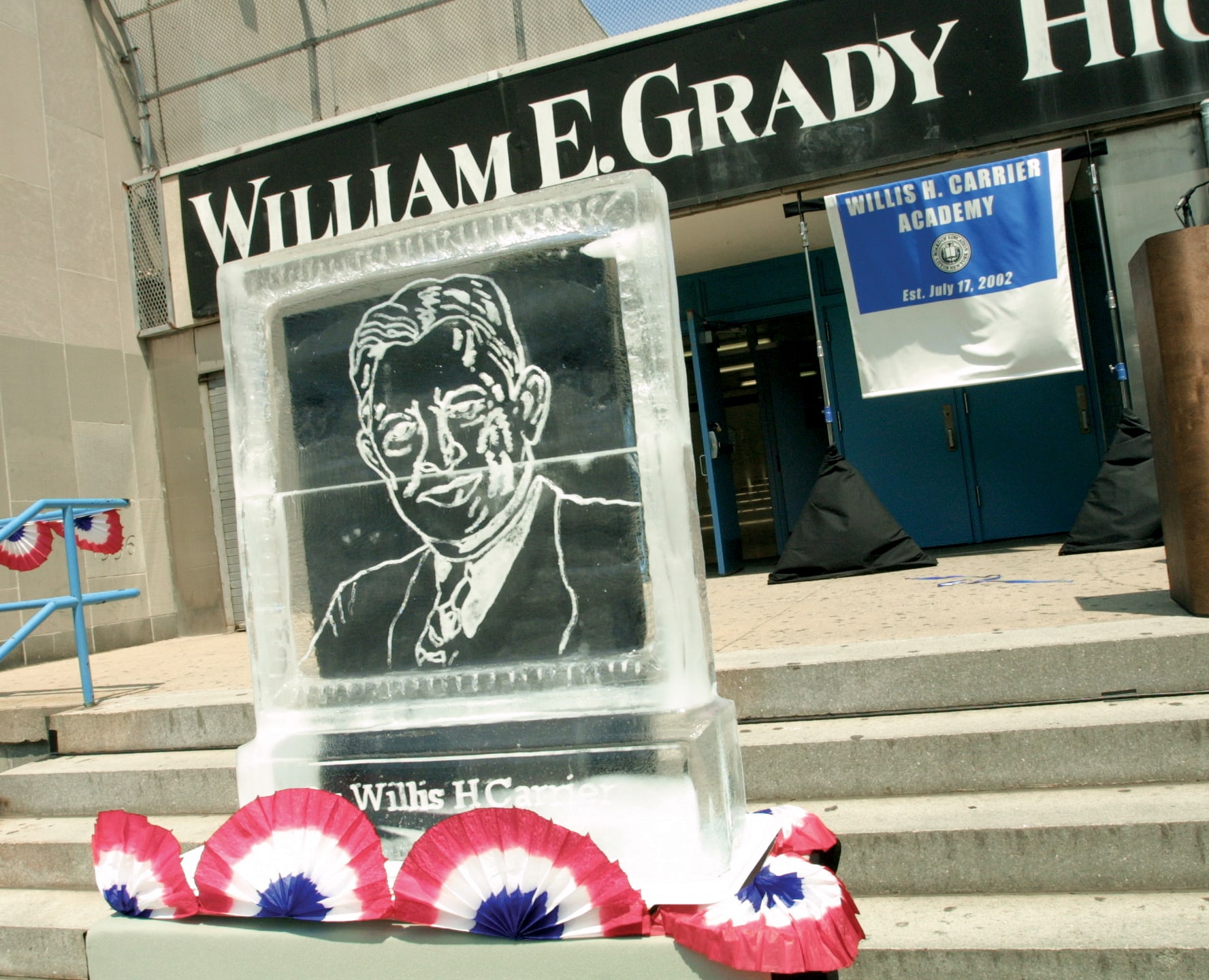 Hitting the Century Mark
On the centennial of modern air conditioning, Geraud Darnis, president of Carrier Corp., told an audience at the W. E. Grady High School in Brooklyn, New York, "Creating the Willis H. Carrier Academy is the ideal way to honor his belief that education and understanding are the keys to solving challenges of all kinds."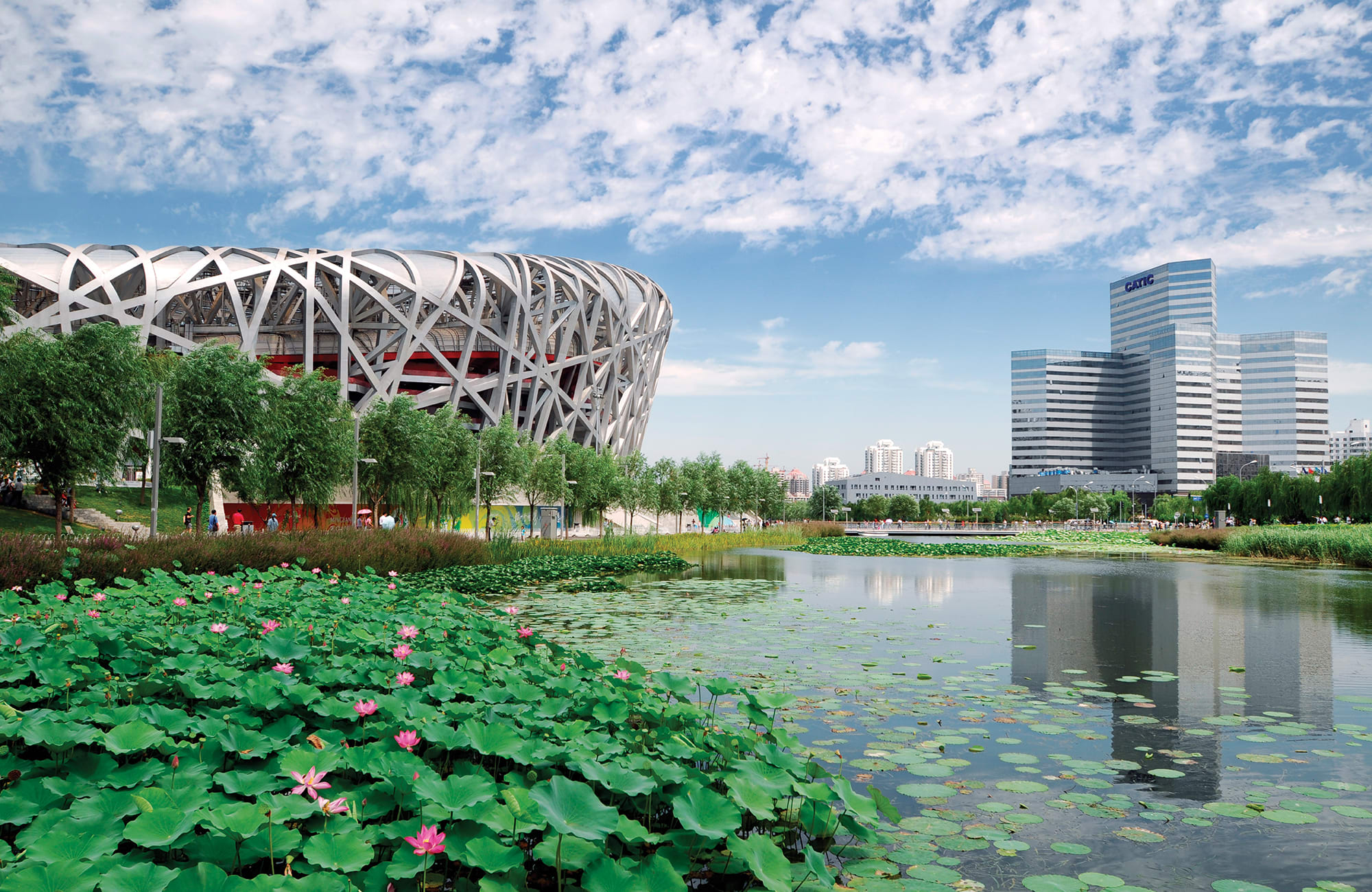 Gold Medal Performance
Beijing National Stadium, a major venue used when Beijing hosted international athletic competition and often referred to as the "Bird's Nest," featured Carrier air-handling units and the first Chinese-produced HVAC product certified by EN 1886, the highest international HVAC standard.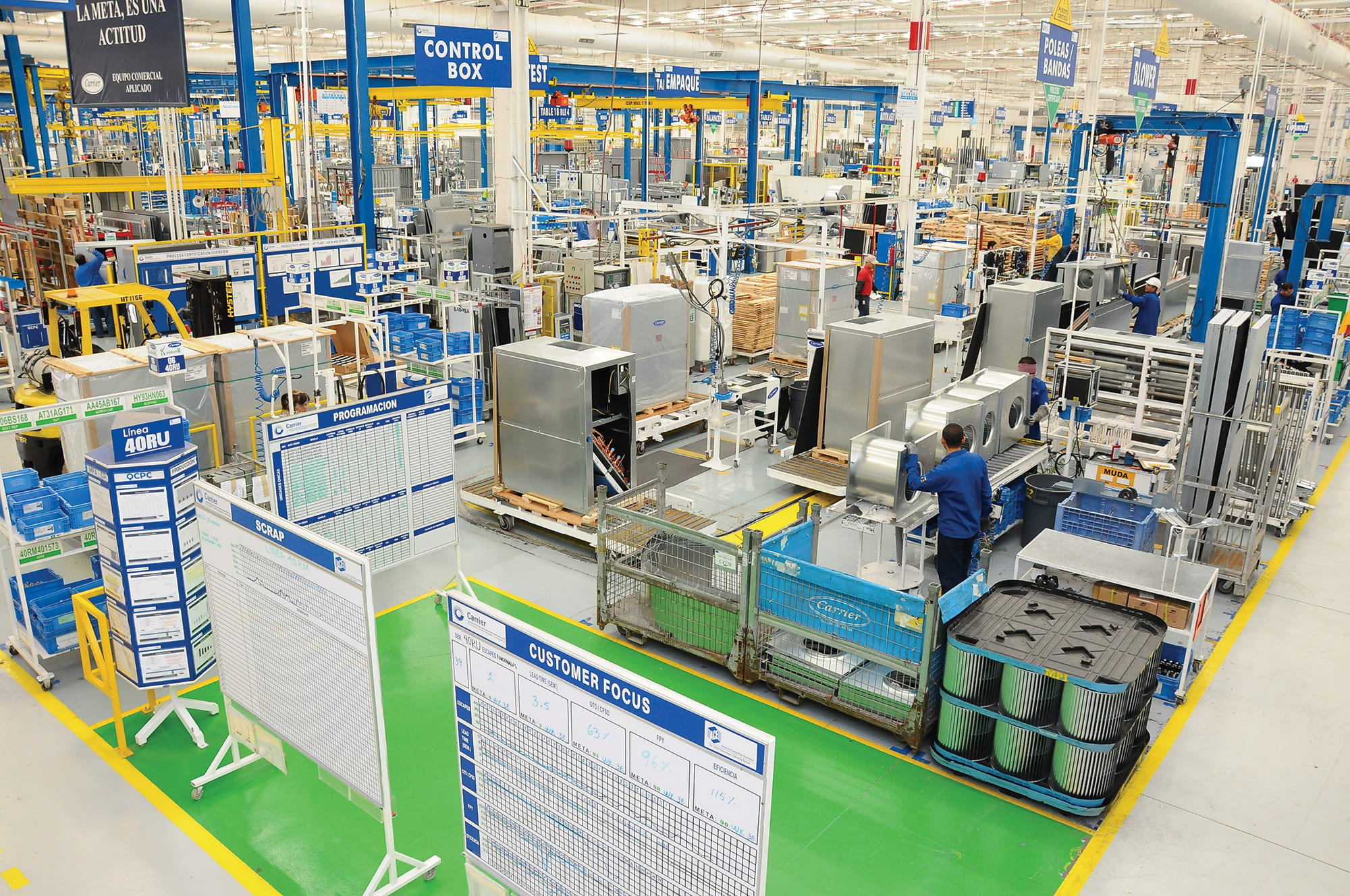 Carrier Takes the LEED
In 2011, Carrier's Monterrey Commercial plant was the first industrial facility in the global heating, ventilation and air conditioning (HVAC) industry to be Leadership in Energy and Environmental Design (LEED®) Gold Certified.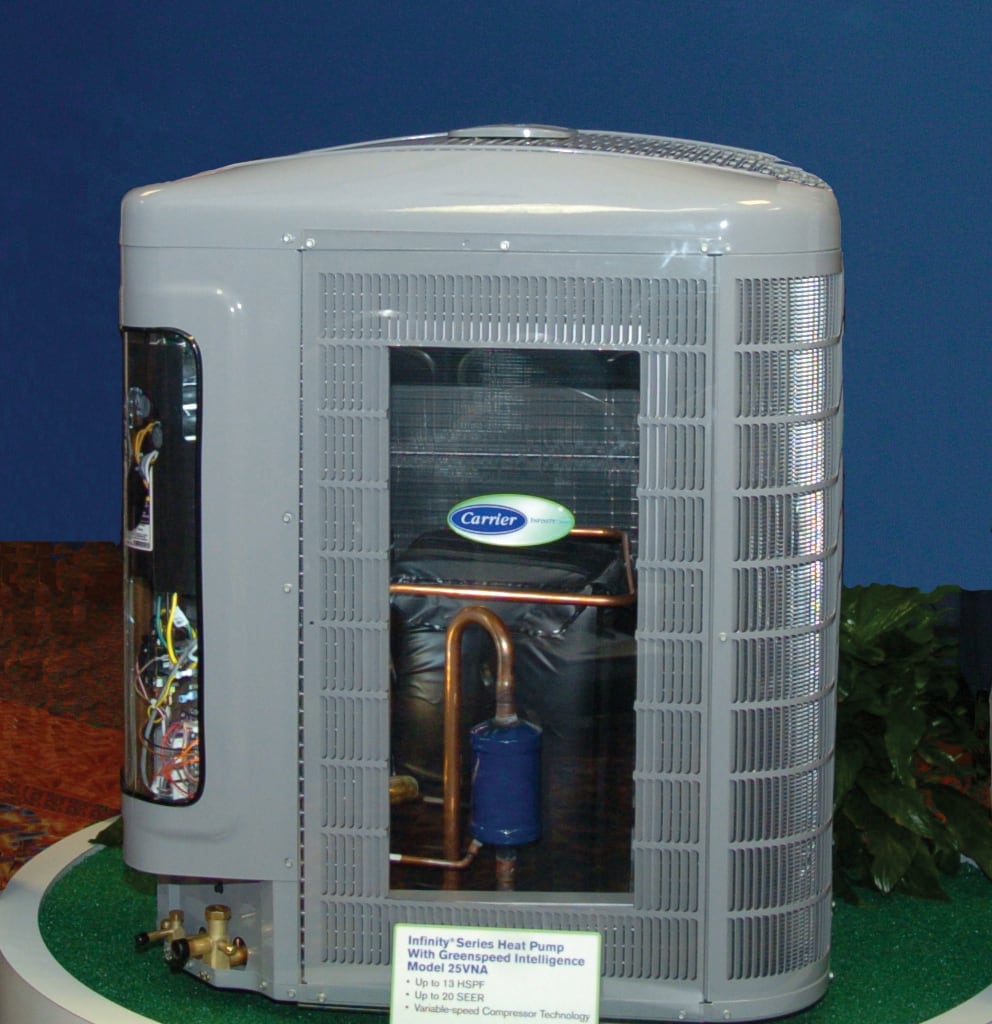 To Infinity…and Beyond!
In 2011, Carrier introduced the Infinity® heat pump with Greenspeed™ intelligence offering the greatest heating efficiency of any air source heat pump.