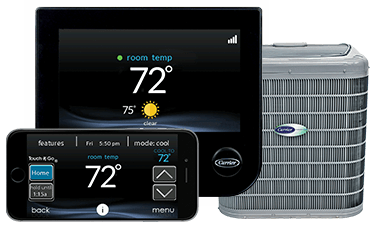 The Infinity® System.
Introducing the ultimate expression of Carrier® expertise and innovation. Infinity® System includes top-of-the-line heating and cooling products that offer a range of capabilities and patented technologies. Our advanced system control allows you to synchronize your comfort needs, receive energy reports to better maximize savings and more. The Infinity System is smarter, more efficient and more powerful than our non-communicating systems. It redefines comfort as we know it.
Click to Explore

Multi-Faceted & Maximized Comfort.
Heating, cooling, humidity, airflow and air quality are all important aspects of your indoor climate. The Infinity® System intuitively harmonizes each of these dimensions – based on your personal preferences and the outside environment – until they are perfectly blended.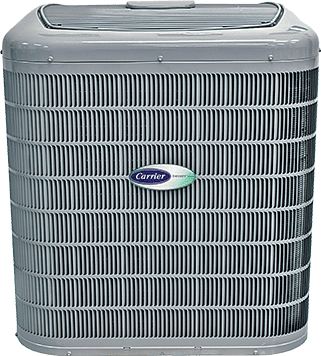 The Advantages Are Infinite.
Infinity® System technology features are engineered to provide cutting-edge comfort. With innovations like Greenspeed® intelligence, Hybrid Heat® technology, Ideal Humidity System™ technology, Comfort Heat Technology® and variable-speed technology, your Infinity System outperforms the competition.
Learn More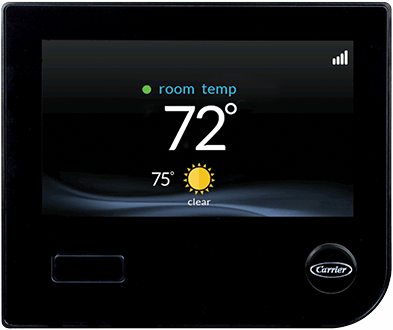 Unleash the Power
The Infinity® System Control puts power at your fingertips. This easy-to-use interface adapts, learns and communicates with the Infinity System components. You can command every facet of the system, or let it do the work for you. It's also compatible with Amazon™ Alexa™ and Côr™ Home Automation.
Learn More
Turn to the Experts.
For more information about Carrier® products or to learn how your home can benefit from a Carrier system, contact a dealer today.
Find A Dealer
Amazon, Alexa and all related logos are trademarks of Amazon.com, Inc. or its affiliates.